Hire Ruby on Rails Developers from Next Big technology!
Are you looking for the best talented and dedicated Ruby on Rails Developers? Then stop your search here and contact Next Big Technology as we have expert Ruby on Rails developers who can build secure, scalable, and robust web applications.
Ruby on Rails:
ROR (Ruby on Rails) server-side framework which assists in building flawless web applications. It's a dynamic programming language. Simple code which is easier to understand.
Benefits of ROR:
Cost-saving.
Fast.
Flexible.
Huge community and support.
Scalable and secure.
Next Big technology consists of expert ROR developers and we deliver quality products in time. Our ROR developers are experienced and have worked for various industry verticals. Therefore, they are capable of handling complexities and challenges easily. Our clients are very much satisfied and are happy with our work.
We provide top-notch ROR development services and you can talk to us to get all your doubts clarified.
Hire Ruby on Rails developers from Next Big Technology
Services:
Web Development-ROR.
CMS and Web Portal-ROR.
Hosting-ROR.
Consultations-ROR.
Maintenance and Support Services-ROR.
Why do you need to choose us to hire ROR developers?
We have invested a considerable amount of time in choosing our team.
Our ROR developers are knowledgeable and skilled.
Our ROR developers have exposure to working with various diverse industries.
Our ROR developers are proficient with minitest and RSpec.
Good knowledge of relational as well as non-relational databases too elastic search, etc.
On-time delivery along with usage of good standards.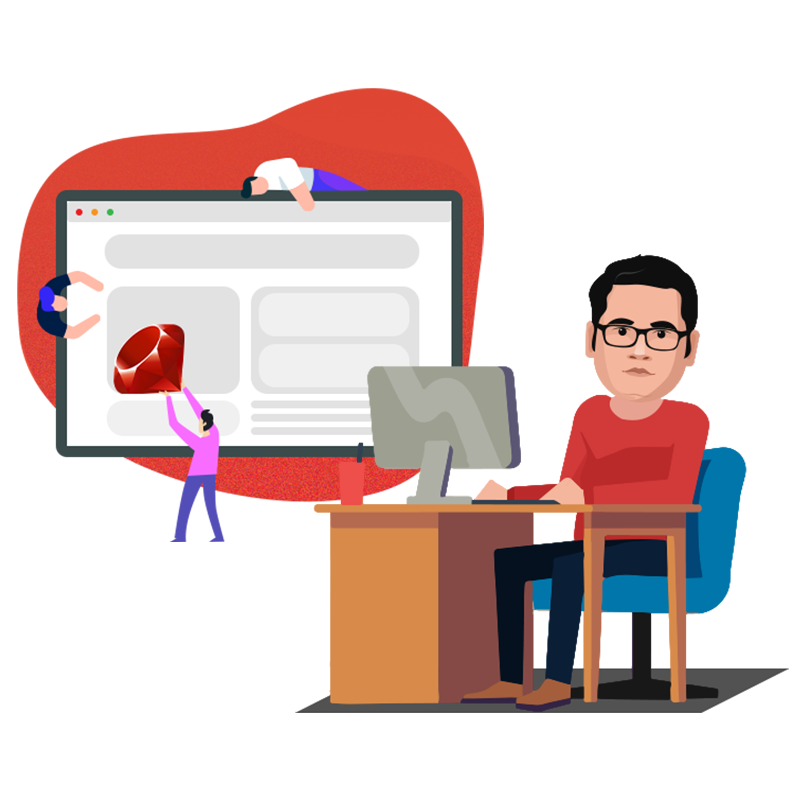 Hiring Process:
–> Requirement posting.
–> Schedule/Arrange Interview.
–> Hire ROR developer or developers based on your project needs.
–> Fix timings according to time zone.
–> Hire hourly or part-time or full-time basis according to your necessity.
–> NDA sign-off.
–> Works can be started immediately.
In case you are looking for the best ROR developers, undoubtedly you can contact Next Big Technology for more information.
Contact us to discuss in brief!