We live and inhale PHP! 60% of our 30+ developers and designers work with PHP Development every day. Reach one of our advisors to find how our 10 long years of PHP experience can be put to use in the development of your next Custom Web Application Development. We have a very skilled and experienced team of PHP developers for all your custom web application needs using our PHP DEVELOPMENT SERVICES. As a Top Php Development Company in India, we provide complete end-to-end custom Web Application design and development services that cover all kinds of Php Development Services.
Probably the most popular web organizations have developed their web applications with PHP: Facebook, Wikipedia, Yahoo, Flickr, and so on.
The PHP programming language is the world's most popular platform for the development of custom web applications. It is steady and quick. PHP has a very large community that works regularly on its enhancements.
At Next Big Technology, we work on all popular PHP CMS and Frameworks. Starting in 2014, the Laravel Framework is our top pick. We additionally know CodeIgniter, Zend Framework, Symfony, CakePHP, YII, and all PHP CMS like WordPress, Joomla, Drupal, Magento, Opencart, Shopify, and many more. We are working with PHP for the last 11 years, we have developed a wide range of websites for all industries all over the world.
For what reason should you consider Next Big Technology? What essential elements prompt the development of your task? Find the exceptional Next Big Technology benefits underneath.
5 motivations to pick PHP
1.Ease of utilization and straightforwardness
A PHP Web developer does not require a "substantial" and complex IDE (device in which the code is produced and altered). PHP is easy to learn, easy to code and you can develop any kind of Web Application using PHP which keeps people interested in learning PHP. PHP is straightforward, highly customization and fast implementing a programming language.
2.PHP is open source and free
PHP Web Developers don't have to purchase IDE, licenses, or costly tools to run their PHP applications. This is one motivation behind why such huge numbers of Web Developers pick PHP when they have to build any type of custom web application. MySQL is always the best option as a database to go with PHP, for similar reasons. MongoDB is another good option with PHP to create large custom web applications.
3.Great pool of ability
PHP is the most popular language and most used language worldwide. Every Web Developer wants to learn it and work on it. Which creates a large pool of PHP Developers, which reduce work cost and create many options in front of the client. PHP is a large community as well which works regularly on upgrades and new features. All modules, extensions, and functions or code can be found easily on the internet.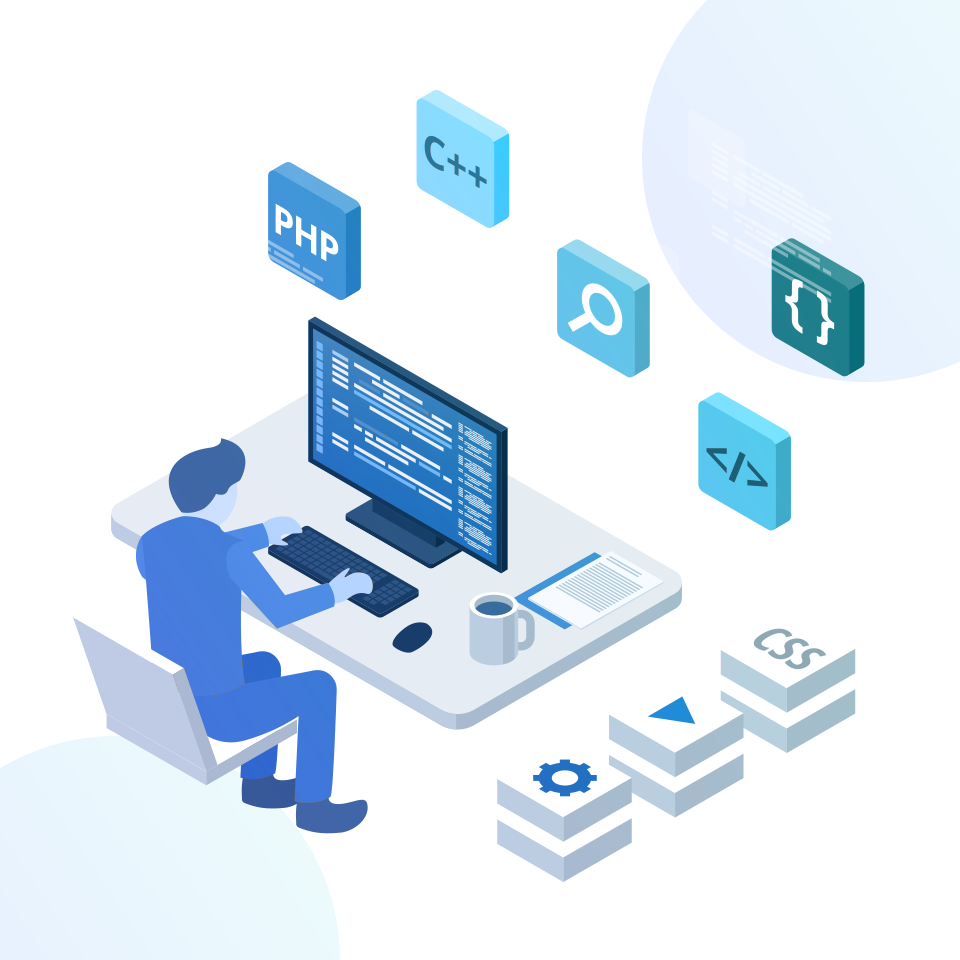 4.Many outsider administrations
While using PHP you can use any external libraries, third-party APIs, scripts, and the rest of API into our Web Application. Any other external code or functions can be added easily to PHP Web Application code. Any Javascript framework like Angularjs, ReactJS, VueJS can be used with PHP as a frontend solution.
5.Mature structures
Using PHP any framework or CMS can be made because PHP is having a very easily customized code structure that can be easily customized and modify as per our needs. Some popular PHP frameworks and CMS are Laravel, Zend, CodeIgniter, and Symfony, and CMS like WordPress, Joomla, Drupal, Magento, Opencart, Shopify, and many more.
6.Other Specialties
Can run in any OS like macOS, Windows, Linux, etc
Simple and customizable language structure
Enterprise and rich Website friendly
Work with different databases like Mysql, MongoDB
Large Community
Code reusability
Different layers of security
Utilized for CRM and CMS improvement
PHP used to make dynamic website pages
Available framework for large custom websites
More data about PHP
PHP is the most used server-side scripting language which covers most of the Web Application Development Market.
PHP was mainly created for small Web Application Development and now it came out as a leader of the industry, where most websites and enterprise Web Applications are being developed with PHP.
PHP provides many inbuilt functions and inbuilt features which help you to create any type of custom Web Application using PHP. On the other hand, PHP has a Framework and CMS for specific needs like if you need a blog site or a simple site then WordPress is the best option, if you need an eCommerce site then Magento, Opencart, WooCommerce will be the best options. If you need large enterprise websites then Laravel, Codeigniter, CakePHP is the best option. You can choose CMS and Frameworks as per your requirements. These CMS and Framework provide complete inbuilt features for the specific category which makes your work very easy.
PHP has similarities with Services like LDAP, IMAP, SNMP. It has a pool of great libraries(eg: OAuth, Graph, Doctrine). It keeps running on different OS like Linux, macOS, Windows, and so forth.
Php is in limelight since 1995 and getting improved and popular as time goes on. PHP works on OOPS concepts and MVC structure as well. It can be customized as per our needs. There are many available CMS and Frameworks in PHP, which is a form of a customized version of PHP.
We use all PHP CMS and Frameworks for particular requirements, As an open-source solution, the web applications can be developed fast with a user-friendly admin panel and easy to manage dashboard.
Customarily, the essential stack which we have utilized for PHP items is LAMP (Apache and MySQL). Nowadays we regularly suggest LEMP, supplanting Apache with the quicker web server NGINX, and supplanting MySQL with MariaDB.
Advantages of Custom PHP Development
PHP can be used to develop any kind of Web Application, any custom web application, or any unique web application, it is used to create small to large Web applications with small or large databases. The main advantage of PHP is you can develop whatever you think in PHP. This means all your ideas and thoughts can be implement using PHP in form of both Design and Development both.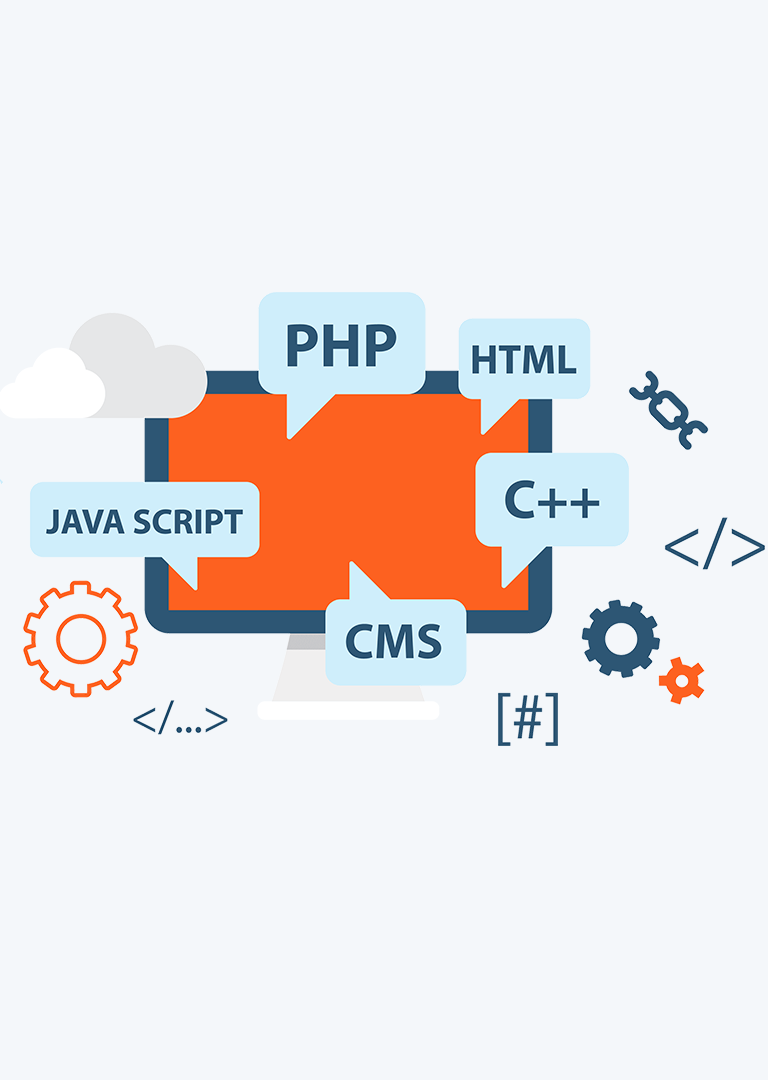 1.PHP perfect for Custom Web Development
PHP has a lot of inbuilt functions features, it can be used to develop any kind of custom web application as per your custom and unique idea. You can customize PHP as per own need and requirements. That's why PHP is the best option to create any custom web application for any business.
2.High Database Flexibility of PHP
PHP works with different databases which include MYSQL, MongoDB, etc. You can use the database as per web application database size. PHP is flexible with any database structure or system which allows you to select a database as per your requirements.
3.PHP Gives Choice of Website Themes
There are many ready-made templates available in the market which you can use while creating any custom web application, it will reduce your work and will save time and cost. While using any CMS or Frameworks there are many themes and templates available for different kinds of industries which you can use and modify as per your needs. It will save a lot of time from building any web application from scratch.
4.PHP for Low Maintenance Website
PHP-based web applications have low maintenance costs, Maintaining a PHP Web application is easy, it doesn't need higher server configuration, and finding PHP Web Developer is easy and less cost consuming.
5.PHP for Responsive Web Design
Using PHP we can create fully responsive websites easily which works perfectly on all devices including IPHONE, IPAD, ANDROID, TAB, and all Desktop Devices. We make websites all browser compatible as well.
6.Powerful Database Driven E-commerce
We create Powerful eCommerce Websites using PHP, which has all eCommerce features needed to have on a Shopping Cart. There are many eCommerce-based CMS available that can be used to develop PHP-based eCommerce sites, some CMS like Magento, WooCommerce, Opencart, etc. We can develop custom large eCommerce Websites using Laravel, Codeigniter, and CakePHP.
7.Excellent Performance of PHP Code
PHP-based Web Applications are high-performing, fast, and secure. PHP code performs well in all environments and devices. Custom large web applications perform well using PHP, that's why PHP is always preferred for large web applications.
8.PHP APIs for Accessing Different Systems
We use PHP to develop the back-end for mobile applications, and we create the rest APIs using PHP which is used to link mobile applications with the backend. PHP can be used as a backend solution as well with front-end solutions like Reactjs, AngularJS, Vuejs. Where are all data can be captured using APIS into these front-end solutions?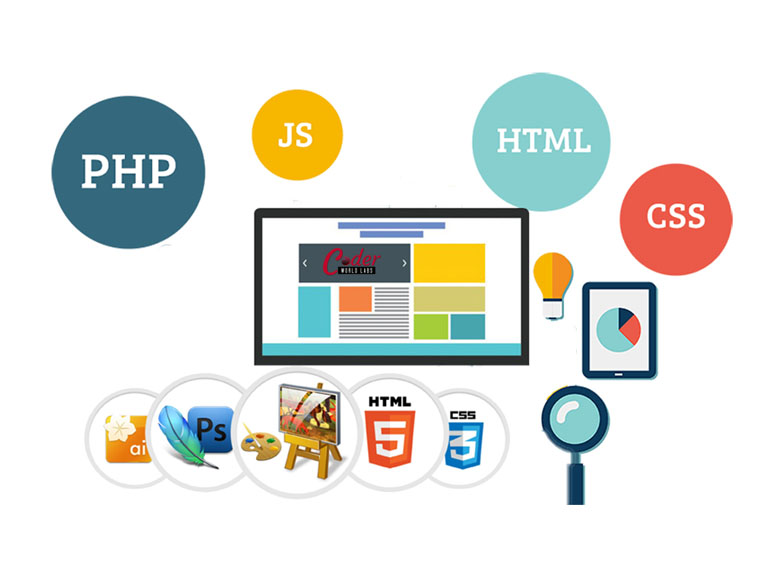 9.PHP and Third-Party Integration
PHP can install with any outsider application – Google API incorporation, Facebook API, SMS Gateway, Rest API, Booking Apis, Membership Apis, or any third party Apis's.
Php Web Development Services:
At Next Big Technology, We provide complete Php Web Development Services which includes Custom Website Development, Web Page Development, Backend Development, Enterprise Web Application Development, Small & mid-size business website development, eCommerce Website Development, Blog Website Development, Membership Websites, Listing Websites, Job Portals, Education Portals, Catalog Websites, Informatic Websites, etc. Our PHP Web Developers are experienced in all PHP CMS and Frameworks which give us additional options to develop any website as per client needs. We have an experienced in-house team of PHP Web Developers who are well versed in all PHP Technologies. We do provide all services including Php.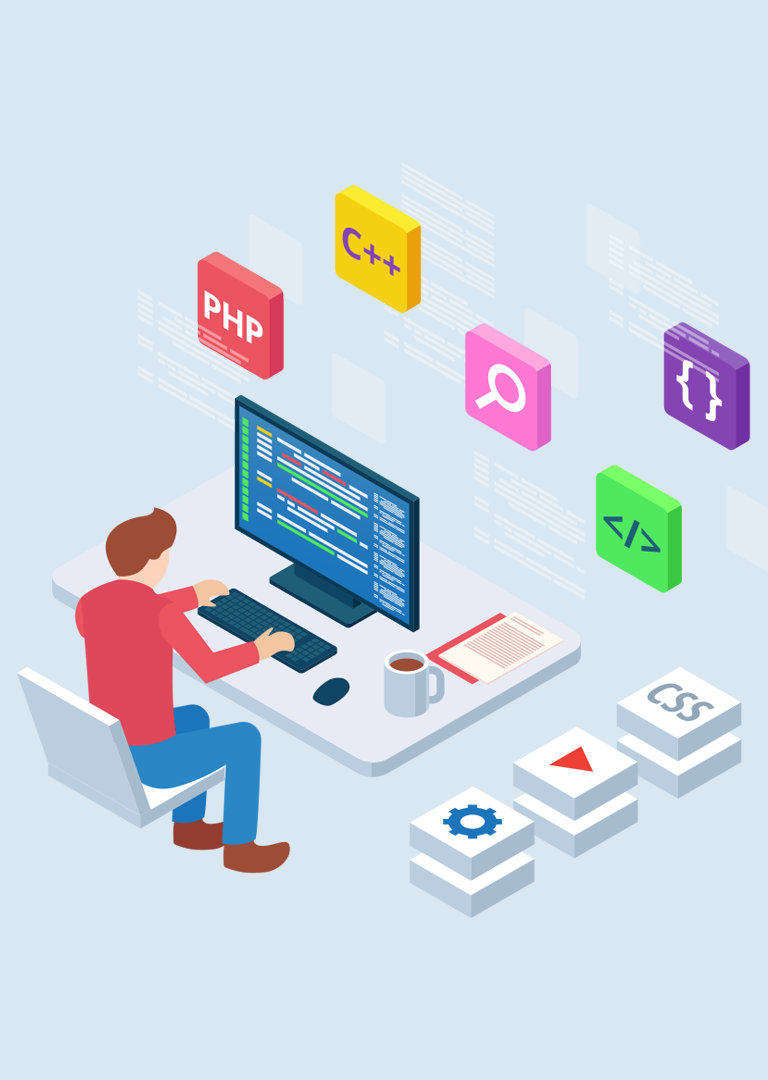 Graphics and Web Design Experts
Excellent Communication Skills
Experienced in using Version Control tools like SVN, GitHub, Microsoft TFS, and Bitbucket
Capability to write clean and properly commented code
Great Control on Programming Language and MVC Code Structure and CMS and Framework Structure
Creative and Innovative Design Concepts
High-Quality Software Development Services
Consistent correspondence through Phone/Skype/Email/Whatsapp
Utilization of Project and Bug Management Tools, for example, Basecamp, Planio, Jira, Producteev, Wrike, Trello, Slack, Asana, Lastpass, Pro workflow, etc
Custom application development on the best market price
Adaptable procuring model for Smart, productive and industrious workforce
We work with Non-Disclosure, Non-Compete, and Intellectual Property Agreement
95% on-time Delivery and requirement & quality specific
Qualified Development & Design Experts & Testers
Hire Php Web Developers with Next Big Technology for any custom web application development needs. For any queries please Get in touch with us