Joomla is one of the most popular CMS after WordPress. Joomla is used for Web Application Development for Small and Mid-size businesses. As a Top Joomla Web Development Company, we provide a pool of excellent Joomla Developers. Hire Joomla Developers from Next Big Technology to get done all your Website Development needs using Joomla.
We are delivering high-quality Joomla Web Development Services for all industries over the globe.
Joomla is a content management system, it gives you a complete dashboard and templates to choose from. It can be highly customized as per our needs. It has a very easy-to-use dashboard. You can find many ready-made templates, modules, components, and plugins which can make your work very easy. Joomla works on the MVC framework concept, it is secure, lightweight, and mostly used CMS worldwide. Joomla-based websites are responsive, speed optimized, and SEO friendly. They can be customized as per our customer needs in terms of functionality and design.
If you are looking to create a website using Joomla, we may be the best option for your development needs. We have experienced Joomla Developers who can create your ideas into reality. We create unique and create Joomla Based Websites which is fully dynamic. Customers can easily update all content, images, and all data easily from Joomla Dashboard. Hire Joomla developers to create a fully dynamic website for your business.
We have done many websites using Joomla, which is working fine. Customers prefer Joomla for its easy-to-use Admin panel, security features, and easy learning system. We can use Joomla for creating small and large web applications, Joomla can manage large Web applications as well. As a Best Joomla Development Company, we offer complete website design and development solutions using Joomla. Our Developers are well experienced and skilled to customize Joomla as per client needs, we can redesign and recreate existing Joomla-based websites. If you are looking for a Joomla Web Developer for your next Web Application your search may end here.
To meet the needs of clients around the world, Next Big Technology provides a complete Joomla development service. We can provide you with a specialized Joomla developer who will help you take your company to the next level.
Our knowledgeable Joomla developer is proficient in the development of a powerful website that meets your specific business requirements and preferences. We are Next Big Technology, and we are the best destination to meet all of your Joomla development requirements.
Because of its versatility, Joomla has grown to become one of the most widely used content management systems among enterprises. In addition to website design, Next Big Technology also offers Joomla All-Inclusive Web Development Solutions that include website adjustment, support, and maintenance.
With many years of experience in the production of Joomla websites, we know how to design visually appealing templates, change the plug-in, and migrate PSD to Joomla with precision and efficiency.
We can create responsive websites by integrating Joomla, which can be visited without difficulty from any mobile device or computer.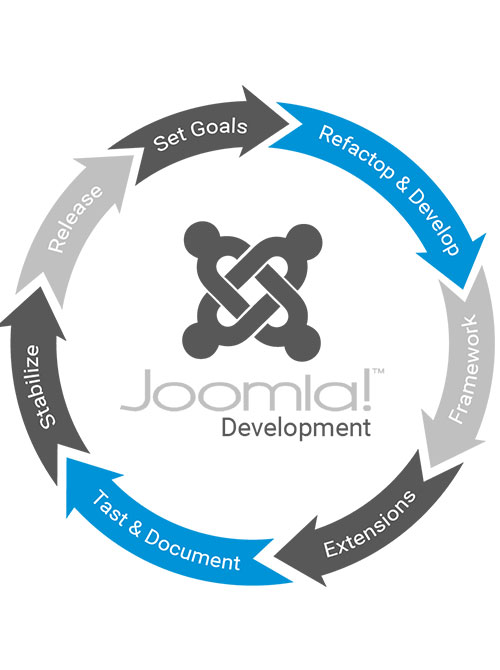 What services do we provide to clients who hire Joomla developers?
Our Joomla development professionals handle every aspect of the process with professionalism:
Joomla Web Development on a Higher Level
When we use the most up-to-date technology and market trends, such as leading coding and responsive design, we are able to give the most complex Joomla website development services available.
Joomla web design and development on a custom basis
According to your preferences, as Joomla experts, we will customize the web development services to meet your needs.
We provide solutions that will speed up the loading of your website and significantly improve the user experience.
JOOMLA Theme/ Template Development
We create and alter themes / fascinating and dynamic Joomla Templates to meet your specific business requirements, allowing you to attract the greatest number of people and convert them into clients.
Joomla CMS Development
It is possible for us to create a fully integrated Joomla website that looks fantastic and functions smoothly on the CMS platform, which makes it simple to update, delete, and transfer content in accordance with your requirements.
The development of an e-commerce website in Joomla
Our web development team will incorporate innovative digital elements and alter the web development process to accommodate your company transactions in order to transform your Joomla e-commerce website.
Joomla Extension Development is our specialty
We provide Joomla extensions with a variety of screen resolutions that can be accessed effortlessly using practically any web browser and that are seamlessly linked with existing gateways and systems.
Joomla Portal Development is our specialty
With Joomla, we can create a secure, user-friendly, and scalable portal that keeps your existing and interesting clients happy while also helping you better your game on the online market.
Aid and assistance with Joomla
We provide assistance and support to make the Joomla portal's operation more efficient and smooth, including template customization, the addition of new elements, and the installation of modules/plugins, among other things.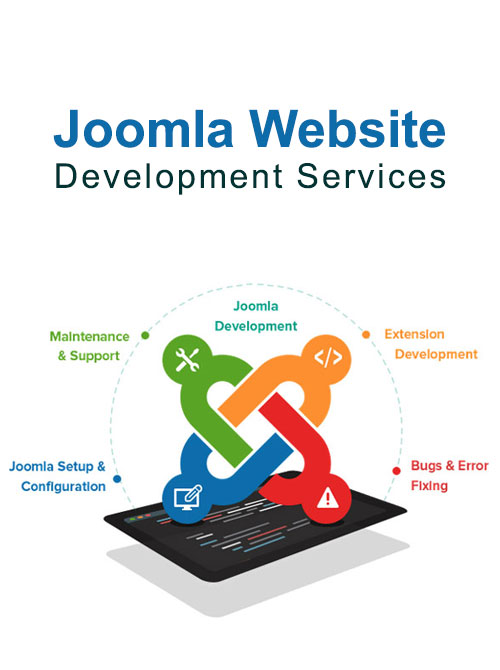 What are the benefits of hiring a specialist Joomla developer?
Next Big Technology is backed by the most talented Joomla development team in the industry.
The following are the reasons why you should hire our Joomla developer:
Skilled Resources
As a result of our Joomla experts' exceptional abilities and years of expertise in the web development sector, you can be assured of receiving the most appropriate solution for your requirements.
After you provide us with the responsibility of Joomla's development, we will handle everything efficiently until the project's completion, no matter how complicated the situation may seem.
Service of the highest caliber
We strive to provide you with the finest possible service!
As a result, we never had to compromise on quality.
Our Joomla Development Team is a highly devoted group of individuals who extensively test software at each level in order to identify and correct faults as soon as possible.
When you hire us, it is our obligation to do all possible to ensure that your web development project is completed effectively and error-free.
Optimal levels of protection
Because of our extensive experience in integrating various validation mechanisms, we are able to provide the highest level of security during the development of Joomla.
Next Big Technology has a proven track record of designing websites that are completely secure and protected.
Hire our developer if you want your Joomla development project to be handled in the strictest of confidentiality.
Believe that our Joomla developer will make a significant difference in your company's success.
Invest in Joomla developers to receive more than you bargained for.
On-time delivery
From the beginning to the end of your Joomla development project, we work fast and efficiently.
As a result, we complete and deliver the full web development process on time, every time, every time.
Design that is visually appealing
We have a team of highly qualified Joomla developers who can construct a visually appealing website design according to your specifications.
It assists you in impressing a large number of customers, resulting in an increase in sales in a short period of time.
Framework for the twenty-first century
Because our specialized developers work in environments that are well-equipped with front-end and technological tools, they are able to deliver their finest work without being interrupted.
When you hire our Joomla developer, you can anticipate results that are cutting-edge in terms of technology and delivered on time.
Smooth Communication
The success of the Joomla development project is heavily dependent on the effectiveness of communication.
After hiring our engineers, you will have the ability to contact our team as needed.
If you ask us to make repairs or adjustments, we will do it as soon as possible and in accordance with your instructions.
Customization to the extreme
When we become familiar with the Joomla platform, including the MySQL and AJAX databases, we can provide you with complete customization to meet your specific requirements.
We understand how to seamlessly integrate CSS libraries, XHTML, and JS to create the one-of-a-kind website you desire for your company.
Modification of the code
It is impossible to undervalue coding because it is a vital aspect of Joomla's development.
For your website to perform better, we optimize the most efficient code possible so that users may go through your website without difficulty.
By taking advantage of our services, you may enhance the user experience that is beneficial to your company's operations.
Errors are identified and repaired
Building a faultless Joomla website is a piece of cake when you work with us.
We test for issues at every stage of the web development process in order to catch them early.
If we discover a problem, we correct it as soon as possible so that we may create the greatest website possible for your company and boost its bottom line.
Engage the services of a dedicated Joomla developer to achieve the required results.
Are you looking for a complete Joomla development solution that meets your company's requirements and preferences? Look no further.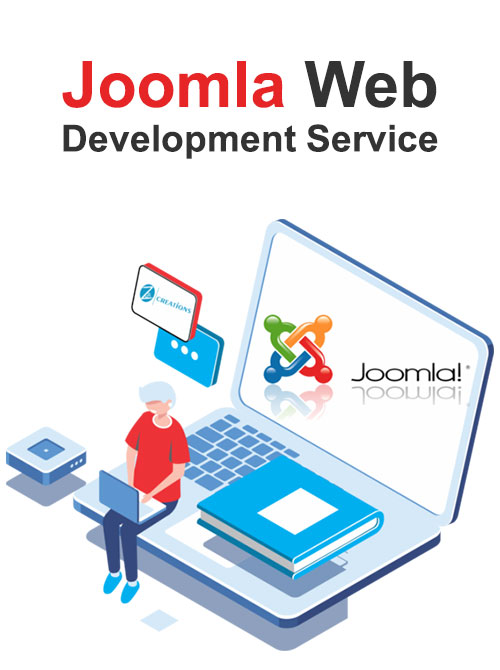 Hire our expert Joomla developers
In addition, we have a highly skilled programming staff that can quickly comprehend and satisfy your requirements.
Because we have completed web development projects for clients all around the world, you can put your trust in us and rest certain that you will never be disappointed!
Hire Joomla Developers with us to build top-notch custom websites as per your needs. Please connect with us to discuss your requirements further.