Hire Hybrid app developers from Next Big technology! Excellent and Skilled Team of CrossPlatform Mobile App Developers.
Hybrid app:
A mixture of two kinds of attributes that is Web and native applications is Hybrid. It takes comparatively lesser time to construct Hybrid apps. A single base could be utilized to build the applications. Start-ups can be benefitted from Hybrid apps. They can function on several platforms which is the most appreciative factor.
A Hybrid app is built using JavaScript, HTML, and CSS.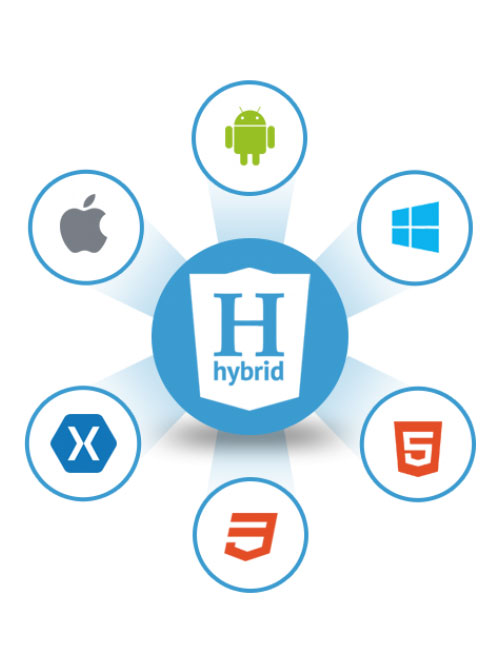 Benefits of Hybrid apps:
One codebase.
Can save development time and money.
Access to features of devices.
Easier to develop.
–> Based on your project's budget you can choose Hybrid apps as they are relatively much cheaper when compared to others.
–> Integrations are quite easier.
–> Maintenance is simpler.
–> Enhanced UI/UX is another great plus.
Our developers have profound experience in building Hybrid applications for various industries!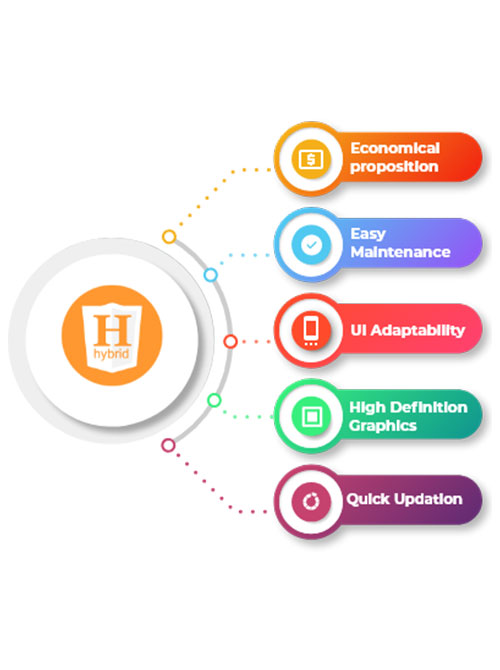 Why Hire Hybrid app developer from Next Big Technology?
Our developers are skilled and have considerable experience.
Post-delivery of the project, our developers would be in contact.
Our Hybrid app developers give utmost importance to the quality of the product and we always have delivered the projects in time for our clients.
Our developers make sure to communicate every aspect of the progress of the project to our clients.
Our developers are very much flexible and are ready to work immediately under any kind of time zone.
Our developers are always ready and glad to sign NDA to protect your idea.
You can hire Hybrid app developers on a monthly, part-time, or on an hourly basis depending on your project's requirement.
There are no hidden fees.
We are very much transparent in our approach.
Our developers are quick learners and have knowledge of all the current versions of the technologies.
Hire dedicated Hybrid app developer from NBT as our developers can provide the best solutions for your business!
Connect with analysts so to discuss your project ideas. 
Talk to us! We are here to assist you!