Are you looking to build a Multi-Vendor eCommerce website using WordPress? then develop it with the Dokan Multivendor Marketplace plugin. Dokan provides a complete multi-vendor eCommerce solution for all your eCommerce needs.
Dokan is the most used and popular front-end multi-vendor marketplace on WordPress, which is powered by WooCommerce. You can use it to build your own top-class marketplace similar to Amazon, Shopify, eBay, Flipkart marketplaces.
Dokan provide you fastest way to develop a multi-vendor eCommerce store and earn through commissions with products, it supports all kind of products like digital, physical, variable, and bundled products.
At Next Big Technology, we are a team of expert Dokan Developers, who is well experienced in developing multi-vendor websites using WooCommerce and Dokan. We develop high-quality and fully functional marketplaces as per client custom requirements.
We are experts in the Dokan plugin and we can customize it as per portal requirements. We have done a lot of eCommerce websites using Dokan over the years and we got a level of expertise with each custom multi-vendor eCommerce site we built with Dokan.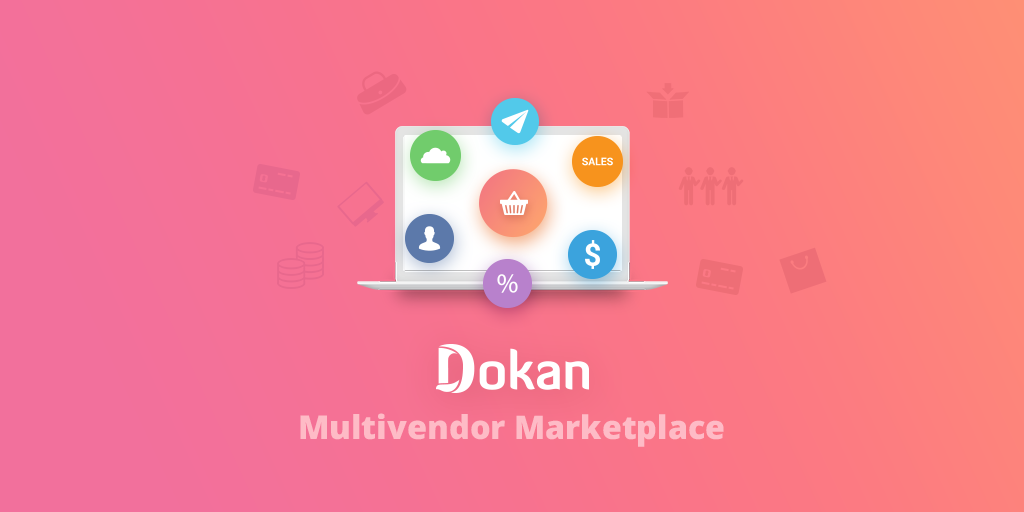 We build websites from scratch, from planning to prototype, and design an innovative and creative website that covers all your products and business needs. We develop fully functional dynamic websites where you can manage all data from the backend panel. Our developed marketplaces are running well with thousands of users and selling thousands of products.
To take service from our Dokan Developers and built a great online presence in the eCommerce market, Hire Dokan Developers with us on a different basis as per your requirements and needs. We provide cost-effective solutions with excellent skills and experience.
Why Hire Dokan Developers With Next Big Technology?
Our Dokan Developers are well experienced and we are making Dokan websites for the last many years, and have done a lot with all Dokan versions, we know the Dokan plugin end to end, and we can deliver the custom solutions as per your requirements. We are confident to deliver a great product to match your business needs.
Here are some services we provide.
Dokan Plugin Customization and Optimization
Our team of Dokan Developers is an expert in Dokan plugin customization and optimization. We can customize the front end and back end both as per your requirements. We can add additional features and functionality as per your needs.
Website Maintenance and Security
We provide long-term maintenance and support, we always provide complete support after the website is live, we always support you to grow your business and assist you with every aspect. Also, we build websites with all security measures, so they can not be a hack, we follow all security measures needed to make a secure website.
WordPress and WooCommerce Implementation
We are experts in WordPress and can build a custom website to match your needs. We develop creative custom eCommerce marketplaces using WordPress + WooCommerce + Dokan. We have advanced skills with WordPress, WooCommerce, and Dokan and can customize them as per your needs.
Client Communication
We always listen to clients carefully ask our queries and come up with proper prototypes and design ideas. We present a complete website proposal mentioning all points and features we are going to perform. We provide regular updates on a demo server and always interact regularly with clients and get their feedback. We keep clients updated on a regular basis so that they can check regular work progress and pass on their suggestions.
What Makes Dokan the Right Choice for Online Marketplace?
Dokan provides a complete Multi-Vendor eCommerce solution and has user-friendly admin panel control. It provides a cost-effective and fast solution for your eCommerce needs. Here are some points which make it the best marketplace solution.
Eye-catching Front-End Experience
It provides nice design options with an attractive look and creative templates, which you can choose for your website.
Easy Configuration
Dokan can be set up and configured easily, you can configure a complete multi-vendor eCommerce store on your own, it has easy to use system that can be easily understandable by anyone. Dokan can be customized as per any custom needs too.
Excellent Customer Support
Dokan provides complete support as well, you can ask all your questions and queries to Dokan support, it will help you get instructions if you are stuck somewhere.
Compatibility with All WordPress & WooCommerce Themes
Dokan is compatible with all WordPress and WooCommerce themes, it works perfectly with all themes and templates. Dokan works perfectly with custom themes as well.
Dokan Plugin: Key Features
Here are some top Dokan Plugin Features.
Multiple Product Support System:
Dokan support all kind of products, it allows you to sell variable, digital, bundle, group product, bookable, downloadable, subscriptions, and virtual products. It supports all kinds of industries and their products, you can add products with multiple attributes and options.
Easy-to-access Dashboard:
Dokan provides a user-friendly dashboard, wherefrom you Users, vendors, Admin can access all their relevant data.  Admin can manage users, orders, products, discounts, coupons, payments, shipping,  inventory, offers, referrals, etc. The plugin is available with many themes, templates, and attractive designs that will help you choose the best design as per your business.
Ratings and Reviews Permission:
Dokan provides you the option to add reviews and ratings for products, where users can leave you ratings and reviews, it helps to increase brand values and create trust in products.
Mobile-friendly:
Dokan is fully responsive, it works perfectly on all devices including Android phones, Iphones, Ipads, Tablets, desktops, and all kinds of other devices.
Global Shipping Support:
Dokan provides you with international shipping support, where you can add different international shipping options as per your own country. It gives you multiple options which you can apply as per your needs.
SEO Activity Management:
You can manage the SEO part using the Dokan plugin too, and you can write custom Meta titles and descriptions and permalinks as per your requirements.
Business Promotion Tools:
Dokan provides multiple options for business promotion, where you can have social media promotion, and other marketing promotions as you want to do.
Coupon Integration:
Dokan provide discount and coupon option, which can be used to attract more users, you can give them discounts on different products and sale.
High-Quality Modules of Dokan
Live Chat
Dokan provides a Live Chat option, which allows users to interact with website support, it's fast and efficient.
Vendor Subscription
Vendors can sell all their products including physical, virtual, and downloadable. The vendor can manage fees, subscribers, billing, products, attributes, and all relevant data on his own.
Product Addon
There are many Dokan Add-ons are available, these add-ons used to create additional options for different kinds of products. Addons give you options to add additional features as per your custom needs.
Single Product Multivendor
With this Single Product Multivendor Module, vendors can add each other's products, it works only with a single click on stores without manual participation. As the product is imported, then it can be edit by the vendors.
Seller Verification
The Dokan Seller Verification Module allows you to verify vendors, users. It verifies users on basis of the phone numbers, social media, and emails. Using this module we can make our eCommerce system trustworthy and can avoid fake users.
ShipStation Module
This module uses to import, manage and ship orders with ease. It allows you to manage complete order management at your fingertips. You can export reports and history as per your requirements.
Make Maximum Profits With Dokan Development
Dokan comes up with advanced features, it allows you to create your own multi-vendor store on your own. Dokan have all kind of features and modules that make your store management easy. It works perfectly with all WordPress and WooCommerce features which give you additional advantages to use it. You can have your own desired design and you can achieve all your custom needs with Dokan.
Dokan allows you to upload all kind of products, its supports all type of different products and allow you to manage all your management in one place using its dashboard. Dokan is the most advanced eCommerce solution that got updated with all tending eCommerce solutions over the years and it gets better from time to time. Dokan keeps updating always with all new features and that will give you extra benefit to use the latest eCommerce features. Dokan support will help you with your issues that give us a backup in case of any issue.
Get a lot with Dokan Development
With Dokan you can build a high-performing and fully functional eCommerce marketplace, it would be the most cost-effective and fast way to develop a marketplace that has all the required features.
Digital Marketplace
Software, Extensions, Plugins, and Templates
Animations and Videos
Songs and Audio files
Photography and Paintings
PDF, Ebooks, and Docs
Online Courses
Online Keys
All kinds of digital products
Service-Based Marketplace
Technical Assistance Services
Membership Services
Therapist and Spa Service
Consultation Service
Child Care
Doctor on Demand
Tour and Travel
SAAS based products
Traditional Marketplace
Electronics
Fashion
Games
Grocery
Garments
Footwear
Handicrafts
Beauty and Toys Products
Mobiles
Home & Appliances
Looking for High-Quality Dokan Development Services, to make top-notch and fully functional multi-vendor eCommerce websites, then Hire Dedicated Dokan Developers with us and get excellent services as per your needs. We provide affordable services with high-quality website development and long-term support.
Connect with us today to Hire Dokan Developer and Hire WooCommerce Developer.