Hire Responsive Web Designers at Next Big Technology for all your responsive website needs. As a Top Responsive Design Company, we have a team of responsive design experts. Our responsive design experts create high-quality responsive websites. We make websites fully responsive which works perfectly on all devices including iPhone, Android phones, Ipad, Android Tabs, all other mobile phones or tabs, and all kinds of desktop and laptop devices.
Our responsive designers are well versed and experienced in creating responsive designs using the Bootstrap framework or by using Media CSS. We can convert any existing site into a responsive website as well. Our made responsive websites work perfectly on all screen sizes and devices.
Responsive designs are needed in the current era. People are using Mobile devices more than desktop devices. Everyone in current time has a smartphone and spent most of his time browsing his phone. Everyone prefers to access websites using their phone or tabs. In that case, we need a website to work perfectly on all kinds of devices. That is where responsive designs become very important. If a website is responsive means it will work perfectly on all devices, which is easy to view and browse on any size of the device. It's always better than creating separate mobile websites.
Here are some benefits of responsive designs:
-Increased Mobile Traffic
-Faster Mobile Development at Lower Costs
-Lower Maintenance Cost
-Faster Webpage loading
-Lower Bounce Rates
-Higher Conversion Rates
-Easier Analytics Reporting
-Better SEO Results
-Improved Online Browsing Experience
-Improved offline browsing experience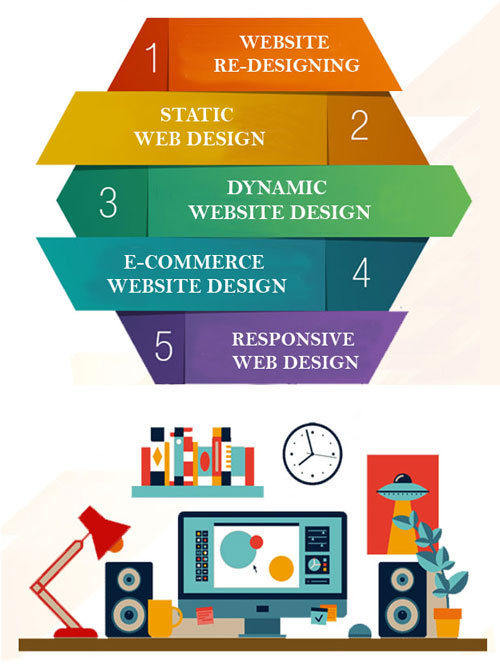 Hire responsive web designers with us to make your website fully responsive today. We will convert your website into a fully responsive and mobile-friendly website. Please connect with us for any requirements for responsive website design. Our Responsive Web Designers are well experienced in creating custom responsive designs, we can convert any designs into responsive layouts.