Hire Data Science Developer from Next Big Technology!
Data Science:
Today's epoch is all about digitization! So, the data must be managed and in order to manage the data and to cater to the business requirements, a data science developer would be very much helpful.
Businesses would carry large volumes of data. There must be indeed a number of skills required for a data science developer such as analyzing and interpreting solving complex issues and providing leading business solutions.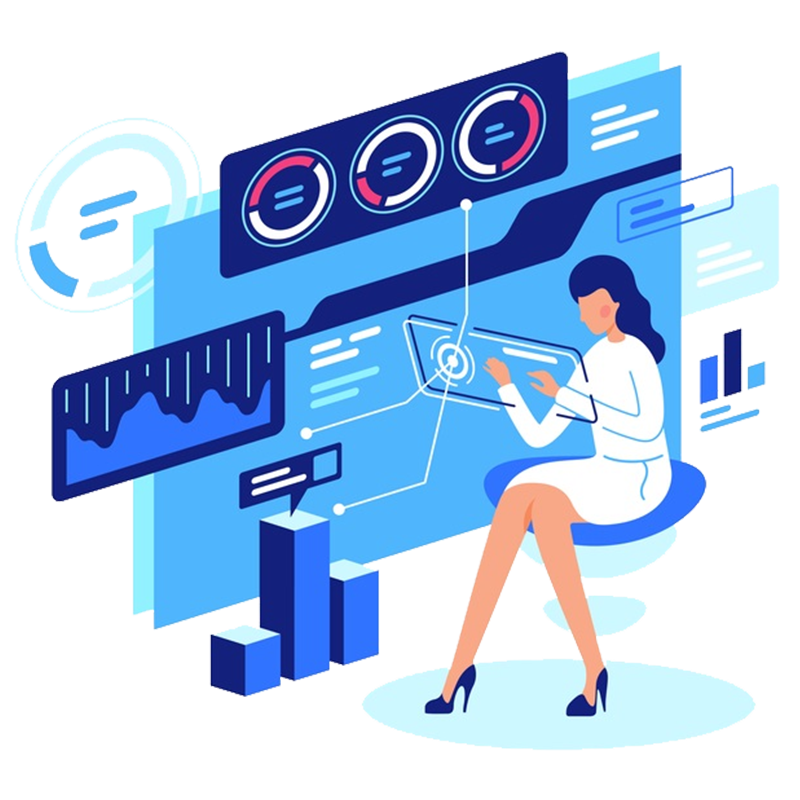 Data science comprises 5 prime important phases:
–> Extraction.
–> Analyzation.
–> Management.
–> Visualization.
–> Data saving.
Why do you need to hire a data science developer from Next Big technology?
Our developers are skilled and proficient in price optimization and are experts in programming languages such as Python and Java and other core programming languages.
We have developers who have in-depth knowledge of R-programming, Artificial intelligence, machine learning & analytics.
Our developers can resolve any kind of complex issue and can offer the best business solutions.
There are no hidden fees.
You can hire a data science developer from NBT on a monthly, part-time, or an hourly basis depending on your business requirement.
We are transparent with our customers.
You can hire a data science developer/s depending on the requirement of your project.
You can select the resource as per your wish.
Our developers are well–versed with the significant data science tools which can be utilized to extract and analyze the data.
Our developers are very much flexible and can work according to different time zones.
Connect with us and hire a data science developer from Next Big technology!
Benefits of hiring data science developer:
Personalizing the client's experiences.
Diminishing risk.
Extremely prominent for businesses to find when and at what time the products are sold and so on.
Immediate steps can be taken in order to enhance ROI in case if the efficiency is not as expected.
Can assist the sales team to recognize the target audience.
Talk to us and hire a data science developer!