Hire dedicated OpenCart Developer from Next Big Technology!
OpenCart:
OpenCart based on PHP is an online e-Commerce solution. It's an e-Commerce website development software, open-source where there are tools that can be utilized to build an online e-commerce store. Changes can be made according to one's requirements.
Benefits of OpenCart:
Very much simpler.
SEO friendly.
Vast community support.
Detailed documentation.
Easier to customize.
OpenCart functions superbly even if there are many products, that is the beauty of OpenCart. OpenCart is free and open-source can be used by anyone free of cost which is another great advantage.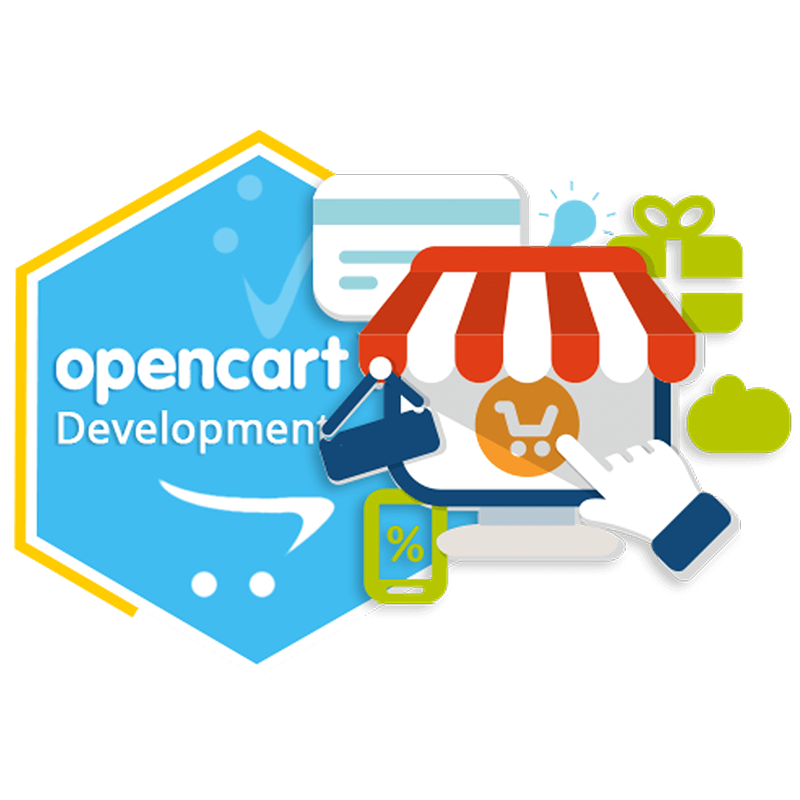 Why choose OpenCart for your e-commerce project?
Safe and secure.
Huge community support.
Simpler to customize.
Simpler to use.
Open-source and free.
Easy set-up process.
More than 13000 plugins.
Multiple-store capabilities.
Cost-saving.
Perfect mobile experience.
Our OpenCart developers aspire to build appealing and impressive online stores and definitely we can help you save up to 60% cost.
We will not disappoint you at any cost! We are here to serve you!
Be it any size, small, medium, or large-scale business, our proficient OpenCart developers can customize accordingly!
–> No hidden fees.
–> Ready to sign a Non-disclosure agreement
–> Transparent approach.
–> Flexible skilled developers
–> Extensive industry experience
Our OpenCart Development Solutions
Multiple store development using OpenCart:
Our OpenCart developers can assist in constructing eye-catching and vibrant hybrid mobile apps for any kind of industry. Our team is well experienced and skilled in OpenCart Development.
Theme development – OpenCart:
Our OpenCart skilled programmers can help to build astounding and amazing themes.
Data Migration – OpenCart:
Our developers are knowledgeable in data migration and can help in seamless functioning across all kinds of devices.
OpenCart – Testing:
Your online eCommerce stores can be easily tested to find faults.
Support and maintenance services – OpenCart:
Our OpenCart team can assist in providing support and maintenance services.
OpenCart Customization:
Our developers can customize your requirements and can develop the eCommerce store as you wish.
Contact us for further information!
Why Hire OpenCart Developers from NBT?
Our OpenCart developers are skilled and experts. We have invested a considerable amount of time in choosing our team. Hence undoubtedly you can hire OpenCart developers from us.
Our developers hold extensive experience and they can handle any kind of complexities as they have strong exposure working with various industries.
We are transparent with our clients.
We deliver the product with high standards and quality and in time.
Our developers are flexible and can work in any time zone.
Our developers can sign NDA in order to protect your idea.
How do I go about hiring process if I hire OpenCart developers from NBT?
As soon as your requirements are conveyed to us, we send the appropriate portfolios of our OpenCart developers based on skills, expertise, qualification and etc. According to your necessity.
You can conduct an interview with our OpenCart developers.
You can choose or select the desired OpenCart developer or hire the resources as a team based on your project requirement.
You can fix timings so that our OpenCart developers would work in those timings, according to your time zone.
Our OpenCart developers can start with the work immediately once the hiring process is completed.
You can hire our OpenCart developers on a full-time or hourly basis depending on your project's requirement.
Our OpenCart developers have good experience as they have worked with various industry verticals and therefore, they can assist any kind of business from small to big to large scale.  
Hire our OpenCart developers and watch your business grow. Our OpenCart developers can provide superior business solutions to help you earn more revenues and get more clients. 
Flexible hiring process!
Talk to our consultants to get all your queries cleared.
Hire dedicated OpenCart developers from Next Big Technology!