Real Estate is a growing industry and it's getting bigger day by day. In today's world real estate business shifted to online portals as well, which make it easy for everyone, whether it's a seller or a buyer. It makes it easy for them to sell or buy properties easily using Real Estate Portal and Mobile Apps. We do cover all needs of Online Real Estate Portal Development with our expert development team, who have extensive experience in developing Top Notch Real Estate Websites & Mobile Applications.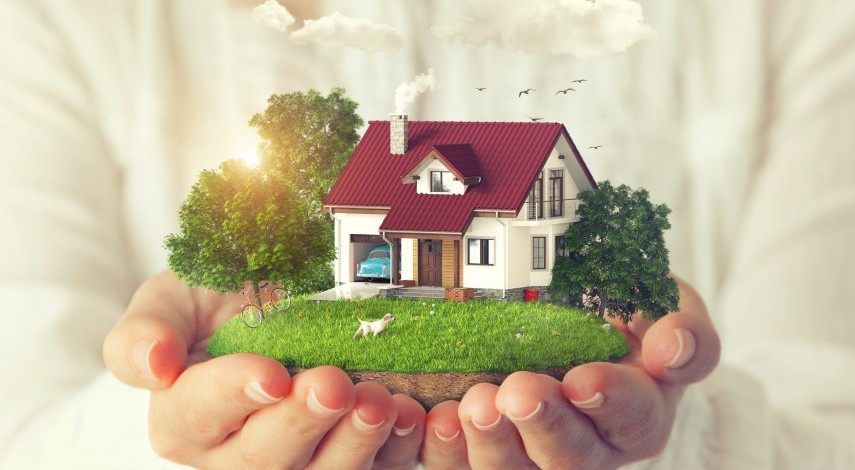 Online Real Estate Portal Development is in need of today, as a lot of customers looking for online portals for their real estate needs. This is the time when you can target your customers with a user-friendly, fully functional, and innovative Real Estate Web Portal. Being one of the best Real Estate Portal Development companies, we have done a lot of work with real estate application developments for different clients in each part of the World. We have industry experienced and know all requirements and needs of the Real Estate industry. Our in-house team of Web Developers is well experienced and skilled in Real Estate websites and Real Estate App Development. We build unique and creative real estate portals which full fill all client needs as per their ideas and thoughts. We do build a high-quality Real Estate Portal which connects real estate agents, sellers, and buyers on the same platform. Hire Real Estate Website Developers with us to get done a top-notch quality Online Real Estate Portal Development with all basic and advanced features.
Key Features oF Real Estate Website Development: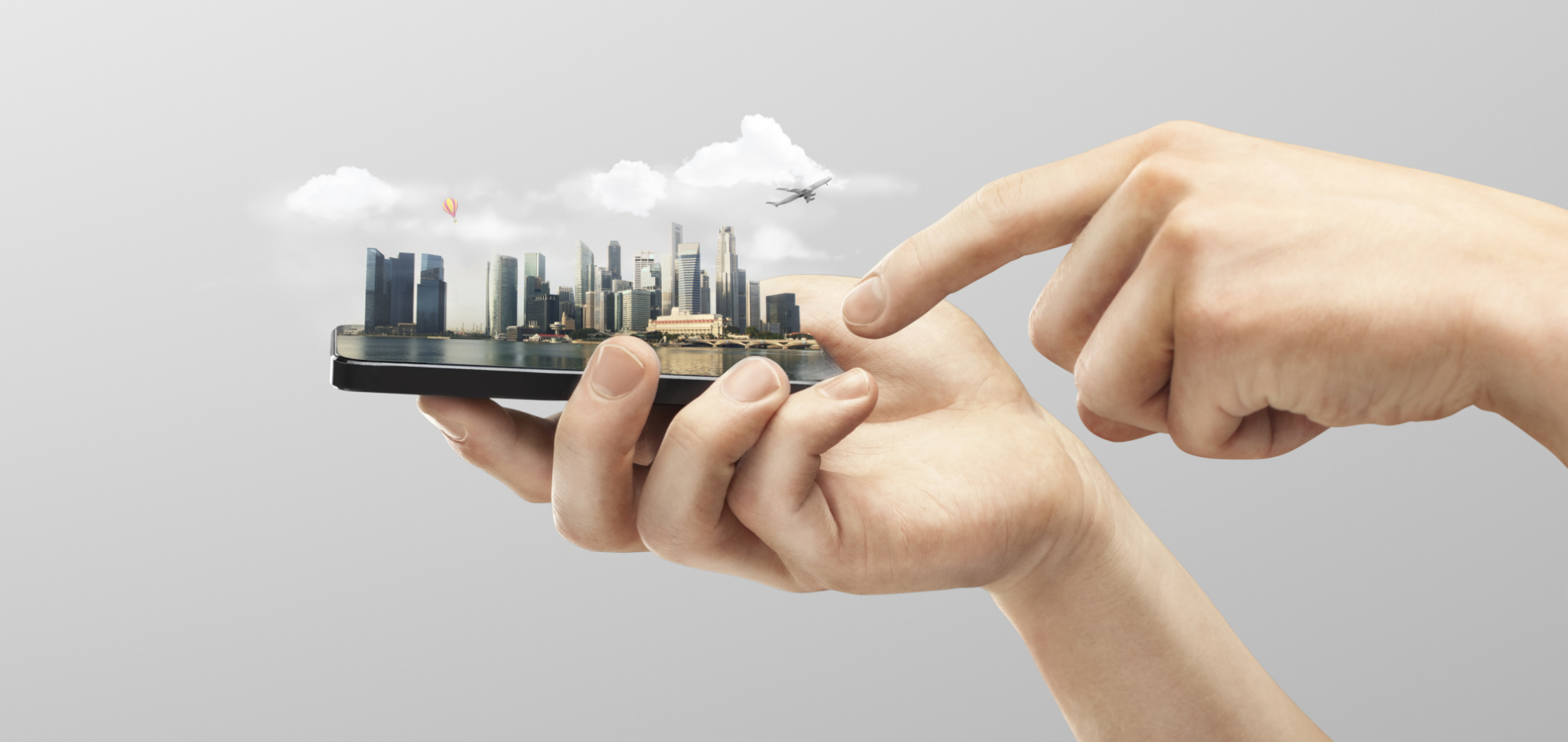 Detailed Property Listings
Search property on basis of location, size, price, and other needs.
Property Buying Option
Property Selling Option
Rent a Property Option
Advanced search for all available options
Social Media Integration
Enhance User Experience With 360 Degree View or Video Tour
Multiple Property Images
Special Features for property listing:
We are listing here some special features of Real Estate Portal Development, these features give you advanced options to manage your complete portal easily. All these advanced features make Real Estate Applications advanced and user-friendly.
Insert Property Listing
Import and Export Data from CSV
Property by types (selling, buying, renting, and leasing)
Secure Database management
Reporting Tool
Live chat System
Content Management System To Manage All Content
Blog integration
Reviews and ratings
Support for sale, rent, Buy, and vacation rental properties
Shared property notes
Shared property tasks
Send properties via email
Upload multiple photos at once
Automatic resizing of photos
User-Friendly Backend Panel
Easy Verification and Full Transparency
Hassle-Free Property Management System
List Featured Properties
Customized Search Option
Admin to Control Listing, Properties, Sellers, Buyers, Agents, Managers, Employees, etc
Secure user login and signup process for sellers, buyers, agents, admin, managers, etc
Payment Gateways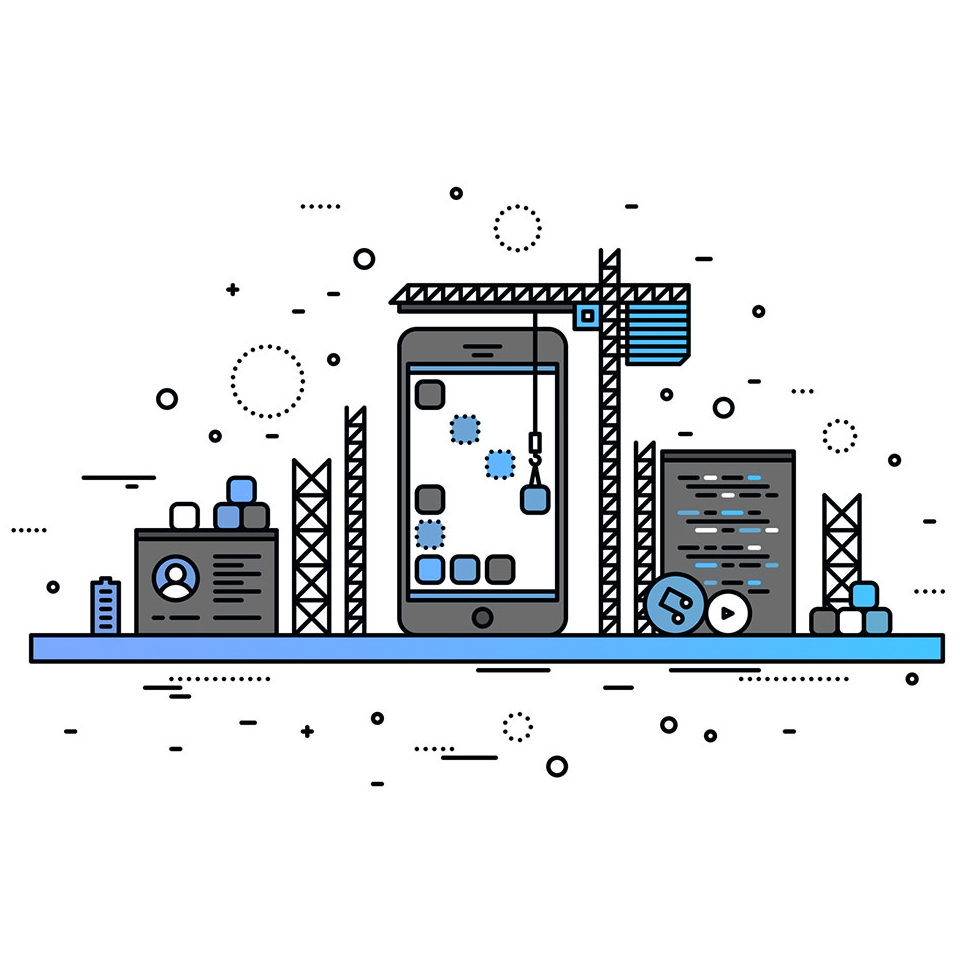 Real Estate Website Development Solution
We do provide different Real Estate Website Development Services, which cover all your Real Estimate Application development needs. Here are some development services we provide:
Real Estate Portal Development
Real Estate Website Development
Real Estate Portal Design
B2B Real Estate Portal Development
B2C Real Estate Portal Development
Customized Real Estate Portal Development
Real Estate Website Maintenance and Support
Real Estate Portal Maintenance and Support
Real Estate Mobile App Development
Real Estate Landing Page Development
All features of Real Estate Web Portal Development:

User Panel
Manage Property Listing:  Properties will be listed on the portal by admin, agents, brokers, and users so that the Customer can browse all properties and he can buy or rent properties of his choice.
Customer Support: Customer can get support to find the property of his choice, the portal provides an automated system to help customers to select the property of their choice.
Shared properties: Different badge on Shared properties which is shared with the landlord or other persons, so that you will be informed about it.
Send property via email: Real estate agents, brokers, or customers who want to sell or rent their property can send property details, locations, and prices via email as well.
Property Gallery: All the properties' photos and galleries can be updated by easily adding multiple images to the dashboard.
Automatic resizing of Images: Our system will automatically resize all the images as per our page design so that you can upload any type of image and the system will automatically adjust them.
Business Owner Panel
Real Estate: Complete a fully functional real estate portal where users can find all property listings for sell, rent, buy. He can check all property information and can contact the property owner.
Add/edit/remove or edit categories: Business Owners can add a new property, they can edit property information, and can delete any property. They can update categories as well.
Agency profile management: Agency profile can be created into the system, which will be followed by business owners, business owners track all their activity.
Manage Property: Business Owner can manage all their properties, they can manage complete properly listing and update or delete them as needed.
Manage Languages: We have multiple language options in the portal, so users can choose the language of their choice. Which makes it easy for them to find properties of their requirements.
Content Management System: Admin can manage all data of a website, including categories, property listing, Agents, Users, Brokers, Business Owners, etc.

Automated Document Management: Documents related to property, legal documents, brochures, and information related to property is automated.
Billing Options: Portal will have a one-click payment solution, it will provide you different payment gateway options so that users can choose the payment option of their choice.
Manage Members: Business owners can manage all the users registered on the portal, they can see all their data.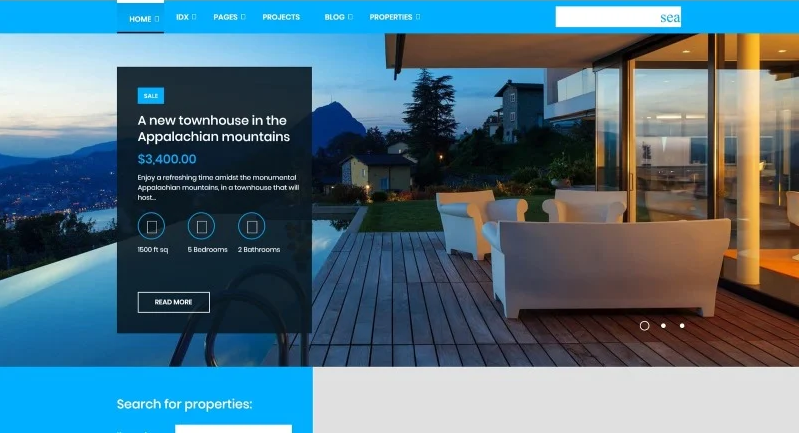 Admin Panel
Featured Real Estate: Using thing admin will be able to manage all featured property listing, which includes all feature listing in different categories.
Advertisement Management: We will give the option to advertise on the portal as well, it will give the business owners an extra option to earn some revenue.
Reviews and Ratings: Admin can manage all reviews and ratings given by different users, admin can manage them as he needs.
Social Sharing: User, Admin, or Agent will be able to share any properties on different social media platforms. So they can get more user interest in properties.
Publish properties in any country or city: On the portal admin, the user, the agent can publish a property in any country or city Worldwide. Admin will have control to manage the location of the property listing.
Assist users to find properties: Admin and agents can help users to find the property of their choice by showing matching properties as per their requirements, sending them emails, notifications for their matching property.

Advance Features:
Marketing Tools: There are different marketing tools on a website to attract more users to the property listing, some tools like emails, messaging, social sharing, featured listing, advertisements, etc.
Advanced Tools: Portal will have many advanced tools to filter and sort property of your needs. You can use different tools to find the property of your choice.
User Management: Portal provides a complete user management system, which allows the admin to manage all his customer's data easily.
Multiple User Management: Admin can manage all his users in one place and he can sort customers, agents, brokers separately.
SEO Friendly: Web Portal will be completely SEO friendly, it can be easily indexed on google and it is built as per all SEO standards.

Loan Calculator: This is a very important feature for a property website, where customers can check their EMI and Loan, everyone wants to take a loan to buy property, by using a calculator they can manage their loan amount and check how much they need to pay.
Content Management Tools: By using the CMS tool, the admin will be able to manage all content and images of properties, listings, and for users.
Presentation Tools: A property presentation is very important, you need to show the best view of the property in front of the customer. That is why we ensure the property is presented in a proper way using attractive images, tours video, 360 views, and floor plans.
Property Detail Page: It will provide you with complete details about each property, where the user can view all images, basic and advanced information about the property.
Google Maps: It makes it easy to find the location and routes of the property, so the user can easily find his preferred location and can visit the property by the following map.
Real Estate Website Development Company
Just like every other commodity or industry, the real estate marketplace has become digital. Today, almost every single property buyer/seller starts the process with an online search. And, it is necessary to stay competitive.
With an expert team of real estate website developers, content creators, designers, SEO specialists, and digital marketers, with years of experience in the real estate industry, the Next Big Technology app development company has been exceeding the client's expectations. Being the most trusted and leading real estate web development company, we are helping companies create and manage their online presence.
Our team has significant real estate website development experience and proven expertise to create modern websites and further provide a professional image to maximize your online visibility. We design and develop top professional websites for you with a focus on style, usability, and content with a lasting impression.
Essential features of real estate website
The primary components required to build a real estate site comprise the following real estate website features list:
Multiple listing services access
Our real estate agent website can connect users to MLS data. As local databases of properties for sale, MLSs enable sellers and property owners to create their own property visible and accessible for multiple agents. It helps you connect an agent's website directly to the local MLS database.
Live search
Real estate property and rental searches will provide an appropriate result. For this, you should give a comprehensive set of search filters to the users including the listing type, price, home type, amenities, facilities, number of bedrooms, year of construction, and more. A special tool will help you map out exact search boundaries to capture the neighborhood in which a user wants to find a property.
An adequate set of images for real estate asset
The success of your real estate website is measured by how many deals are closed with its help. With this, the intuitive navigation and responsive design will warrant a good user experience for your website's visitors. This interest is blended up by professionally-looking property images. Relevant and high-resolution images are good to set strict requirements for photos' size, format, and resolution on your platform.
Video or virtual excursions
A video excursion is a great alternative but Augmented and Virtual Reality technologies can provide users with general and comprehensive information about exterior and interior modeling.
Messaging
To find an accurate place for a property, a buyer must communicate his/her requirements clearly while sellers and real estate agents have to adequately respond to these interrogations. Thus, an inbuilt messaging tool is quite convenient. It can be either a live chat or a system of direct text, voice, and video messaging for contacting property owners or realtors.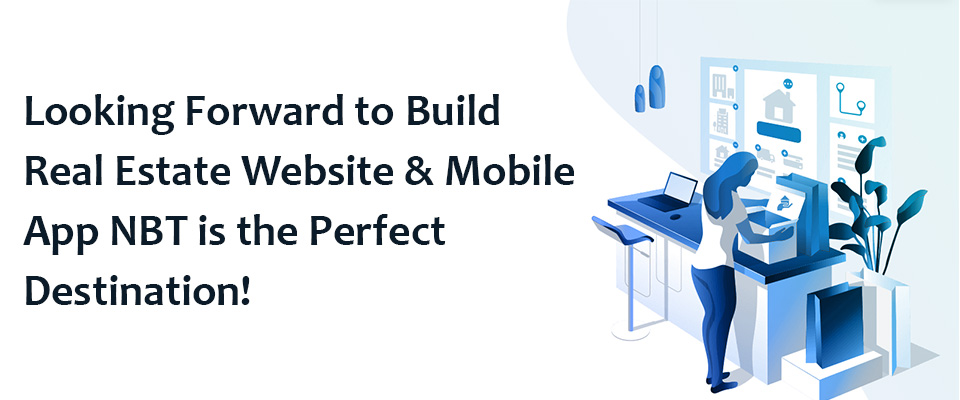 Why choose us for Real Estate Website Development?
End-To-End Services
Being the best real estate website design agency, we help you consider other aspects of your online presence including web hosting, digital marketing, social media marketing, branding, lead generation, SEO for real estate websites, and much more.
Exceptional Customer Service
With a team of customer service experts who work around the clock, Next Big Technology ensures that all elements of your online presence run smoothly without any glitches. We help you provide a dedicated project management professional for every customer. Thus, contact one person for the entire duration of your project and even after.
Customized Solutions
We believe that every business is different. Our real estate web design and development solution providers work in a team and help you come up with unique solutions that are tailored to match your specific requirements.
Affordable Prices
The team of experts at NBT understands the challenges faced by other small and medium businesses. We know that each amount spend is highly critical. That is why we ensure that all our clients get the best eCommerce website design services at the best possible prices.
Create and manage beautiful & professional Real Estate Websites
Next Big Technology is a leading web design and development company that has proficiency in real estate designing and development. We are a competent tech firm that offers all-inclusive web services under one roof. The expert of like-minded professionals in the real estate website design and development industry focuses on providing various winning technology solutions for real estate by completing your real estate solution.
We at the best app development company aim to deliver real estate marketing solutions to clients that generate real returns from their web presence. We help you create websites that combine Design, Technology, and Communication altogether. We are the leader in real estate development, working to construct lively and new communities across the globe. Our popular design style sets today's standards for the real estate industry and offers much more than a basic web design.
With years of experience, NBT is best at creating modern commercial real estate websites. They can create highly visual user interfaces and constantly strive to push the standard for real estate web design. Our professional websites let you accommodate the individual needs of realtors. We are proficient in Responsive Website Designing. The superlative responsive website design served by our professionals is competent to build a masterpiece for your online business. Our job is to make you look good with a great user experience in just a few clicks.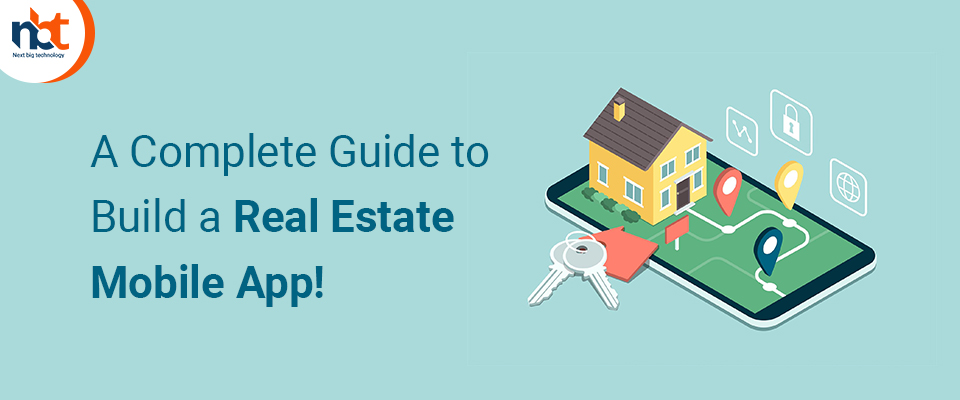 Real Estate Mobile App Development
To purchase a home in a certain city, a person must go via brokers and real estate agents.
They pay these agents a large sum of money.
These agents are expected to be replaced by mobile phones and technology as a result of real estate mobile apps.
Real estate mobile application development will assist you in creating an app that will not only significantly lower the amount paid to brokers, but will also provide them with a better picture of properties that meet their budget.
People have become increasingly interested in installing these apps on their mobile phones, tablets, iPads, and computers, among other devices.
Our team of Mobile App Developers is an expert in developing top-notch real estate mobile applications. We do different kinds of real estate apps.
Property Buy Sell Rent Mobile App
Real Estate Company App
Indoor Navigation Real Estate App
Smart Home (IoT) Mobile Apps
AR VR Real Estate Mobile Applications
Real Estate Agent App
Real Estate Broker App
Property Booking App
Real estate web development services
The next big technology app development company is a genius in SEO services. discover your website by using an exclusive blend of technology and creativity through our SEO services. Our full-range SEO services range from On-page SEO to Off-page SEO solutions. Thus, you should assure 1st page ranking of Google through our skillful SEO services.
Being a real estate professional, you deserve to receive the maximum number of property listing inquiries possible. NBT can help you in bringing more leads and creating a premium customer experience by using the web to create opportunities. Increase the speed of your business with primary lead-generating tools and systems. Hire the best real estate web design company for all your business needs.
Hire Top Real Estate Application Developers on a monthly, weekly, or hourly basis at Next Big Technology, Hire a Web developer to get all your Web requirements done.
For any queries please related to Online Real Estate Portal Development Get in touch with us