Nextbigtechnology, India's top MongoDB development company provides different models to hire MongoDB developer specializing in code, design, and development to application deployment within architecture. Our team of best MongoDB specialists and consulting professionals offer best-in-class solutions at affordable rates. Our team of experienced MongoDB Developers is well versed in MongoDB, we use MongoDB for large and complex web applications with many frameworks like Laravel, Codeigniter, CakePHP, etc.
MongoDB is a NoSQL database that runs on multiple platforms.
It simplifies the entire data collection and manipulation procedure.
At a reasonable price, Next Big Technology provides MongoDB development services tailored to your business needs. We have a highly competent, dedicated, and experienced development staff that has successfully completed projects of various sizes for a variety of sectors.
Hire Dedicated MongoDB developer from us to execute your project successfully. Work with our MongoDB expert for as long as you need to expand your company. We are a full-service MongoDB development company that allows you to hire a developer at your convenience. Our MongoDB professionals can be hired on a daily, weekly, or monthly basis!
Consultation, implementation, database design, integration, and source code authorization are some of our areas of expertise. We are experts at analyzing, designing UI/UX, and coding. Regardless of how complex your project's requirements are, our MongoDB developer can handle them all on his own.
We can design feature-rich and strong native and hybrid apps for Android, Windows, and iOS platforms thanks to our years of experience in the field.
What Are the Benefits of Hiring a MongoDB Developer?
Next Big Technology has a skilled MongoDB development team that can grasp your requirements and tailor solutions to meet them.
Here are some of the most compelling reasons to hire our MongoDB expert:
Frontend Programming
We specialize in frontend development to make data easy to view and engage with for your target audience.
To translate data into a graphical interface, our professionals use ReactJS or NodeJS, JavaScript, and HTML.
PHP Programming
Our PHP experts are adept at working with MongoDB.
We make certain that our web development solutions are built on a solid foundation.
Python Programming
Our experts can adapt Python-based MongoDB solutions to meet your needs because we have years of backend and frontend development experience.
Hire our MongoDB developer if you need custom Python development services.
App Development for Android
Do you want your MongoDB business software to work flawlessly on the Android platform?
All you need is our android development service because we know how to integrate MongoDB web functionality into this platform.
App Development for iOS
MongoDB Mobile is a version of the database that can be integrated into iOS applications.
In iOS app development, we make use of 'MongoDB mobile' to assist you to expand your consumer base.
Administration of a Database
You accept the best use of a robust database framework when you collaborate with our MongoDB developer.
Your database will be more secure and consistent as a result of our work.
Hire MongoDB professional from us to properly manage your database during the MongoDB development process.
Hire a MongoDB Developer – We Specialize in Mobile App Development
With the growing number of mobile phone users throughout the world, it's more important than ever to create an interactive app that can help you reach more clients and expand your business.
Our MongoDB programmers are adept at creating apps for both Android and iOS platforms.
Take a peek at some of our MongoDB mobile app development specialties:
Development of Android Apps
We have a MongoDB development team that can create strong and feature-rich Android mobile applications that are tailored to your company's demands.
This allows you to deal with any crucial issue quickly, increase your overall number of clients, and improve your brand's image in the marketplace.
App Development for iOS
Our MongoDB programmers know how to create apps that run properly on Apple devices like iPads and iPhones.
We created IOS applications that allow you to connect to more clusters by utilizing a range of iOS features and characteristics.
You may amaze the widest possible audience by adding aesthetics and optimal functionality to your app.
Development of Cross-Platform Portable Apps
We know how to create a feature-rich portable app that runs seamlessly on Android, iOS, and other platforms.
You can save a lot of money on mobile app development and support since we produce an app that is tailored to your business needs and has a lot of features.
Our core competencies: 
-Complete project control and monitoring.
-Project view and the outcome you expect from our MongoDB programmers.
-High-end customer satisfaction.
-Highly skilled staff.
-Daily and weekly working reporting as per your need.
MongoDB is an open-source document database that provides high performance, automatic scaling, and a leading No SQL database. The technology has rapidly grown and has now become a popular database for web applications, especially for Nod.JS applications. Its schema-less nature is a better match to the constantly evolving data structures in web applications, while the integrated support for location queries is a bonus that is hard to ignore. We at Next Big Technology have an expert team of MongoDB developers that will take care of your requirements to surpass your expectations
-Economical rates
-Punctuality in delivery
-Unflagging technical support
-Verified methodologies
-Seamless client communication
-Developers available on a part-time, contract, or full-time basis
-Regular and comprehensive updates
-Creative solutions for your real-time analytics needs
-Hiring models that are flexible
-MongoDB database solutions tailored to your business needs
-Punctual and effective delivery
-Doyens is conversant with the latest news and developments
-Programmers who are veterans at MongoDB
-Programmers who are veterans at MongoDB
-Secure and private conversations
Our Hiring Process for MongoDB Developers
You must hire the proper developer for your MongoDB development project to achieve the required results.
When it comes to hiring a professional MongoDB developer, we use a step-by-step approach to ensure that your needs are met.
The following are the steps in our hiring process for MongoDB developers:
Let us know what you need for your project.
Fill out the form on our website to send us your specific project requirements.
You can also contact us directly via phone, email, or live chat.
Your Project Should Be Discussed and Planned
We will contact you once you have shared your exact project needs with us to have a full talk about your MongoDB project and to make adequate plans for its effective completion.
Establish a timeline, a budget, and terms and conditions.
We appreciate the time and money you put into your MongoDB development project.
As a result, before we begin working, we establish a schedule and budget so that you spend less and we get more.
Together, we lay out the terms and conditions, as well as the agreements that must be fulfilled in order for your project to be delivered on time.
Choose the Resources That Are Most Eligible to Meet Your Demand
We create a shortlist of MongoDB developers based on your needs, which you may interview to check their skills and capabilities.
After interviewing them, choose the number of people you want to hire for your team.
You can, however, scale up and down your staff as needed.
Get to work on your project
We start working on the project with the pros you've picked.
We communicate with complete transparency throughout the procedure.
You can contact us at any time with your questions and receive prompt responses.
We also keep you informed about the progress at each level of development.
Even after providing service at a low price, our developers use cutting-edge technologies and techniques to maintain excellent standards.
To Stay Ahead of the Curve, Hire Dedicated MongoDB Developer From Us.
Are you seeking a low-cost, high-quality MongoDB development service?
Make contact with Next Big Technology.
To suit your needs, hire MongoDB developer from us.
We create tailored solutions to help you expand your consumer base and increase your earnings.
Hire MongoDB developer at Next Big Technology will end your search for your MongoDB development services requirements, please test our skills and professionalism with any kind of MongoDB development task.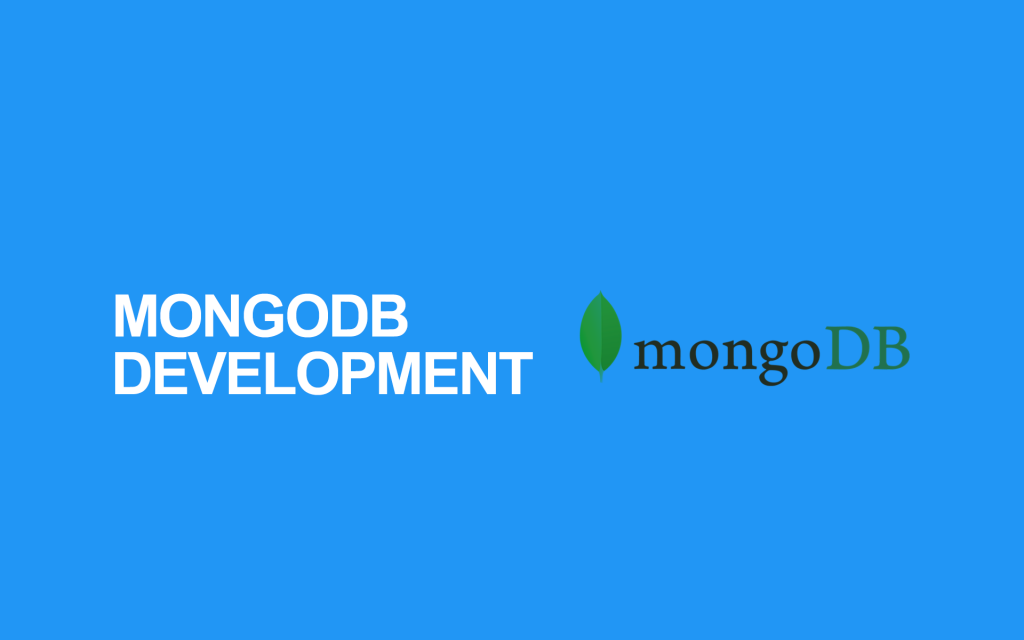 Hire MongoDB Development Company in India at low cost and better quality, we have a highly skilled and experienced MongoDB development team in India
If you are looking to Hire MongoDB Development Company in India then you are in right place, you can hire MongoDB developers from our team monthly or hourly or on a task basis in India, we have highly skilled, knowledgeable and experienced MongoDB Developers.
At Next Big Technology, we have done really very well with MongoDB in the last few years, we have started working with MongoDB since it came to the limelight. We have done many web applications using MongoDB.
We are a team of highly experienced MongoDB Developers in India who serve you as per your project needs and help you with MongoDB development, website implementation, and web design.
At Next Big Technology, you will find the right kind of solution to match up all your MongoDB development requirements. We have representatives available in India for any kind of queries.
We have a team of expert MongoDB developers in India with great experience with them. They have successfully delivered many MongoDB-based website development projects on client's requirements. These highly skilled developers are efficient in solving any MongoDB tasks within minimum turnaround time. Over the years they have successfully completed a large number of MongoDB Websites all over the world. Our team in India doing very well in MongoDB development for the last many years.
Hire MongoDB developer & Programmer in India with us as we help both companies and individuals, we ensure timely project updates and take complete charge of your projects and needs.
Hire MongoDB Developers in India from Next Big Technology for excellent performance and quality work on a given timeline.
MongoDB Development Services India:
Why hire us?
=>Hire MongoDB Developers from a team of experts in India
=>Proper Communication System and communication skills
=>Our MongoDB Experts are highly skilled and experienced
=>Streamlined MongoDB Development Process and Methodology
=>Testing & QA control for high performance.
=>Cost Effective Solution and delivery before deadline
=>Time Zone flexibility
=>Full Back-Up and restore always on
=>Deep Knowledge of MongoDB Framework
=>Separate team of Graphic Designers
=>Pixel perfect design and fully compatible with all devices
=>Complete Support after the project is live
Hire Team in India for MongoDB Solutions:
=>Extension Development
=>Theme Design & Integration
=>eCommerce Website Development
=>Server Migration & Pointing Solutions
=>CMS Solution
=>Social Networking Solution
=>Backend Solutions for Apps
=>Api Solutions
Get in touch with our expert analysts to get a free consultation for your MongoDB based web and/ or app projects