As a Custom Mobile App Development Company & Services Provider, hire top App developers, programmers, engineers, architects, coders, and consultants. Top companies and start-ups choose our App freelancers, developers for their projects.
We create powerful and robust Mobile Applications for your business on different platforms. Next Big Technology has a strong team of mobile app developers and programmers in India/USA/UK who have the skills and experience in developing mobile apps across different platforms, including iOS, Android, PhoneGap, Flutter, and Hybrid or Ionic.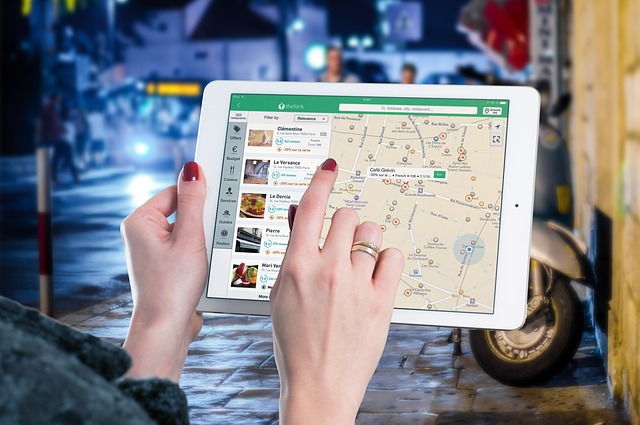 Nowadays mobile devices becoming an essential part of life, there is a highly increasing demand for mobile app developers who can design and develop mobile apps for different platforms and devices.
You can hire Mobile App developers and programmers at India/USA/UK to get a unique and attractive app for your business and products. We have mobile app developers available to hire on an hourly basis or fix price basis on monthly basis in India/USA/UK.
We create top notch, robust mobile application as per client requirements, our team of graphic designers always come up with creative and unique design ideas for your mobile application, on the other side team of mobile app developers convert that design into a real world app.
We Provide cost-effective solutions for your mobile app development needs, we believe in long-term relationships with clients and always provide them quality work on a given timeline and complete end-to-end support until everything is perfect and up to mark. We make apps live on the Apple store and Google store and make sure everything works perfectly on living.
For Ios Development we use the best available development technique in Apple technology that includes Swift, Xcode, Objective C, and supporting tools including UIkit framework, Media framework that help to develop detail oriented iPhone applications. Applying mobile phone functionalities like In-App Purchase, iBeacon, NFC, mCRM solutions, POS systems, organizer, GPS etc.
For Android Development we work with the latest technologies including Android 8.0 Oreo and the latest technology tools that include Android SDK, Android Studio, Java, Java/j2ME, C++, SQL Lite, etc.
We create Robust Back-End and Api's for linking your application with database, our team of web developers create high quality back-end system and provide API's to App Developers.
We create different kind of Mobile Applications like :
-Car Wash App Development
-Dating Mobile App Development
-Food Delivery App
-Taxi App Development like UBER
-Business Directory App Development
-Retail Mobile App Development
-Grocery Delivery Application Development
-Local Buy-Sell Marketplace App Development
-Church Mobile Application Development
-Matrimony Mobile App Development
-Photo Editing App Development
-Wedding Planner Mobile App Development
-Ticket Booking App Development
-Fantasy Sports App Development
-Bike Sharing App Development
-Car Sharing App Development
-eCommerce App Development
-WooCommerce App Development
-Home Decor and Furniture Shopping App
-Cooking Food Recipe Mobile App
-Comics Reader Mobile App
-Weather Forecast and Alert Mobile App
-Language Learning Mobile App
-News and Newspaper App Development
-Motorbike Rental App Development
-Car Rental App Development
-City Navigation App Development
-Celebrity App Development
-Membership/Subscription based App Development
-Car Garage App Development
There are 3 types of apps:
1. Native apps
-iOS on Objective-C or Swift
-Android on Java
-Windows Phone on Net
2. Hybrid apps for all cross platforms which includes Xamarin, React Native, Ionic, Angular Mobile Sencha Touch, Flutter, etc.
3. Web apps is responsive versions of any website to work on any mobile device, it is called Web View as well.
We provide you the best of App freelance talent in India/USA/UK. We provide developers for a wide range of projects. Our developers are quick, and always very responsive in communication. We always focus on the quality of work from our developers as well as our team leaders and Project Managers.
You can find our representative in India/USA/UK, we are always available with a better communication strategy to understand your business idea and implement it with Mobile App Development standards and provide you best App developer to full fill all your Mobile App development needs.
We provide freelance Mobile App Developer, Designer as well based on monthly, hourly or fixed prices. We provide end to end solution with any of Mobile App related task, our team is mix of experienced and young talent, who have skills, speed and logic's to implement with a project.
Why hire us?
Hire Top App Developers from a team of experts in India/USA/UK
Proper Communication System and communication skills
Our App Experts are highly skilled and experienced
Streamlined App Development Process and Methodology
Testing & QA control for high Performance
Best cost in market and value of deadline
Flexible with Time Zone
Complete Back-Up and restore availability
Stand-alone Knowledge of Android & IOS App Framework
A complete team of Graphic Designers
Fully Responsive pixel perfect design
Post work support
Industries we work for.
Hire Mobile App Developers to build Mobile App for any industries Worldwide, we have worked for different kinds of industries over the time. our team of Mobile App Developers are well experienced to understand every industry and business needs and requirements
-Games
-Business
-Education
-Life-style
-Travel
-Entertainment
-Utilities
-Book
-Health & Fitness
-Food & Drink
Hire Mobile App Developers at Next Big Technology will end your search for your Mobile App Developer project requirements for both Ios App Development and Android App Development, please test our skills and professionalism with any kind of Mobile App Developer task.
Hire Mobile App Developer on a monthly, weekly, or hourly basis at Next Big Technology, Hire Mobile App Developers to get all your apps requirements done.
For any requirements in Mobile App Development please Connect with us. Being a Top Custom Mobile App Development Company & Services provider we are familiar with each part of App Design and Development.