How the app will become successful?
You are probably already aware of the rise of the mobile application business and its importance in today's world. Beyond social networks, apps are here to stay and have changed marketing, communication, studies, work, entertainment, shopping, sales, and life in general.
The creation of an application must be framed in a careful planning process according to the idea you want to develop, the audience you want to target, and the reach you hope to achieve. It should not be understood as a trend that leaves success to chance. Well managed, it is a super powerful tool that can propel your success to infinity and beyond.
And it is that the use of the internet modified people's day-to-day lives, and they increasingly need to be more connected. Today there are applications for practically everything, and millions of apps are created and downloaded daily, but not all survive. Here we tell you what makes an application successful.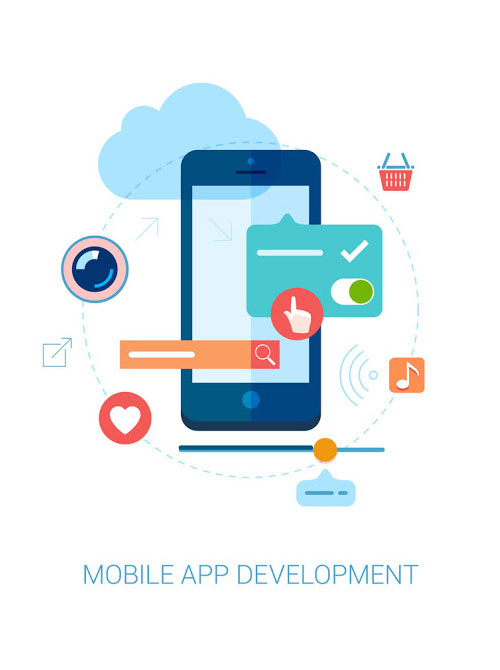 It helps in solving a problem
The purpose of an application is to solve a problem and respond to a specific need. An application is a project-oriented to serve, where you must take into account your user and not base it only on your vision. This is a typical mistake that business owners make without realizing it. You have to think about the consumer and adapt your ideas to their real needs. Being clear about whom you are as a company, what you have to offer your audience, and what their needs are is vital. A market study will allow you to diagnose these needs and create strategies to satisfy them in a timely manner.
Also Read : Important Factors to Follow While Doing Mobile App Development
– It is practical and specialized:
To be successful, an application must fulfill a function and do it very well. You must focus on offering what you do best and solving the most urgent needs of your users. Once you are positioned with your market, you can add functions that complement your strength and generate an increasingly optimal experience for the consumer to turn to you and prefer you over the competition.
3.-It has an attractive and structured design
An attractive design that condenses the DNA of your business can make a difference. Users are attracted to practical, simple apps with well-distributed and well-presented content. Today, the emphasis is on the design of the user interface of an application, as it plays a crucial role in achieving success. However, the design not only covers the style but also vital technical aspects that can be omitted if you do not have qualified advice.
Developing an application requires that you take into account aspects, such as whether the application is native or hybrid, the operating systems to be used, the compatibility with mobile devices where it will be available and their performance characteristics, the design standards required by the platforms of application development, among others
Also Read : 10 UX Tips For Designing Better Apps
4.-the user experience is fast and high performance.
An application is successful not because of the number of downloads it reports, but because of the good performance and positive experience that potential users and customers have. With fast, we mean that the user accesses without problems, navigates optimally, quickly becomes familiar with the tools, and effectively responds to their requirements.
Also Read : Tips On Building Great User Experience For Your App
Thanks for reading it.