Professional sports are a solid and reliable way to make a living. All kinds of sports fans come here, from those who like baseball and football to those who want cricket and rugby. These users would get a lot out of a sports app that lets them keep up with their favorite teams, play games, and stay in their famous sports world in other ways.
There are a lot of sports apps on both Google Play and the App Store. When making a sports app, one must consider who it is for. Before you start making a sports app, finding out what users want can save you a lot of time and effort.
How big the sports app business is and other information
Today, mobile devices are more popular than TVs when watching popular sports events. This is making many sports organizations want to start making their apps. In addition, it makes it possible for people to watch media on their mobile devices anywhere at any time.
The app is not just for people who like sports. Apps like these make it easy for coaches, event organizers, and parents to stay in touch with their traveling teams and athletes.
1. Software that lets mobile devices be used to play fantasy sports
A lot of people all over the world are getting these apps and using them. Users of this program can put together "virtual teams" made up of real athletes and play against each other based on how those "virtual teams" did in actual games.
Most people who use these apps go through the same steps: they choose a partner, sign up, log in, and verify their identity with an OTP before they can play the game they chose. The idea behind these apps is to let sports fans compete against each other digitally and form teams.
They'll feel like they're making a difference in the game they choose. Because of this, so many people worldwide download and use these apps.
We made a fantasy cricket game for one of our clients. With this program, cricket managers can put together their teams from real players, play in open tournaments against other managers worldwide, and track the action in real time.
Also read : 73 Revenue-Generating Mobile App Ideas for Your Business in 2022
2. There are now apps that make buying tickets to sports events easier.
What you can learn from an app that sells tickets to sports events. Fans can get a full 3D map of the stadium and see where to buy tickets with this app. In addition, people can use the app to find and reserve the best places to watch their favorite sports.
For a small fee, you can get access to more features in the app, like being able to buy drinks without getting up from your seat. In addition, people who use your app should be able to get push notifications about upcoming sports events.
3. There are mobile gambling apps
Even though most people would rather watch sports and relax, putting their money on the line seems to get their attention. Several countries have passed laws that make sports betting legal and encourage it. Using a bookmaker at a betting exchange is one way to gamble, but it's not the only way.
Today's sports betting apps use all kinds of economies, internal currencies, and even Bitcoin.
4. A Guide to What Physical Activity and Sports Can Do for You
Athletes are starting to see how important it is to train their bodies with fitness apps for their sport. So, you could make a program that uses different wearable sensors to track the user's health data.
A sports and fitness app can't be beneficial if it doesn't have a calendar, a map, tracking, video instructions, calorie counters, and data.
5. Sports-reporting apps
Another great idea for a helpful tool that can help your business do better. There is now a service where anyone can make their sports-related app.
A sports news app that gives real-time updates on games can cover tennis, football, cricket, and other major sports. In addition, people can use it to find out about new sports news as it happens.
6. Live-streaming apps are becoming more popular.
Live streaming is available on many sports news apps; a few are even made for it. People who use these apps can watch their favorite sports leagues and teams practice, play games, or post video blogs. Because so many people use these apps to manage live streaming content, they could make a lot of money.
Adding live chat to an app is a common way to get more people to use it. This feature makes it easier for spectators and athletes to talk to each other. Most apps have built-in features like live HD video streaming, Chromecast support, channel browsing, filtering, and more.
7. Apps for selling sports equipment and supplies
Every athlete should know where to get the best sports nutrition supplements, gear, clothes, and other necessary things. These apps need e-commerce website features like a search bar, filtering options, product pages with images and descriptions, catalogs, a payment gateway, a shopping cart, and user reviews.

8. There are sports stars' apps that you can download.
These apps are great for getting in touch with famous people. It's become common for famous people to put out apps, talk to their fans, and show what they do every day in this way.
In celebrity sports apps, you can find out about the athletes' upcoming appearances, track records, and anything else they want to share with their fans.
9. Software for People Who Teach Physical Activities
Coaches can use apps for many things, like keeping track of their players' schedules and diets, doing new training modules, and more. In addition, coaches need to look at short video clips of their players in action so they can judge how well they are doing and see where they need to improve.
You can add one-on-one coaching to the software to make your workouts and practice sessions more specific to your needs.
Also read : 62 Best Mobile Web App Ideas In 2022 To Generate Revenue For Your Business
10. Applications for booking sports facilities
These apps could benefit basketball courts, fitness centers, roller rinks, tennis courts, stadiums, and swimming pools. You can say what kind of facility it is and when it's open, like a court, pool, gym, or stadium so that people can plan their activities around it.
For example, people who use an app for a basketball facility could look up information about basketball coaches and trainers and schedule practice times for their teams. Using an app to book a sports facility gives you the added benefit of being able to pay through the app.
Conclusion
Businesses today like to be run entirely online or through a mobile app. Creating a sports app for mobile devices seems like it could be an excellent way to make money. To start a business and make a sports app, you don't have to be an athlete.
You can use the above sports industry trends to give your users a great sports and gaming experience. Also, any company can learn from the examples given above to make a better sports app for its customers and offer a higher level of service. These ideas can also help with software development that has already been done.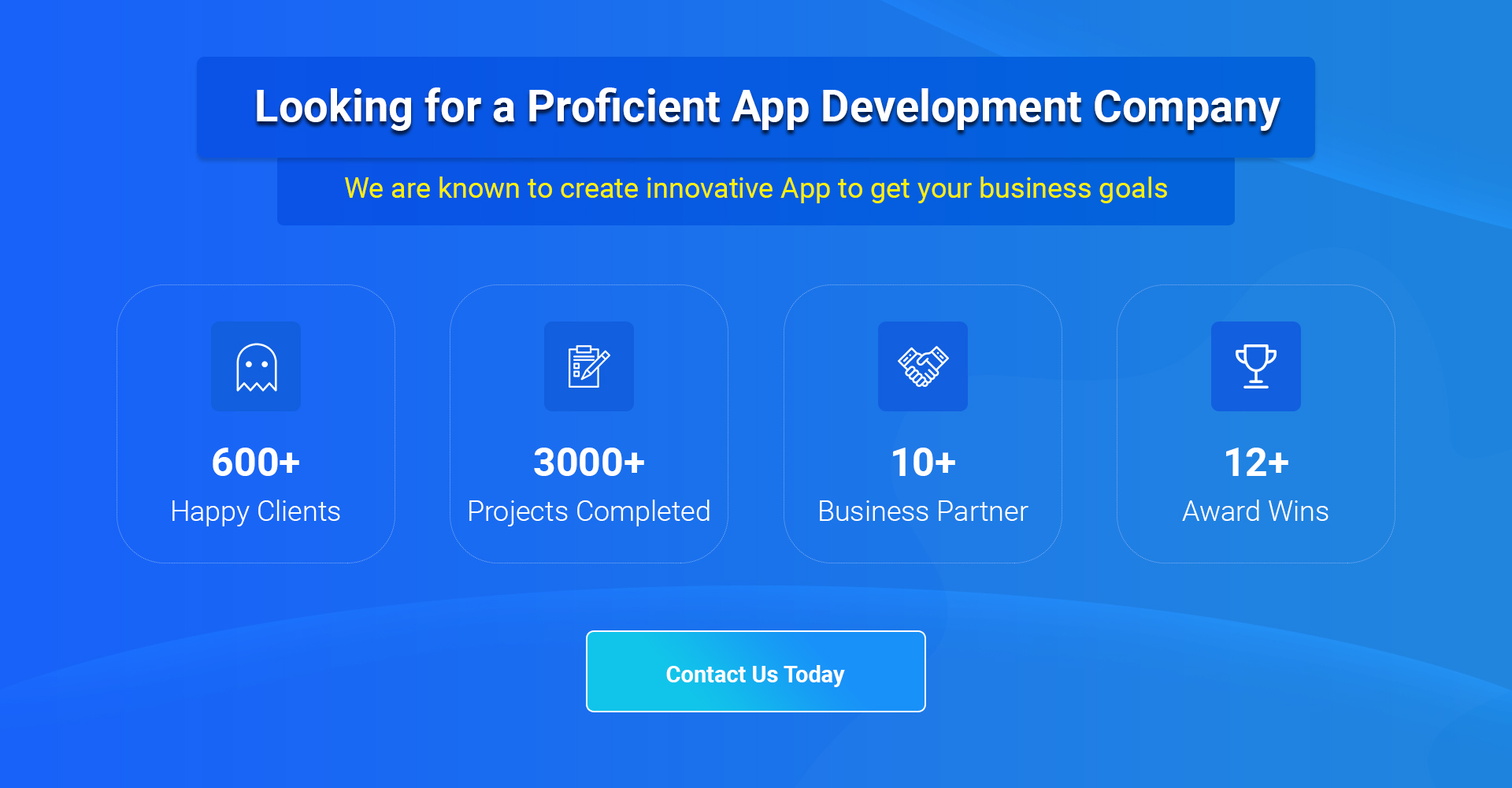 Thanks for reading our post "Top 10 Mobile App Ideas and Latest Trends for Sports Industry", please connect with us for any further inquiry. We are Next Big Technology, a leading web & Mobile Application Development Company. We build high-quality applications to full fill all your business needs