Introduction
In our quest to provide the best care for our furry friends, the integration of cutting-edge technology has become a game-changer. Among the array of functionalities offered by pet care apps, advanced health monitoring stands out as a pivotal tool in ensuring the well-being of our beloved companions.
Real-time Health Tracking:
Health monitoring features in pet care apps have evolved significantly. They now offer real-time tracking of vital health indicators. From tracking daily activity levels, heart rate, and sleep patterns to monitoring calorie intake and weight fluctuations, these apps offer a comprehensive overview of a pet's health.
Early Detection and Prevention:
The significance of early detection in maintaining a pet's health cannot be overstated. These apps utilize algorithms and data analytics to detect anomalies or deviations from normal patterns. This proactive approach enables pet owners to identify potential health issues early on, allowing for timely intervention and prevention of more serious conditions.
Integration of Wearable Technology:
The integration of wearable tech, such as smart collars or tags, has revolutionized health monitoring for pets. These devices sync seamlessly with mobile apps, providing real-time data on a pet's location, activity levels, and even environmental factors like temperature and humidity, ensuring a holistic view of their well-being.
Health Insights and Personalized Recommendations:
Health monitoring apps for pets not only collect data but also interpret it, providing valuable insights and personalized recommendations. They generate health reports, suggest tailored exercise routines, and offer nutritional advice based on the pet's specific needs, age, breed, and health history.
Seamless Veterinary Communication:
Another invaluable aspect of these apps is their ability to facilitate communication with veterinarians. Users can share health data directly with their vets, enabling remote consultations and advice. This direct line of communication fosters a collaborative approach to pet care between pet owners and healthcare professionals.
The Future of Pet Health Monitoring:
Advancements in technology continue to shape the landscape of pet care. The future holds promises of even more sophisticated health monitoring tools. AI and machine learning algorithms will refine predictive analytics, offering increasingly accurate health forecasts for pets, thus enabling proactive care.
Nutritional Guidance and Meal Planning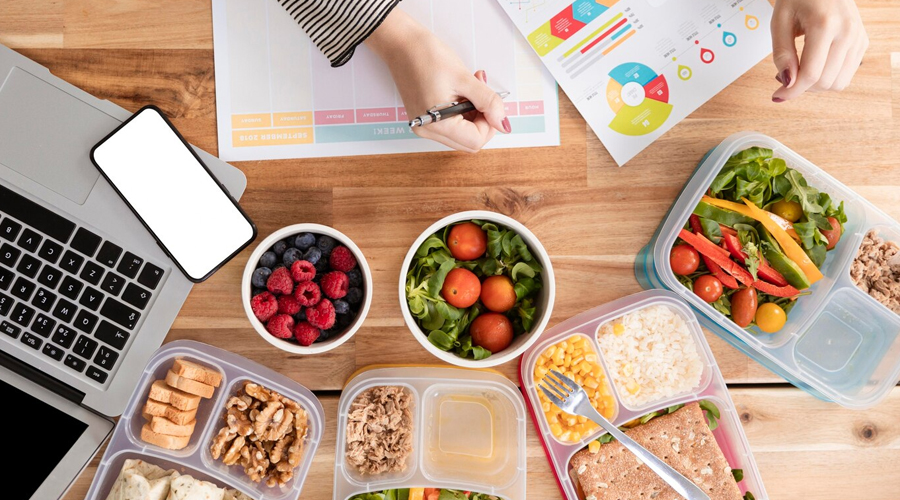 In the realm of pet care, ensuring optimal nutrition for our furry friends is crucial for their overall health and well-being. With the emergence of innovative mobile applications, pet owners now have access to sophisticated tools and guidance for providing tailored nutritional support. These apps not only simplify meal planning but also offer insightful nutritional guidance, empowering pet owners to make informed choices for their beloved companions.
Understanding Nutritional Needs:
Just like humans, pets require a balanced diet to thrive. Pet care apps equipped with nutritional guidance delve into the specifics of various pet breeds, ages, and health conditions. They offer comprehensive insights into the essential nutrients, portion sizes, and dietary requirements crucial for maintaining a pet's health.
Personalized Meal Plans:
These apps go beyond generic recommendations, providing personalized meal plans based on a pet's specific requirements. By considering factors like breed, weight, age, and health conditions, they generate customized feeding schedules and diet recommendations tailored to the individual needs of each pet.
Ingredient Analysis and Recommendations:
Nutritional guidance apps often feature ingredient analysis tools, allowing pet owners to scrutinize the ingredients in commercial pet foods. They offer recommendations on selecting or even preparing homemade meals with wholesome ingredients suitable for a pet's dietary needs.
Monitoring and Feedback:
Some advanced apps incorporate tracking functionalities, enabling users to log their pet's meals and monitor their nutritional intake. They may also provide feedback on the nutritional adequacy of the meals, ensuring that pets receive a well-rounded diet.
Educational Resources:
Pet care apps focused on nutrition often include educational resources, such as articles, videos, and expert advice from veterinarians and nutritionists. These resources empower pet owners with knowledge about interpreting pet food labels, understanding dietary requirements, and recognizing signs of nutritional deficiencies.
Future Innovations in Nutritional Guidance:
The future of pet care apps in nutritional guidance looks promising. Advancements in technology, such as AI-driven meal planners and real-time nutritional analysis of pet foods, will continue to enhance the precision and accessibility of nutritional advice for pets.
Lost and Found Pet Locator
Losing a pet can be a heart-wrenching experience. In these moments, technology has emerged as a beacon of hope, providing innovative solutions through mobile applications dedicated to reuniting lost pets with their worried owners. Lost and found pet locator apps have become indispensable tools, offering comfort and reassurance to pet owners worldwide.
Empowering Pet Owners: The fear of losing a pet is a universal concern for pet owners. Lost and found pet locator apps empower owners by providing a centralized platform to report a lost pet, offering a ray of hope in the distressing situation. These apps serve as a lifeline, facilitating swift communication and collaboration within communities.
Features of Lost and Found Pet Locator Apps:
Real-time Tracking: These apps utilize GPS technology to track and pinpoint the last known location of a lost pet, aiding in the search efforts.
Digital ID Profiles: Owners can create comprehensive digital profiles of their pets, including photos, medical history, and distinctive markings, simplifying identification.
Community Engagement: Apps foster a sense of community by allowing users to alert nearby pet owners of a lost pet, creating a network of support and assistance.
Notification Systems: Instant alerts and notifications are sent to local shelters, veterinarians, and other app users in the vicinity of the lost pet.
How Lost and Found Pet Locator Apps Work: Upon realizing a pet is missing, the owner can swiftly activate the app, marking the pet as lost. The app then triggers notifications to nearby users and relevant organizations. Simultaneously, users encountering a lost pet can use the app to scan for any nearby reported lost pets, aiding in identification and facilitating a reunion.
Success Stories and Community Support: Countless heartwarming stories circulate within these apps' communities, where lost pets are reunited with their families due to the collaborative efforts of users. These platforms not only serve as technological innovations but also foster a sense of solidarity among pet owners, demonstrating the power of community support.
Future Innovations: The future of lost and found pet locator apps holds promise for further advancements. Integration with smart devices, such as pet trackers and smart collars, will enhance real-time tracking capabilities. Additionally, advancements in AI may facilitate quicker and more accurate identification processes.
Training and Behavioral Support