People are spending more time on their mobile phones than ever and not browsing the web on browser at that. More and more users are downloading apps from App Store or Play Store to check out blogs, find new friends, connect with them, share their achievements and photographs, learn new things and do much more.
Developing and launching a mobile app is not so hard these days, but to make it stand out so that your users really love it and use it for their needs, and not the competitors', requires you to make considerable strategic, design, functionality, and technical decisions. Mobile apps use web services to provide real-time data and dynamic services to their users.
Mobile apps have to evolve with their device and make use of all the hardware functions that they have to offer. The requirements of the end-users are the top consideration that a mobile app development company has to have, there are a few other important ones to consider when building an app.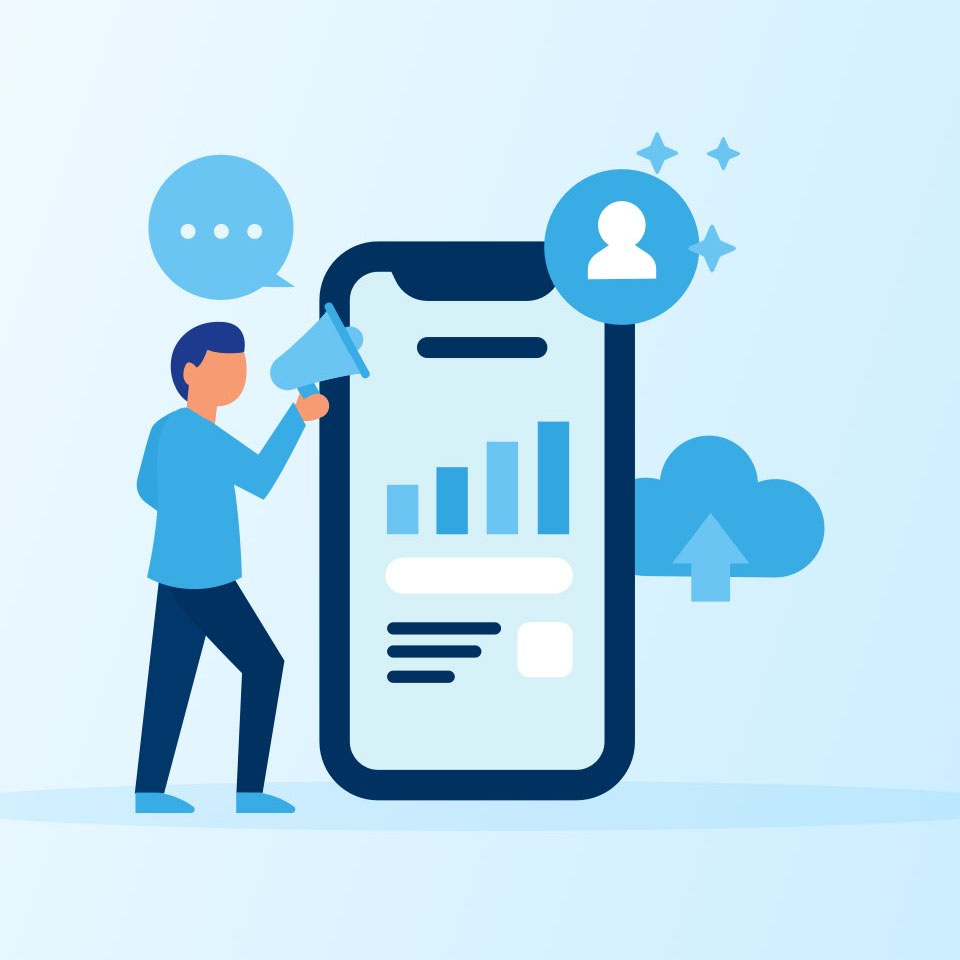 Market Ground Research
To make something being loved and needed by people, you first must know what they love and what they need. Market research and consumer survey provide deep insights into what consumers and users need and desire from their mobile apps and what they miss out on in current mobile apps. They also reveal what kind of mobile applications are currently in trend and for how long they are going to remain so. Also, go through user reviews for popular mobile apps to gauge the disappointments, interests, preferences, and pain areas of your target audience.
User Friendliness
You may have created the best mobile app as far as functionality and features are concerned, but if it is not user-friendly then it is going to go bust. The apps must include consistent icons, fonts, buttons, etc., placed at appropriate places to allow users to take action and engage with the app. Your app has to meet user expectations with a responsive design for working on all sorts of devices.
Target Audience
Always remember that you are serving your clients to help them engage their target audience and generate good business. This you can do by being innovative and creative when you develop mobile apps for them. The geography, age group, education levels, socio-economic standing, gender, and other such actors will affect the design elements and functionality of the app. The user base will be decisive in the success or failure of your mobile application, so it is imperative to identify the right set of audiences. Your app should really solve a problem for the target audience and for that you must build personas to visualize their needs.
Select the Platform
The two most popular mobile OS are iOS from Apple and Android from Google, and they cover 24.8% and 74.5% of the market share for mobile devices globally, including smartphones, tablets, smart TVs, etc. When you plan to develop a mobile app then platform matters the most technically. Your target audience, their income levels, and geographies decide what kind of devices they might have, and finally yours too. If you want your app to be available on devices like smart TVs then their platforms matter too. You may not be able to develop a mobile app to fulfill all the above requirements and that is where you'll have to make a trade-off.
Also Read: What are the Technology advancements in mobile app development?
Native or Hybrid or Both
Mobile apps can be developed in their native language or using hybrid technology. Native applications are built with a particular mobile operating system in mind using its specific tools and programming language. On the other hand, hybrid applications are basically web applications developed using HTML5, CSS, and JavaScript, all wrapped in a native container – but they can run on any mobile platform and device. Both native and hybrid apps have their pros and cons and you need to weigh them carefully. Native apps are costlier to build and consume too much time but give a better UI/UX. Hybrid apps are economical and faster to develop, but unable to exploit the full powers of the devices' hardware.
Also Read: What is the Cost to Develop a Hybrid vs. Native Mobile App?
6.Data Analytics
Data Analytics provides the intelligence to your mobile applications need to keep your users engaged and hooked to the app. Data Analytics will help you make sense of deep insights about users' preferences, their needs, desires, wants, associations they make, and goals they wish to achieve. The analytics can also help improve user experience by suggesting the use of a different set of tools or designs or improve the security and efficiency of the app.
User Interface and User Experience
UI/UX is the single biggest reason to make a difference to the success or failure of mobile applications. If you fail, then your app is going to be a sure failure. A great mobile application will always keep the UI elegant yet simple, and UX is what your users would get from your app. Poor UI design can turn off your users and they might just make uninstall the app. A great UI/UX design will – have no unnecessary elements, have a seamless flow of information, minimize user input, and have a limited number of notifications.
Thanks for reading it.