HTML5 is the latest enhanced version of HTML. The HTML5 App Development Company framework is equipped with fast, advanced, and robust approaches to Mobile Application and Web Development. The new HTML5 framework offers dynamic options compared to native app development. It integrates advanced capability with modern multimedia features like video streamlines, enhanced clear audio, superior graphics data, and consistent technical support.
HTML5's integrated app development with CSS or JavaScript enhances performance capability like a hybrid app option.
As the cross-platform and hybrid apps are gaining more ground and prominence and acceptance with apps developers, HTML5 comes as a sound endorsement of this change in app development dynamics today. Here are the reasons why:

HTML5 App Development Company Phenomenal Features
No doubt apps development and other web properties are defined and recalled for what they can do. These are some of the unique and phenomenal HTML5 app development services resources.
Semantics: lets developers describe precisely what the content format is styled like. This is extremely important with end-users.
Connectivity: permits communication with the server in new and innovative ways. Definitive and precise connectivity options. Offline and Storage: webpages can store data on the client-side locally and operate offline more efficiently. This means unlimited access to data at any time, anywhere. Multimedia: video and audio making is high-end with open source resources which adds new dimensions in adapting video data.
2D/3D Graphics and Effects: it accepts a diverse range of presentation options. Graphics are illustrative and demonstrative. Performance and Integration: it provides high-speed optimization and better use of computer hardware. Device Access: ensure optimum usage and access to input and output devices.
Styling: it lets authors write technically superior and advanced themes. Unique themes are definitive as they add a deeper level to templates and presentations.

Functional Uses of HTML5 App Development Services
1. Offer higher semantic elements and multimedia functions.
2. Helps streamline app deployment across multiple platforms with cross-platform ability and adaption.
3. Cost-effective as it reduces cost and complex issues of short and long-term app use.
4. Gives 'write once and run anywhere' else with easy adaptability.
5. As a platform-agnostic framework, combining HTML5 with native apps creates a unique hybrid mobile app framework that enhances performance, capability, and mobile responsiveness.
6. It's innovative, robust, and scalable with uniquely crafted new-age apps, rich features, functions, usable for every client's needs.
7. Custom and purpose-built with full features added to all detail imaginable having superior finesse. Clients' needs and adaptation are vital to suit customization objectives.
8. Compatible across a wide range of multiple devices. This pushes adaptability to the next level with seamless integration capability.
9. Developed with the latest app tools and techniques like multimedia (video & audio), graphics (canvas & SVG), applications (local data storage, file access, SQL database), elements/forms, CSS3 help deliver the seamless and super high-quality user experience.
Also Read: Effortless & Dynamic Conversion of HTML to WordPress
Why HTML5 App Development Framework for Multimedia Projects
Combining functionality, adaptability and flawless open-source rationalization HTML5 delivers up-end features and user experience: These are some innovative reasons why the framework is ideal and precise for multimedia projects:
1. Path-breaking new dimension features like new multimedia functions supporting high-end audio and video function and control.
2. Hyper-feel of new graphics elements that include vector graphics and tags.
3. Superior enriched semantic content presented in unique ways.
4. Drag and Drop- users can grab objects and drag them for dropping in new locations.
5. Geo-location services i.e. it helps in placing the geographical location of clients.
6. Web storage facility gives web app protocols to store data on the web browser.
7. Adapts and deploys SQL database to store data offline.
8. Ease of drawing varied objects and shapes such as triangles, rectangles, circles, etc.
9. Dynamic capability to handle incorrect syntax.
10. Faster and easier declaration
11. Simplified character encoding makes command protocols easy.
HTML5 App Development Company Integrated Services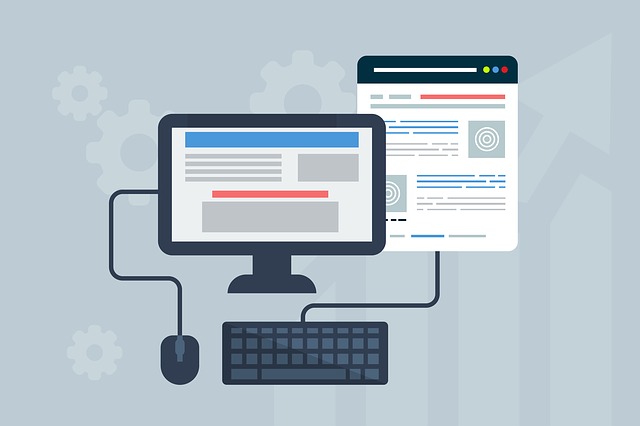 With HTML app development services, there is a range of integrated solutions that make it a great value proposition for all clients. These include among others:
1. Application Development
2. User Interface Design and Prototyping
3. Mobile App Development
4. Plugin Development
5. Game development 6. Website Development
7. Custom Migration Services
8. Application Maintenance and Tuning
9. Quality Assurance and Testing of Applications
10. Significant time and effort reduction time getting to market
11. Easy Discover Ability
12. Less maintenance and easy app upgrade HTML5
App Development Services Superior User-Friendly Elements Include
Hyper Audio and Video Support: the multimedia applications in voice and video are high-end with higher clarity features.
Supports Multilingual Operation and Accessibility: with enhanced multi-language capability there is added advantage of wider scope application.
Offline Caching: this simply using the app even when offline or with disruption in the internet connectivity. Importantly, all major web browsers support HTML5 app cache like Chrome, Firefox, Safari, Internet Explorer 10. Mobile-Friendly Responsive Design: in the age of responsive and dynamic website design it is vital to have a great interface that accords a unique user experience.
Reliable and Smart Storage: videos may require extensive size for storage and that is why extended storage ensures flawless performance even at high demanding tasks and uses.
Video data usually takes lots of disk space and requires higher storage capacity.
Clean Code: perfection in code generation is a plus point for seamless and precise working app commands. This means there is no ambiguity in the coding elements.
Geolocation API Function: allows app sharing of precise bearing and location to favorite websites with permission for access. It is also helpful in choosing the most relevant information or data to share like weather or traffic updates.
Quality Better Interactions: when a user interface is appealing and user-friendly it is a sure source of better and repeat quality interactions for future app engagement.
HTML5 app development services utilize online resources, audio and video files are easily accessible which is an added advantage. Moreover, JavaScript codes are elegant, simple, and easy to read. HTML5 allows and enables perfect and secure local storage options for clients.