Offshore development is rapidly growing and it is becoming one of the global trends in the software development field. Almost every business around the globe is looking for reliable offshore development centers. If you are looking for a similar thing then you are in the right place. We have gathered complete details and information regarding the setting up of offshore development centers.
Before we proceed further you need to know the first thing about offshore development center is that a dedicated development team will be available in the remote location. So basically, the location where the team of developers will work is called the offshore development center. It is much like hiring any dedicated team of developers in some other country.
Offshore Development Center – Introduction:
Any physical office which is dedicated to offering software development services for organizations and enterprises is mentioned as an offshore development center. The entire team includes copywriters, developers, designers, testers, UI/UX specialists, project managers, etc. Every offshore development center is one of the most reliable and common business models for offering development services to startups and large corporations.
They are also involved in various other operations which include migration, maintenance, testing, project planning, and various other IT-related services. This will enable the business to have a complete concentration on the core capabilities rather than being involved in IT-related services. With the help of offshore development, we can easily get the complete usage of resources with the proper technology.
One of the major advantages of having an offshore development stack the company will be equipped with highly skilled and experienced specialists as they will adhere to safety standards and international quality. Offshore development center offers low-cost resources, which will eliminate the need for investing in training sessions for the employees. This will ensure to eliminate the chance of investing in training sessions to make the employees perform similar tasks.
Also read : Best Tips to find The Right Offshore Development Team for your Project
Major Reasons to Set Up Offshore Development Center in India:
If you are looking for setting up an offshore development center then India is top of the list. There are several reasons to select India as your offshore development center location which we have discussed in detail below.
India is much affordable to have the preferred location for setting up an offshore development center due to the low cost of living. This is one of the major advantages as there is no need to spend a large chunk of money for bearing expenses and paying salaries.
Expertise in multiple technologies:
Every designer, developers, testing engineers, and various other professionals available in India are completely well aware of the back-end and front-end databases. Apart from that, they are having complete expertise in the usage of top programming languages, testing tools, and designing tools which will be much important in usage for developing mobile apps and software's. India is happening to maintain a high standard of expertise at skilled professionals compared to other parts of the world.
Access to talented professionals:
In India, you can always find skilled and qualified software developers with less effort. Most importantly the IT hubs in Bangalore are continuously producing talented IT professionals compared to any other part of the country or the world. This is one of the major reasons for selecting India as an offshore development center.
Every Indian offshore development center service provider will give you complete freedom to set up your office according to your requirements without any restrictions. We can clearly say that you will have complete control, authority, and access over every element and resource. You can easily arrange all the resources according to your requirements for setting up your offshore development company.
Guide to Establish Offshore Software Development Center in India:
Follow these guidelines for establishing an offshore software development center in India. We have provided all the important details which need to be understood before you get started with your offshore software development center.
Set up the clear vision of the product:
It is recommended to list down every product idea and software requirement which is much needed for setting up a virtual office. The virtual office is the major productivity tool for your offshore development company. Once you are having the detailed layout of the product planning then you are simply moving in the right direction with your offshore development center. It is important to use various advanced tools for preparing the requirements which are much needed for the development services. There are various tools available in the market which will help you to understand and offer the best development services to the clients.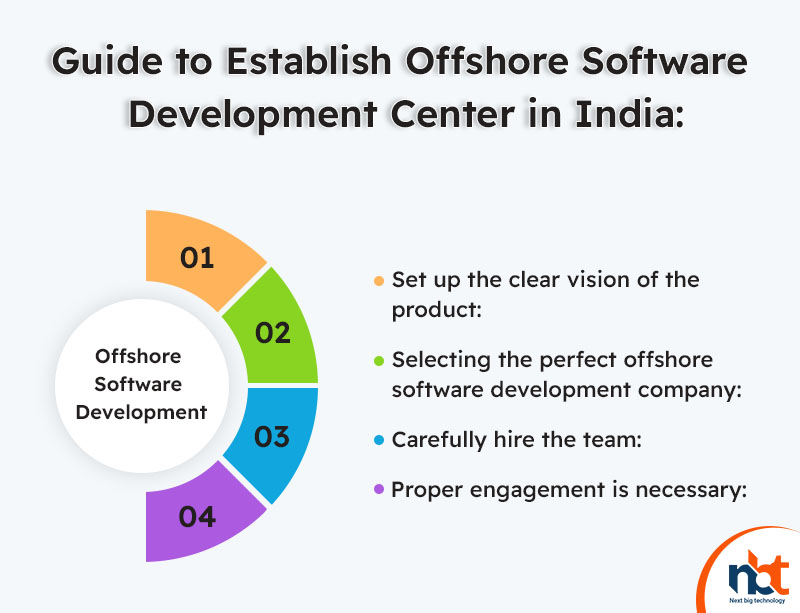 Selecting the perfect offshore software development company:
After you are ready with all the project requirements it is mandatory to select a partner for the project development process. It is recommended to research various companies that are offering the best offshore product development services. This is much required to have good value for money in the long run.
Also, make sure that the company you are selecting is having the proper skill and experience for setting up an offshore development center. The offshore development company must completely understand the requirements by offering you the proper resources to make the reality out of the software development idea.
Also read : Reasons to Outsource Your App Development to Offshore or Local Company
Once you have selected the offshore development company, they will provide you with all the resumes of the experienced professionals who are better for your project requirement. It is recommended to go through the resume to schedule an interview and get to know about their talents and skills.
Proper engagement is necessary:
After completing the setup of the offshore development center it is important to keep in touch with the service provider. It is mandatory to communicate on regular basis on every project development with the team which will ensure them with proper support. Engagement is much important along with the communication to have the proper progress report of the project. It is important to organize meetings on weekly basis via video conference to have a proper understanding of the progress in the projects.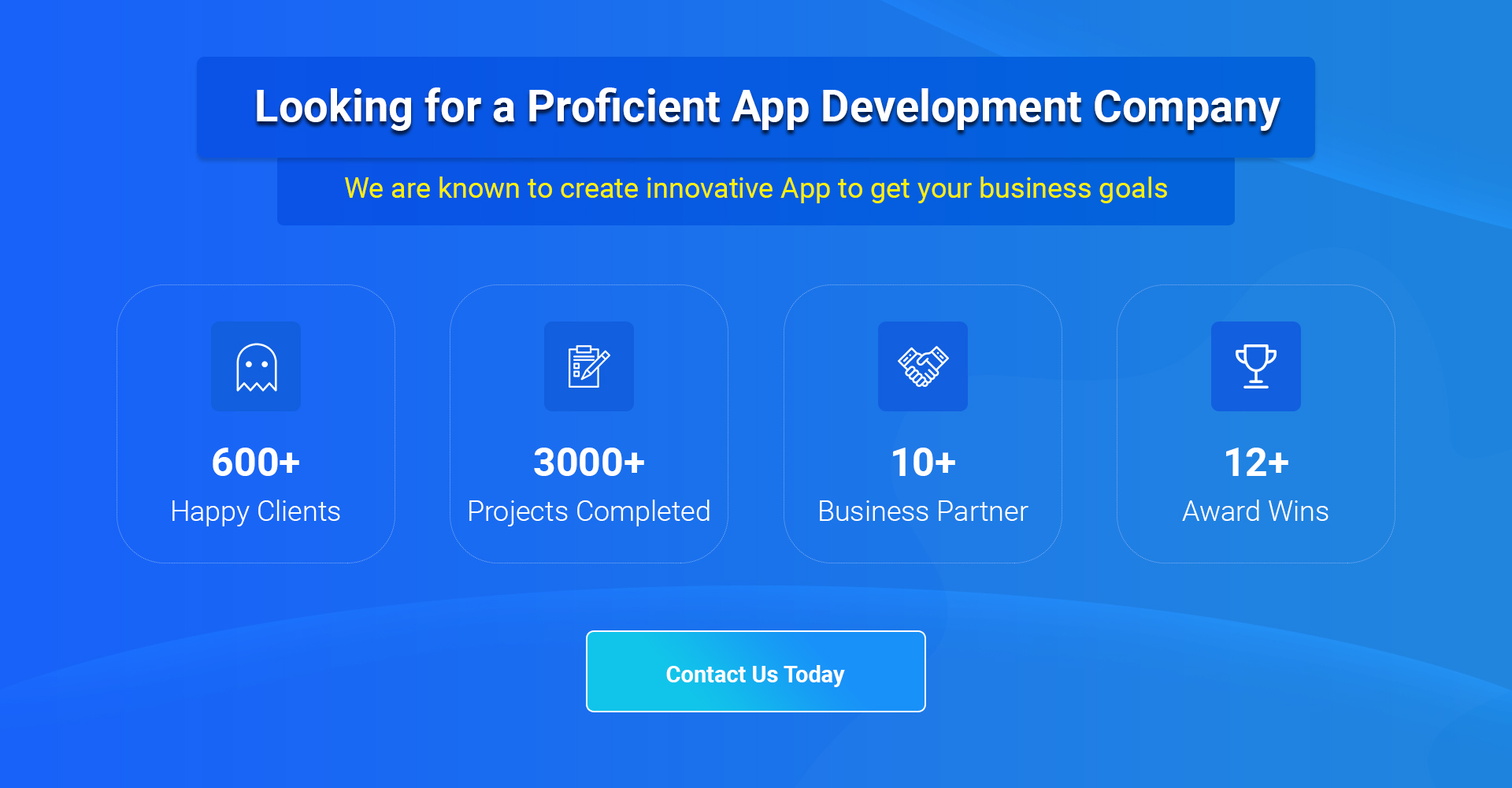 Thanks for reading our post "How to Set up an Offshore Development Center in India? and how they Help Your Business", please connect with us for any further inquiry. We are Next Big Technology, a leading web & Mobile Application Development Company. We build high-quality applications to full fill all your business needs.