The digital revolution has had a big impact on our lives in many ways, and investing is just one of them.
When investing in stocks first became popular, people wanted to do it, but it took specialized knowledge, agents, brokers, and other intermediaries. But now, all you need is a smartphone and an app for investing. So yes, even a teenager can manage micro-investments well today.
Micro investing is more popular than ever, and even high school students can join. In addition, millennials are becoming increasingly interested in passive income, so for their birthdays, many grandparents give their grandchildren Apple stock. Of course, all of this is possible because of the requests for money. So, it's easy to understand why these apps are so popular.
Several numbers are used to show how much money a mobile app for investing could make. Some examples:
The number of searches for "investments" on Google has gone up by 115% every year.
Statista predicts that the global e-trading market will grow from $8.7 billion in 2021 to $12.16 billion in 2028, which is a CAGR of 5%.
A recent survey by Bankrate found that 63% of smartphone owners had at least one financial app installed, 17% of which were stand-alone investing apps, and that at least 10% of consumers of all ages had used an online investment tool in the past 12 months.
Also read : How To Create An Online Mobile Banking Application? Cost And Features
There are many benefits to having an app for investing.
By downloading an investment app, you can get up-to-date information about companies traded on the stock market. You can use this app on your phone to keep an eye on the stock market and other ways to invest in the financial sector. Keeping a close eye on the stock market can help you use the free and cheap resources you have to their fullest. Here are some things to consider to help you decide whether or not to make an investment app.
The first and most important reason to make an investment app is that the digital investment market is doing well. As a result, people are increasingly interested in stock trading, portfolio management, and other ways to plan their finances.
Another good thing about making an investment app is that you can target a wide range of markets. Possible future changes include creating a place for new users to learn, adding options for retirement savings, and making gift cards that can be redeemed for cryptocurrencies.
Another thing to consider is how much new investors are willing to pay for a diversified portfolio. Most people don't invest because mutual funds, banks, and trusts charge too many fees. The same kind of work can be done on the Internet for much less. People willing to spend more will now be able to handle margin accounts, work longer hours, and reach their own investment goals, which was impossible before.
How to make an app for your phone that helps you invest.
The number of people who want them and how good they are have made mobile investment apps a must-have for any modern smartphone. However, to stay alive in the increasingly competitive app market, you need a plan for creating a useful and easy-to-use app. Now that you have these five important tips, you don't have to worry about how to make the best mobile investing app.
Plan
Please don't make your app too quickly; take your time and think it over. It's time to start giving your Business some serious thought about where it's going. Is it true that your Business needs software made just for it to run well? Please explain what you expect to happen, including any improvements to efficiency. Is this the best way to grow your company? You need to know how much your organization can handle if something goes wrong.
Make a business plan that will work.
For financial planning, you need to make a model of your Business. How much does your service cost? How much do you want to make from the commission? We'll use Acorn as an example of an online platform for investing money. Users have to pay $1 per year to use their services. However, users can also get something out of the exchange through pockets and suggestions.
Follow all of the rules and laws.
When making a FinTech app, follow all local laws and rules in the places where you plan to do Business. Both the way your business works and regulations and rules (like GDPR) can affect the privacy of your users.
Recognize the need to follow the rules
Before making an investment app, you need to know a lot about the laws and rules in your area.
National regulatory bodies set the rules for the Internet and the financial markets. Privacy of end users, intellectual property, marketing, and keeping money from being laundered are all areas with consistent basic frameworks.
Recruit a competent development crew.
You can find programmers in several ways. Let's go over their features and talk about their pros and cons.
Also read : Mobile Banking & Financial App Development Solutions Revealed
Set up the core application
Contact the software company you agreed to work with and ask them to start making the app. Simply put, it means making a "minimum viable product" (MVP) for the best mobile investment app. You can start adding features when you have a minimum viable product (MVP) for your mobile app. For example, you could invest in next-generation security systems, combine game theory with user experience design, etc.
Try things out and improve.
With a minimum viable product, developers and quality assurance specialists can keep testing and improving the app's work before rolling out all features in priority order. The app is now done, and anyone who wants it can download it.
Make sure that your app gets regular updates and maintenance.
You won't just add new features; you'll also make sure the ones already there are up-to-date. Maintenance can cost anywhere from 20% to 50% of an app's annual budget. This includes updates to support new operating system versions, libraries, and third-party services, among other things.
To avoid security holes, libraries and frameworks should be updated. You should also test your app often for speed and security.
Of course, this is not the only way to make an investment app, especially when making the best mobile investment apps. But on the other hand, this method can be a rock-solid foundation for ensuring that development works well. Moreover, by focusing on the Agile methodology, you can keep systematically working on the development process and solve problems as they arise.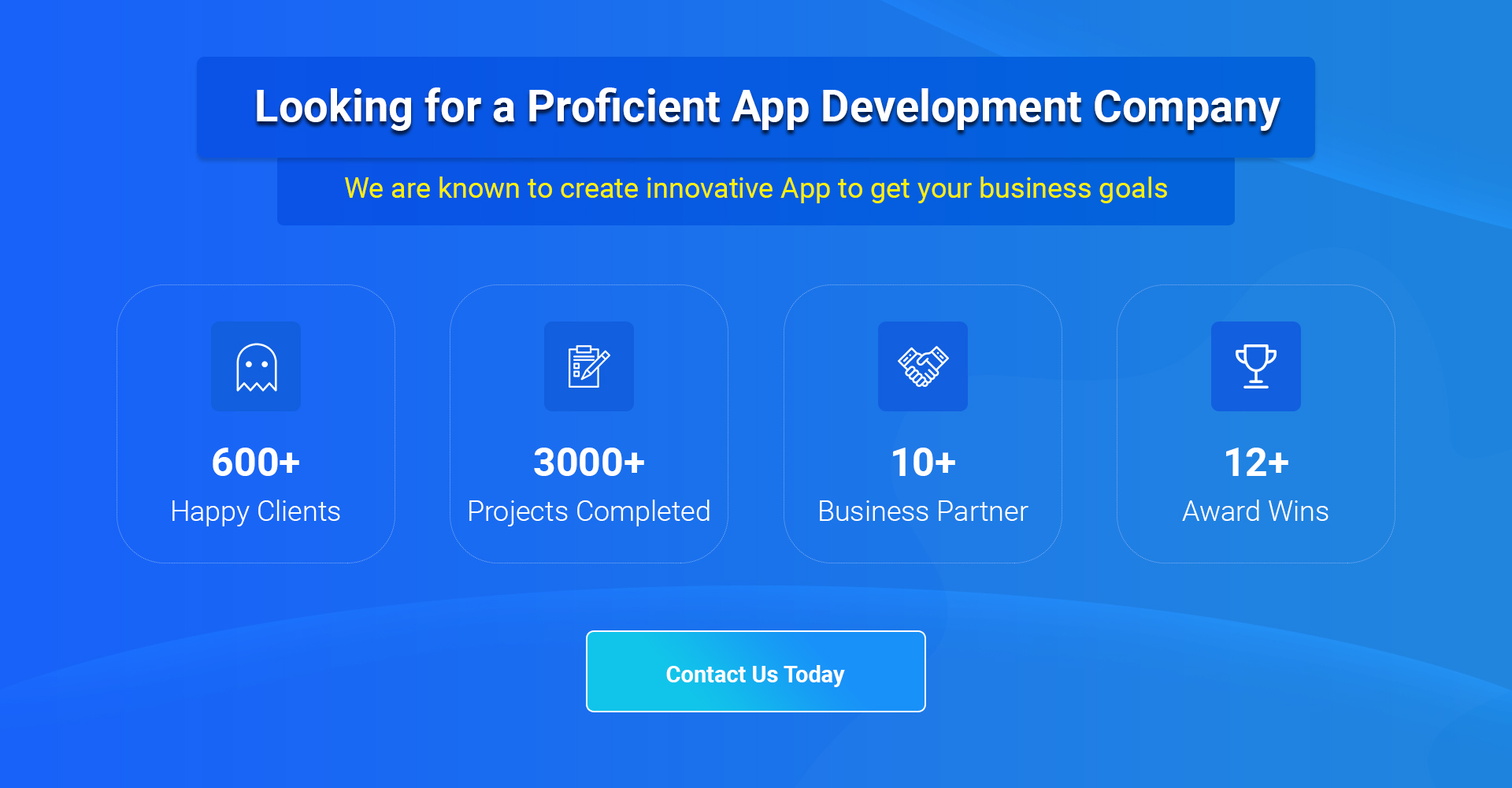 Thanks for reading our post "How to Develop an Investment App Successfully for Your Business?", please connect with us for any further inquiry. We are Next Big Technology, a leading web & Mobile Application Development Company. We build high-quality applications to full fill all your business needs.