TikTok or Likee or Vigo are a kind of app where videos can be shared and much more can be done using the apps.
We all know how much TikTok is liked by the people. TikTok gained immense popularity in a very short span of time because the attributes which were appended in the app are very much impressive.
These social media apps such as TikTok, Likee, or Vigo function based on a similar concept and idea. These apps allow users to share their videos with their friends or family members in a fascinating manner.
If you have interested to build such apps you can contact the best mobile app development company to assist you with your requirements.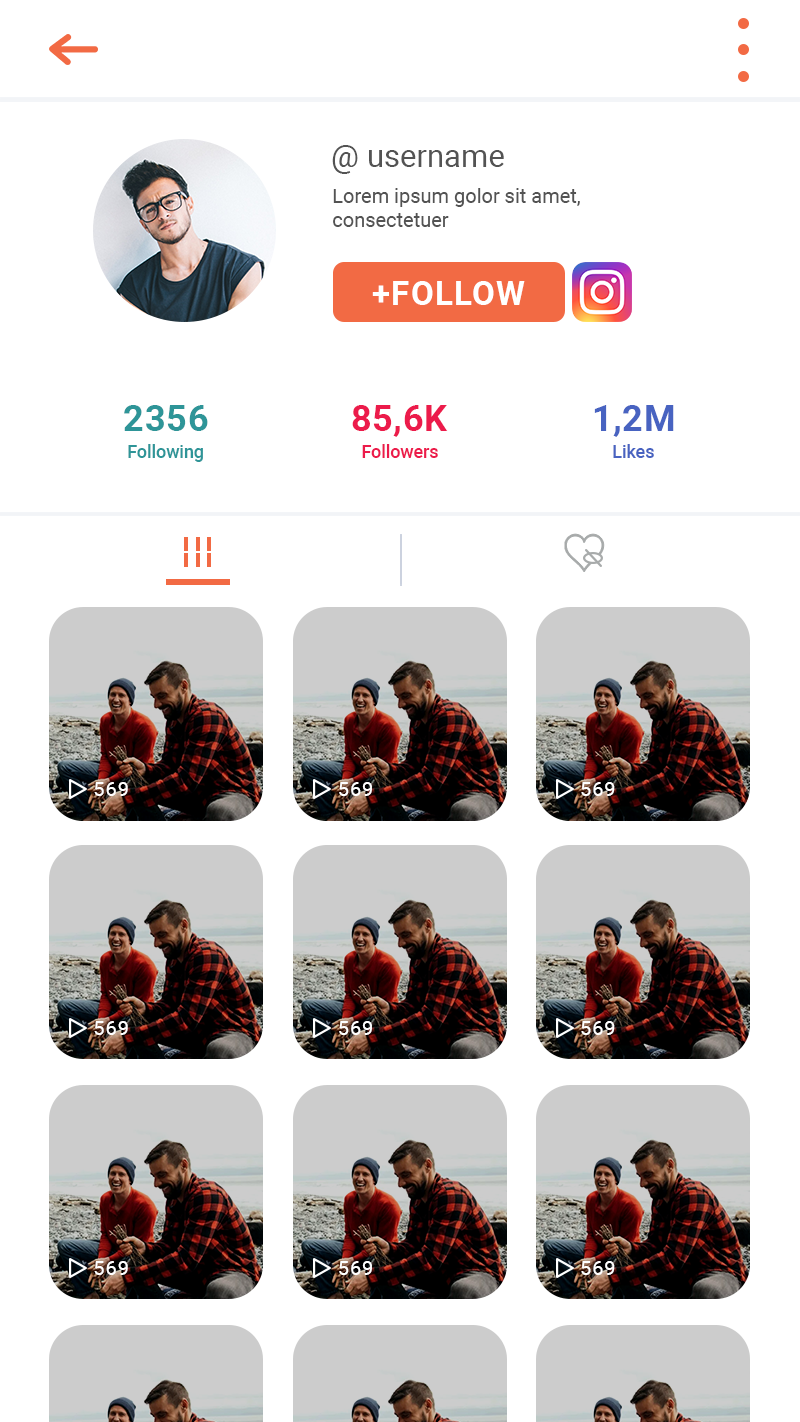 Let us discuss these apps in brief.
These apps can be downloaded and installed by the users on their respective platforms that is Android or iOS and can have fun with these apps.
TikTok: TikTok app was introduced in the recent past and this app consists of attributes that are liked by people. The user can edit the video and can incorporate music for the video and the users can also shoot their video and can even just whisper the dialogues from movies or dance and can also add animation effects to the video and so on. These videos are then shared in the app and the video duration can be selected.
Likee/Vigo: Likee and Vigo's apps are also similar to TikTok where videos can be shared in a similar fashion.
According to many surveys, conducted people tend to share their videos through such apps to have fun. These kinds of apps have millions of active users as people love such platforms to exhibit their talents and have fun.
The revenue model of social video sharing apps:
There are several ways through which app owners can generate returns.
Paid Category: Under this category, the user can access what they need by paying the necessary fee.
In-app – purchase: This kind can assist the user to find more engrossing features by paying some amount of money.
Freemium: Most of the apps are almost free to use but to upgrade the user's account, one needs to pay some fee to utilize the elements of the app.
Ads: App owners can generate income through ads.
Also Read: A Complete Guide to Prepare an App Like TikTok 
Let us now look at some of the significant features to build an app similar to TikTok, Likee, or Vigo:
User-Interface:
Registration/Signup: Signing up by filling in the necessary details of the user is mandatory in any kind of application. Social media links must be incorporated as an alternative so that the user can connect to the app via Facebook, Instagram, and so on.
Upload video content: The app is all about video uploading and this attribute is extremely crucial for the app to succeed. The user must be able to either save or upload depending on his/her preparedness.
Effects: Here comes the add-on that creates a spark for your app. The user must be able to utilize all the tools and filters which can create an effect on the video such as animation – possessions, stickers, emoji, fiery eye, and so on.
Notifications: The user can be notified by appending this element. Through this feature, the user would be able to know the comments regarding the video along with likes, etc.
Account settings: In order to personalize the account, the user can go to his/her settings button and can do so such changes.
Share video: One can easily share the video through this feature on Instagram, Facebook, WhatsApp, etc.
Edit video: The video can be edited as the user wish. Moreover, songs can be incorporated into the video as there is a vast music library. Many aspects can be changed such as the color of the hair, eyes and many additions and modifications can be done.
Live: This element can aid the user to go live and interact with their followers.
Geolocation: Through this feature, the user's location can be traced and shown when they are broadcasting live.
QR code: Through this code, the users can subscribe to one another.
Admin-Interface
The role of admins is to manage the user accounts and decide if the user needs to be blocked, removed, and so on. Also, the admin can get to know all the required data related to the user such as how many videos are published by the user and much more.
The latest advanced features can be incorporated into the app so as to make the app more interesting.
For the app to become a hit, the app must be flawless with an appealing user interface along with reliable speed, navigation, and performance. You can get the support of mobile app developers to assist you.
Any social media platform app be it Tik Tok or Likee or Vigo would operate based on stern policies. There are many limitations for kids under 16 to utilize such apps. Moreover, there are other rules and regulations that a user needs to follow while posting videos.
Cost to develop a mobile app similar to Tik Tok/Likee/Vigo:
Cost varies on various factors – platform – Android or iOS or both, Design, features to be appended, developers' rate, location, quality experts, testers, etc.
The rough cost estimate to develop a music app would be around 30,000$ – 50,000$ with engaging features and advanced technologies. The cost primarily depends on the complex structure. Basic models would cost lower compared to medium or complex models.
How do you start to develop an app similar to Tik Tok?
First, you need to research and find out about the interests of the people. Accordingly, you need to plan your requirements.
Then, you need to decide the kind of revenue model which you would be adopting.
Then you can start to talk to the developers about how to proceed with the concept.
Development work once initiated, the right tech stack is applied and various other factors are discussed.
MVP model can be built so that you would know the range and count of users like how many are having the interest to use your app and then later after positive feedbacks you can go for app improvement and so on.
Conclusion:
As discussed, mobile music apps are currently in trend and the youth is in love with these kinds of apps.
It is a good thought to invest in building such social video apps because people are spending a lot of time with these apps.
The cost to develop such apps depends on features, complexity, platform, development, location, and a lot of other components.
In India, the developer rate per hour stands at 20$ and in the US the per hour rate of the developers is around 120$-150$ and varies in other countries accordingly.
In case you are looking for the best mobile app development company you can contact Next Big Technology for further communication.