Are you interested in getting an app built similar to that of TikTok, then Next Big Technology can assist you! You have stepped at the right place! We can assist you in getting your desired app built like that of TikTok.
We are here to build your dreams!
Our skilled and expert developers can assist in constructing an app like that of TikTok.
Next Big Technology is the top-rated mobile and app development company in India. You can contact us so that you can get all your doubts clarified.
We provide the best services for our clients as we value every penny and precious time of our clients!
TikTok:
TikTok has become one of the most admired apps of the times. There are many features that can be made use of. People can create video where they can dance and also lip-sync to the songs and can upload them. There are many elements such as filters, animation, effects and much more. People use the app for fun and some who are interested to expose their talent can make use of the app.
It's a great platform to showcase talents and people can share videos and content, etc.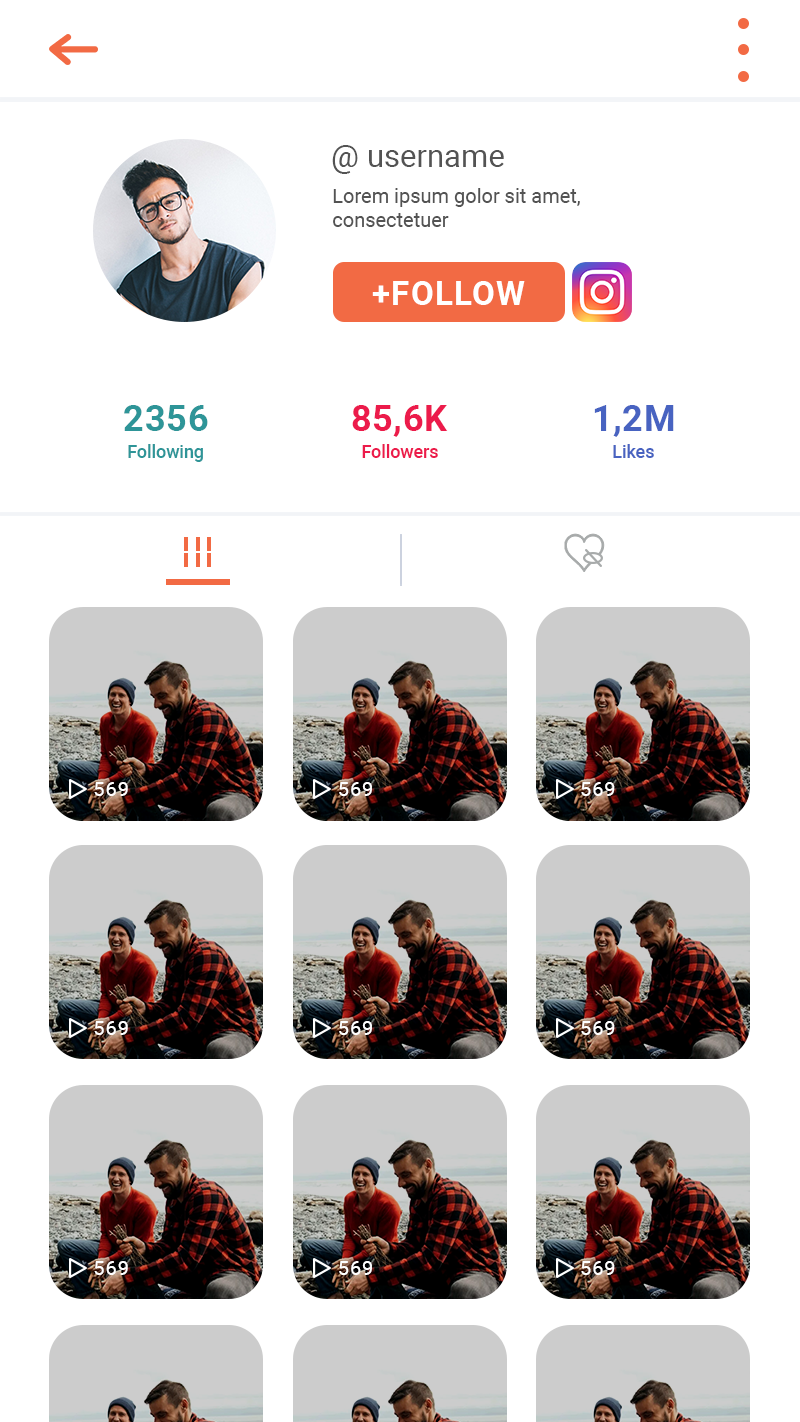 TikTok Clone App Development:
Our team comprises of talented professionals who can incorporate features according to the requirements of the clients. We can implement by adding appealing features, UX and much more.
If you require an app similar to that of TikTok that embraces user-panel, admin-panel, chat option and mesmerizing front-end elements, you can contact Next Big Technology as we can provide the best services. We build at reasonable rates and our team can assist you in building app similar to that of TikTok.
We use latest technologies and hence you can contact NBT for further information.
Features:
Some of the prominent features we incorporate:
Registration and logging in:
The person can register by using their email account or phone number or via social media accounts – Facebook or Twitter and can thus log in.
Settings:
The person can make necessary changes and can customize his/her profile accordingly.
Share:
This option would assist the person to share the required content on social media platform.
Push notifications:
This feature would assist the person/user to know if there are any likes or comments, etc.
Create video:
The user can create video and can thus save it.
Edit video:
The user can edit and can save the video by applying effects such as animation, etc.
Upload the video:
The user can upload the video using the feature.
Add filter:
The user can make use of the feature to make the video more interesting and appealing.
Hashtag:
It eases the users to connect with the other users regarding other conversations or topics.
Navigation:
We build simple user-interface so that it would be easy for the users to navigate and search for the videos what they are looking for.
Removing mess:
It is always better not to mess/overcrowd buttons, images and stuff on the screen.
Filters and effects:
This feature can be utilized to add more elements to the video and etc.
Lessen load:
In order to avoid uninstalling of the app and as such the load (cognitive load) must be less.
React:
This feature can be utilized by the users and appropriate reactions can be given by the users and can be shared so that everyone can view.
We can incorporate many features as you wish and as we hold extensive experience in the domain of mobile and app development, we can build TikTok clone app according to your requirements.
Why you must choose Next Big Technology?
Skilled Professionals:
Our dedicated and expert professionals are here to support and assist our clients and we always provide best services to our clients.
Secure:
Security as well as confidentiality is our top priority.
High Standards:
We make sure we test the product several times so that the end-product is bug-free and is of high standards.
On time:
We deliver the product in time.
Support:
We assure we provide 24*7 support to our clients and they can contact us whenever required.
Reasonable rate:
We build the product at reasonable rate.
What makes NBT distinctive?
Our front-end and back-end developers are skilled and are experts.
There are experienced designers, iOS and Android as well as database experts and business analysts.
Our team is very much skilled and experienced who can handle any kind of complexities in a successful manner.
In case you are looking for TikTok Clone Development, you can contact Next Big technology for further communication.
We are there to serve you.
Talk to us so that we can discuss further and can move ahead!