The use of a powerful and dynamic mobile application simplifies the client experience and adds to the expansion of your vehicle rental business.
Clients from all over the world can take advantage of Next Big Technology's all-inclusive vehicle rental app development services. We develop a quality application that evaluates the rental car searches made by nearby Smartphone users, allowing you to increase consumer confidence while reducing costs.
Hire a vehicle rental app developer from us to create a customized app that meets the needs of your company. You can present – to users – information about your services, operation hours, and working locations using the mobile app. You save time and effort while also gaining a large number of clients through the use of the app, which also serves as a terrific promotional tool for your company.
We use cutting-edge technologies to give your vehicle rental mobile app an advantage over the competition. It controls and keeps track of all rental transportation, allowing you to keep track of every vehicle that has been used in your company. The adoption of a rental system not only allows you to offer rentals on your website, but it also allows you to promote their equipment.
When you commission us to develop an exciting vehicle rental mobile application, you will be able to handle rentals and accounts successfully at the same time. Our developers provide solutions that are tailored specifically to your company's requirements and preferences.
Hire our professional developers today and give them the freedom to work as long as you need to achieve the outcomes you seek in car rental app development.
Car Rental Mobile App Development Services

In order to meet the specific needs of your company, Next Big Technology provides an all-inclusive vehicle rental mobile application development solution. We have a highly trained development team that is always available to assist you, no matter how complicated your project may be.
Here are some of the benefits of working with our vehicle rental app developer: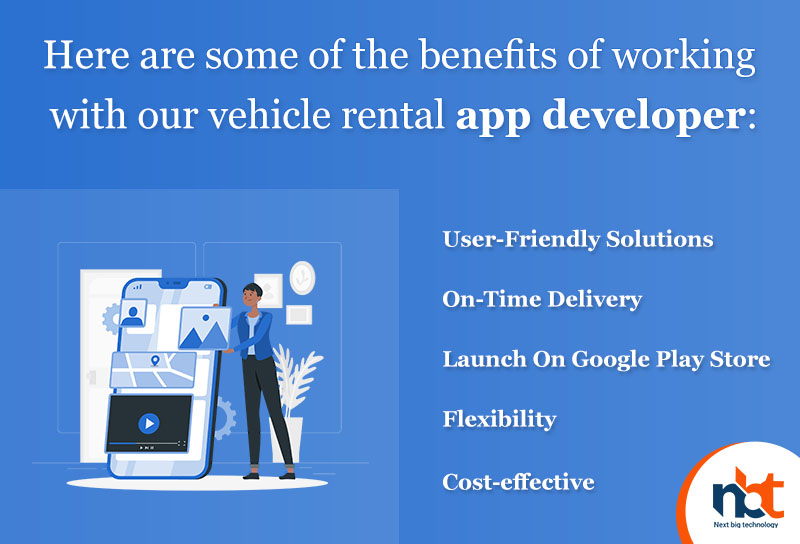 User-Friendly Interface
If you want to generate money in automobile rental services, you must first develop an appealing app that clients can use without difficulty.
On-Time Delivery
Using our years of experience in the mobile app development market, we can enhance the functionality of your app while also delivering results swiftly.
Testing & Deployment
The development of a car rental web portal application is not enough. It would be beneficial if you made it available on the Google Play store so that your customers could access it. When you employ our professional developers, we will take care of everything, from the first concept to the launch of your app on Google Play. Once we have placed your app in the shops, consumers will be able to simply access it, allowing you to reach a larger number of customers.
Easy Hiring Process

Working with us means being able to be flexible while still achieving deadlines. Hire our car rental app developer on a temporary basis (on a daily, weekly, or monthly basis) to ensure that your project is completed on schedule.
Affordable Cost

We provide an all-inclusive vehicle rental app development service at a competitive price without sacrificing on the quality of the finished product. In addition to development, we offer comprehensive maintenance and support at no additional cost.
Why NBT For Car Rental App Development Solution
A highly experienced, professional, and devoted team of experts is at the disposal of Next Big Technology, and they can create the greatest vehicle rental application for your company. We incorporate the most tempting and powerful features into your app, allowing you to attract the greatest number of clients and develop your business:
Here is a list of some of the useful features that we can integrate into your vehicle rental mobile application:
Sign In/Sign Up

Users can quickly register using their email addresses and smart phones, and they can log in using their social media identities.
Advance Booking Option

Customers can reserve a car in advance and stay up to date on the status of the transaction using your app.
Immediate Booking Option
Your Smartphone app allows your customers to rent a car on the spot, without having to wait.
Booking Management
Your consumers will be able to handle each and every booking from a single location thanks to the dedicated tab.
Payment Calculation
The integrated fare calculator reveals the pricing before booking as well as at the conclusion of the trip.
Live Tracking
Users may quickly track their automobile while on the road and share their location with friends and family for added security.
Push Notification

Through email, SMS, and push notifications, the app keeps customers up to date on the latest developments in their rental bookings.
Payments and Receipts
Users can pay for fares and ride receipts in a variety of ways, depending on their preference and availability.
Multiple Cars
Customers can choose from a variety of automobiles and packages that are tailored to their specific requirements when they use our app.
Pickup Locations
Using your smartphone app, users can navigate to predetermined pickup sites where they can pick up self-drive vehicles.
Integrated Customer Service is a term used to describe a service that provides integrated customer support.
The integration of customer assistance into your mobile application facilitates the management of severe issues.
CRM Integration

The CRM system that is coupled with client data in your app aids in the maintenance of your database.
Hire Car Rental Mobile App Developers
Is it your goal to find a low-cost, all-inclusive vehicle rental mobile app development provider that offers everything? We recommend that you hire a vehicle rental mobile app developer from us without hesitation!
With years of expertise in the car rental mobile app development market, we have been familiar with a wide range of cutting-edge technologies and talents that enable us to create amazing mobile app solutions that are tailored specifically to your company's requirements.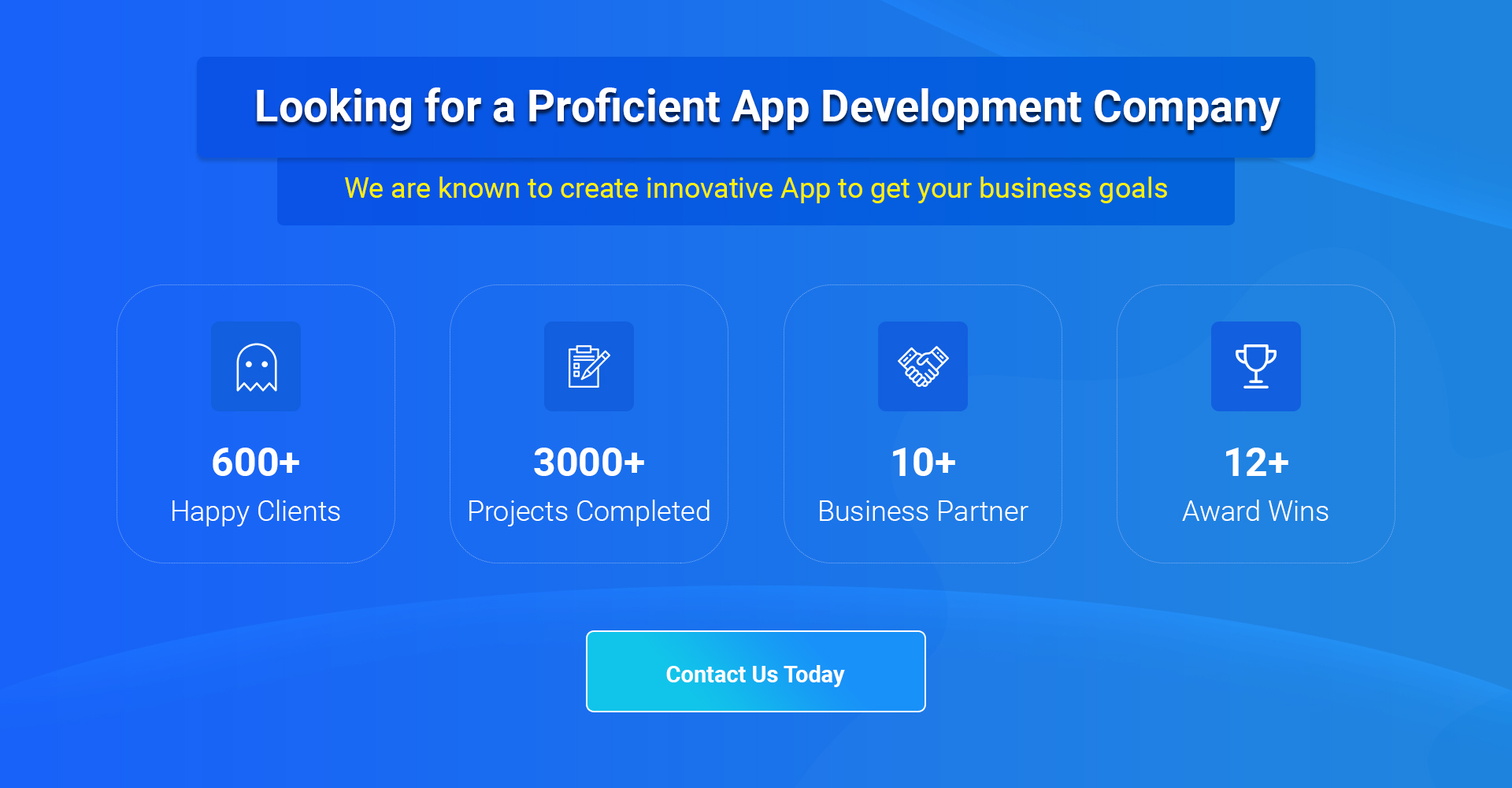 Thanks for reading our post "Car Rental App Developemnt Services With NBT", please connect with us for any further inquiry. We are Next Big Technology, a leading web & Mobile Application Development Company. We build high-quality applications to full fill all your business needs.