What is Search engine Optimization?
Search engine optimization (SEO) is the process of increasing the quality and quantity of website traffic by increasing the visibility of a website to users of search engines. SEO may including image search, video search, scholarly articles search, news search, etc.
We provide quality web design solutions and create professional websites with fresh and innovative web design ideas. we offer includes website design, redesign, CMS (Content Management System), CSS web design, open-source eCommerce websites, personal web pages, custom template design, open-source shopping carts, blogs, custom web design, website maintenance, SEO (search engine optimization) and much more.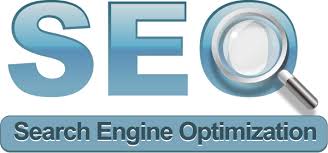 We are a team of Search Engine Experts. We provide solutions for both On-Page SEO and OFF page SEO. Here are the services we provide for SEO.
On-Page SEO
On-Page SEO mainly refers to all settings you can apply on your own website so that it is optimized as per search engines. The most important On-Page SEO features are:
Having optimized titles and descriptions
Proper URL Structures
User-friendly navigation (breadcrumbs, user sitemaps)
Optimized internal links
Text Formatting (use of h1,h2,bold etc)
Image optimization (image size, proper image names, use of ALT tag)
User friendly 404 pages
Website Speed Optimization
Mobile-Friendly Website
Top-quality fresh content (This is always the most important SEO factor!)
External links (no broken links or links to 'bad' sites)
Title tags
Meta descriptions
Permalink structure
Heading Tags
Use Text over Images
Check for Duplicate Content
Site structure
Internal linking
Make Robots.txt File
Text Navigation
Site Map
Alt Attributes with Keywords
Keywords Tag
Keyword Density
Choose target keywords
Google Webmaster Tools
Google Analytics
Page load speed
Website audit
site mobile friendly
W3c Validate
OFF Page SEO
Link Building
Social Media
Social Bookmarking
Domain Authority
Please connect with us to hire top SEO developers at Next Big Technology for all your SEO needs. As a Top SEO Company, We have a team of expert SEO developers who are experienced in ON Page SEO and OFF page SEO including quality content, backlinking, etc. We have experienced developers in Digital Marketing as well who are skilled in PPC, Google Adwords, Google Adsense, Facebook Ads, Content Writing, etc