Currently, the traditional model of delivery, where a customer contacts a local restaurant directly, still accounts for nearly 90% of all delivery orders, with ⅔ of those being ordered by phone. However as technology has shown in many other commercial markets, the ability and desire to purchase or order anything online is growing quickly.
Recently the worldwide market for food delivery has been estimated to be worth over $87 billion, which is around only 1% of the total food market, and 4% of food sales by restaurants or fast-food chains. Americans themselves are expected to spend over $12.5 billion a year by 2019 on delivery food. With the estimated growth of around 3.5% per year for the next 5 years, many Online Food Delivery App Developers are trying to get their piece of the pie.
Companies like Deliveroo, UberEats, and Eat24 have slowly grown to become the middle-man between the customer and restaurants throughout many cities in North America and the UK. The concept is to basically offer as large a choice of restaurants as possible based on your address. Two models of this concept have been developed that both involve dealing with numerous restaurants but handle the delivery of food completely differently. One model is operated by Online Food Delivery App Developers. These aggregators take orders online or via a food delivery app, and pass the order along to each individual restaurant who then handles delivery themselves. The other model can be defined as "new delivery," which is a concept that requires the company to take the orders to also control the logistics and delivery.
Also read the Article: Food Delivery App Company & Services
Deliveries from restaurants are not the only avenue that has been taken for companies who are trying to exploit the growing market of food delivery app development services. Startups across the United States have found that offering weekly meal packages has also been a lucrative and attractive way to capture the growing healthy eating trend developing across the country. Companies such as PlateJoy and Plated have created healthy and relatively inexpensive meals that are prepared and delivered to homes, to be eaten during the week.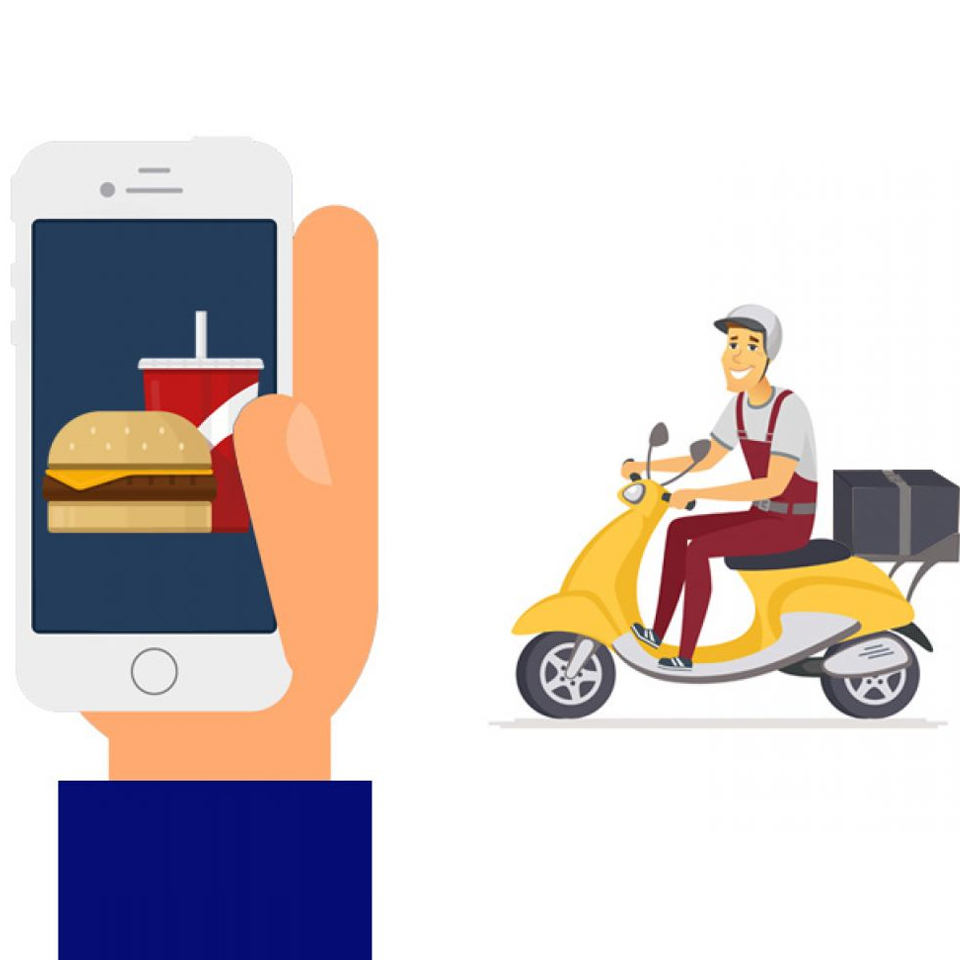 One company called Gobble initially pursued this course as their entry into the food delivery market, but after 5 years of prepared meals decided to change their model to quick, one-pan meals. Owner Ooshma Garg said that the company eventually learned that "getting food in a takeout box was not satisfying [to some working parents] because people felt guilty about not actually cooking." (Fortune, Fenn) This specific trend of delivering ingredients instead of meals themselves has grown to include some billion-dollar companies such as Blue Apron, and HelloFresh.
Being able to offer a meal that people want has not been the only challenge facing many, if not all of these companies vying for food delivery supremacy. Everything from marketing to delivery has required a ton of capital and research to separate from the crowd and offer a superior service. With the ability to personalize the ordering experience, once a customer signs up for one of these websites, 80% will either never, or rarely venture to another.
For the deliveries themselves, the speed of delivery is considered to be one of the largest factors when it comes to customer satisfaction. If ordering a meal for dinner or lunch, most maximum most people were willing to wait was up to 1 hour. Also, the majority of meals were found to be delivered to the home (at 82%), rather than to work, with a spike over the weekends. One can speculate as to why this is the case, but with the fast pace lifestyle of the average American, at-home deliveries may slowly become the new battleground for all styles of restaurants.
This article originally appeared on optimoroute.com.