Joomla is one of the most popular CMS after WordPress. Joomla is used for Web Application Development for Small and Mid-size businesses. As a Top Joomla Web Development Company, we provide a pool of excellent Joomla Developers. Hire Joomla Developers from Next Big Technology to get done all your Website Development needs using Joomla.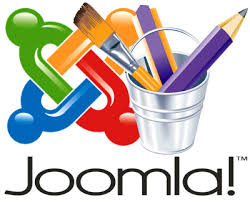 Joomla is a content management system, it gives you a complete dashboard and templates to choose from. It can be highly customized as per our needs. It has a very easy-to-use dashboard. You can find many ready-made templates, modules, components, and plugins which can make your work very easy. Joomla works on the MVC framework concept, it is secure, lightweight, and mostly used CMS worldwide. Joomla-based websites are responsive, speed optimized, and SEO friendly. They can be customized as per our customer needs in terms of functionality and design.
If you are looking to create a website using Joomla, we may be the best option for your development needs. We have experienced Joomla Developers who can create your ideas into reality. We create unique and create Joomla Based Websites which is fully dynamic. Customers can easily update all content, images, and all data easily from Joomla Dashboard. Hire Joomla developers to create a fully dynamic website for your business.
We have done many websites using Joomla, which is working fine. Customers prefer Joomla for its easy-to-use Admin panel, security features, and easy learning system. We can use Joomla for creating small and large web applications, Joomla can manage large Web applications as well. As a Best Joomla Development Company, we offer complete website design and development solutions using Joomla. Our Developers are well experienced and skilled to customize Joomla as per client needs, we can redesign and recreate existing Joomla-based websites. If you are looking for a Joomla Web Developer for your next Web Application your search may end here.