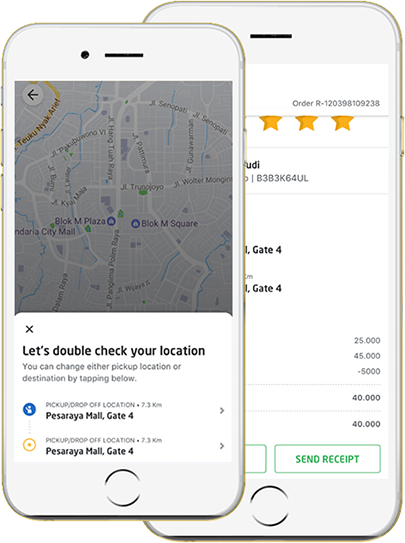 Gojek Clone App Development
Drive your own Gojek business in just a few clicks. It is available on both Android and iOS platforms with complete white label solutions. NBT offers easy to customize facility in their Gojek app development solution with more advanced features, enhancements, and integrations as per your business requirements within 2 days.
Gojek Clone App Development Services
A Gojek Clone app of NBT is an effective ready-made solution that offers different business requirements in the present digital era. It mainly comprises of mobile applications and smartphones. Our app is rich in feature to provide services like Pickup & Delivery, Food Delivery, Taxi Services, Ride-Sharing, House Maintenance, E-commerce services, Grocery Delivery, etc.
We aim to serve users with scheduled bookings, track the booking history, get effective payment options, and can track everything in real-time. Our app features include a Customer App, a Service Provider App, and an Admin Dashboard. Our team of experts will help you launch a cost-effective Gojek clone app instantly with 100% easy customization.
The Gojek clone script of NBT helps entrepreneurs to launch their On-Demand Multi-Services App with their brand name and logo. Run multiple businesses virtually at the same time on the same platform. We will assist you 24*7 in every possible manner for your business expansion and further helps you gain a competitive edge in the market.
Get the advanced information about an app

Service Provider's Profile


Ratings and Reviews System

Multiple Payment Gateways

Create a detailed invoice at the end of the job and download the same by the user.

Admin can divide the categories and make the user-friendly selection and provider allocation as well.

Make your booking data complete including completed and ongoing jobs filters that are available.
Users and service providers can use the chat feature to communicate and complete the job efficiently.
Access potential revenue model for this app and enable an admin to manage the banner ads.

Admin can fix the pricing to a fixed price or hourly rate from the admin panel. It will provide him full control of the flow.
Keep the user and provider updated on the job status by using real-time push notifications.
Admin can track all the last login location of the service provider to better understand the market needs.
Technology & Server Requirements
Other On Demand Solutions
UBER FOR LAUNDRY SERVICES
Know More About Our Gojek Clone Apps
Gojek clone app of NBT is integrated with multiple services like on-demand taxi services, food delivery, and other on-demand services like healthcare, maintenance, babysitters, car rentals, etc. Users can book any of these services at any time anywhere as per their individuals or business requirements. It facilitates ease between the client and the Service provider. Our Gojek software solution is the right decision for your babysitter, dogwalker, food delivery, cleaners, and other businesses. This app is flexible and doesn't let you operate different applications to access different services. Also, users can earn a handsome amount as a commission for each booking done through our Gojek clone app. We serve you with both Android and iOS platforms to make you stand out amongst the most essential pieces of the business.
Users can register and later log-in using social media accounts like Facebook, Twitter, or Gmail accounts.
The client can pick any service from the page as per their convenience like Doctor, Babysitting, Plumber, Beauty service, Fitness coach, etc. to select the desired service.
The customer can see the real-time status of the service provider via integrated maps and GPS functionalities.
An app user can estimate the cost paid through cash or any other method like debit/credit cards, etc. Users can also access the inbuilt digital wallet option of an app.
The user can rate the services offered by the driver and provides valuable feedback. This will enable quality maintenance of an app and constantly upgrade is based on consumer reviews.
Perks of using a Gojek Application
Gojek clone is useful and does not require any purchase of content. Our app is mainly used to make a comparative single service booking through Gojek Clone Script. It will expand your business on the basis of speed and effectiveness. Our team of professional developers made all the service application administrations less demanding which helps them in building this application easier. It will make the app standout amongst the most essential pieces of the business.
Gojek application of NGT focuses on the most vital substance of the application. Furthermore, they are one of the platforms or mechanisms for correspondence between the user and the service provider.
The Gojek clone script of NBT can be utilized primarily to book different services like food delivery, taxi, healthcare, babysitter, car rental, etc. Our team of experienced programmers represents considerable authority in the required conceivable field. Being the best app development company, we aim to satisfy the clients with the arrangement without pausing, engaging, and upgrading the business through an API. Additionally, it will conveniently imply booking and dispatching cabs, and further, convey products to the spot and inside the time requested by the user.
NBT has developed a list of software that is available for sale including:
Instant Messaging Application
Online Dating Application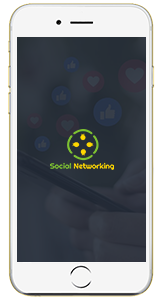 Social Networking Application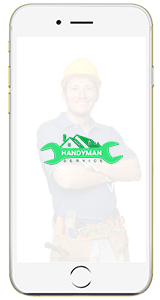 On-Demand Handyman services
On-Demand Food Delivery App
On-Demand Taxi Services App
AtNBT we have an expert team with experience in Gojek Clone development services. Weofferour services for the development of a feature rich Gojek Clone comparable to the popular Indonesian cab-hailing app Gojek as well asUber. There will be separateGojek Clone appsfor your clients, their end-users, service providers and partners.A fully integrated backend with latest data analytics technologies makes data and user management an easy task.
With our expert Gojek Clone development company, we can deliver same experience asGojek at very low costs. Our ready to deploy, efficient, and highly manageable solution is ideal for any cab-hailing service company in any geography.
Our Gojek Clone development company provides all essential features, and many more, needed for a functional Gojek Clone app and its backend systems.
Some features of our Gojek Clone are: