Bootstrap is a bundle of tools that are used for creating websites and web applications free of cost. It contains HTML5 and CSS3-based design layouts for font, forms, buttons, menu navigation, and all other interface mechanisms, as fine as elective JavaScript extensions. Bootstrap Development is having high demand in frontend development services.
Our experienced in-house Bootstrap team offers the best bootstrap web design and Web development solutions, according to the client's business needs. We provide a quality development service that boosts your business and helps to attract your users to Web Applications.
Bootstrap Development Services:
-Responsive Theme Implementation
-Site Re-Coding Services
-Application Re-Coding Services
-Extend normal CSS to Bootstrap Framework
-Bootstrap Customization
-Bootstrap Version Upgrade
-Responsive PSD to HTML Conversion
-Migrate Bootstrap Old Version to Bootstrap New Version
-Offshore Bootstrap Developers
Next Big Technology is a pioneer company offering cutting-edge Bootstrap solutions. With the experience of over 10 years in developing feature-rich Bootstrap Web Application solutions, we have created a benchmark in the industry. Be it a simple requirement like creating a basic website to as complex as a complete portal, we are able to develop everything.
Web Design with Bootstrap has acquired immense popularity in the past few years due to the superior features of this powerful platform. Apps created with Bootstrap are high-performing, provide a great user experience, and are easy to use. Alongside, Bootstrap Development reduces the cost of web and app development, giving you further monetary advantages.
Why Bootstrap
Future Compatibility
SEO Friendly
Speed Optimized
User Friendly
Template Ready
Fast Turnaround
Easy to Customize and Use
Simple to learn and implement
Simple standardization of HTML syntax
Plugin integration for jQuery
Cross-browser compatibility
Availability of many layouts and background
Features that make the bootstrap a favorable choice for development:
-Browsers compatibility
-Inbuilt layouts and styles
-Amazing icon sets
-JavaScript and JQuery plugin integration
-Responsive design
-Simple integration with cross-platform
-Built on adaptive LESS
-Attractive web UI component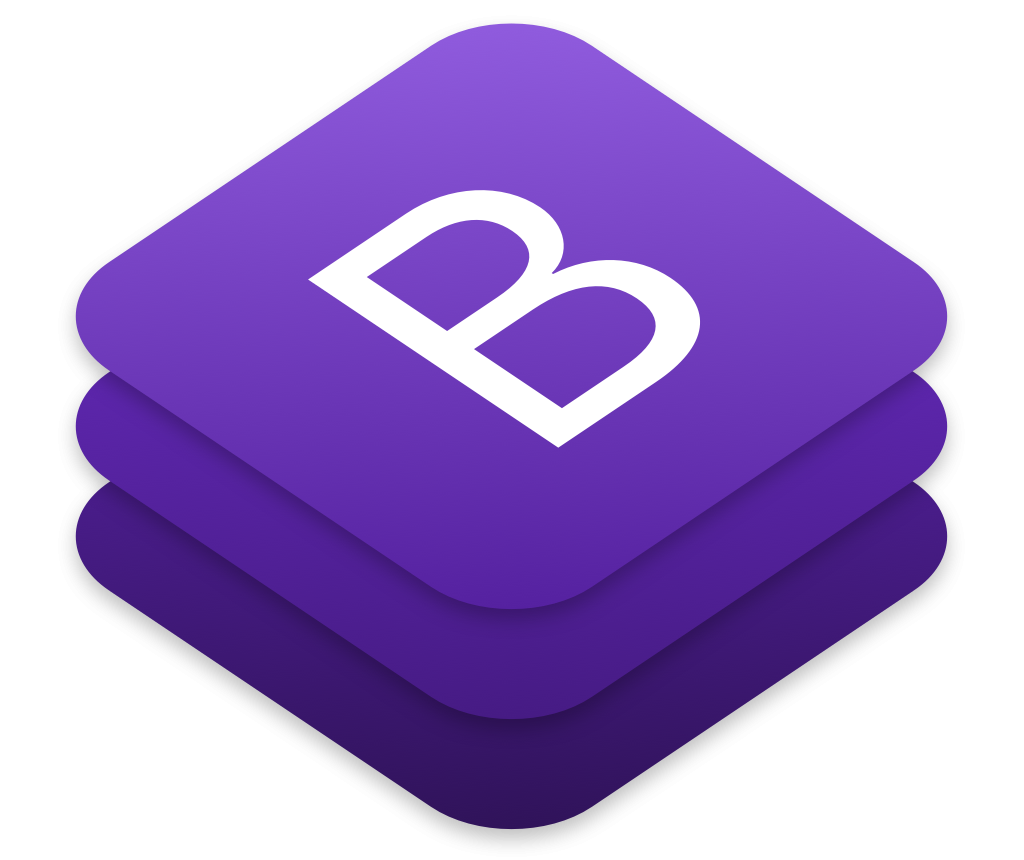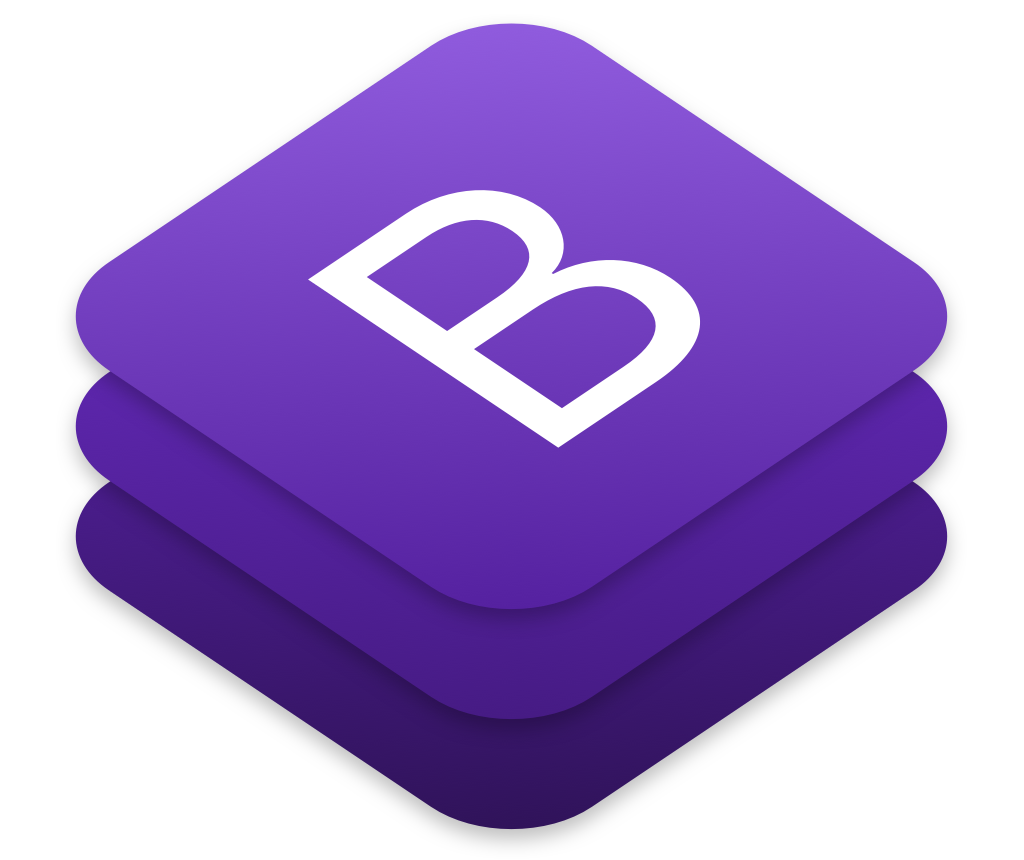 Bootstrap Development Company
Need of the client is continuously changing, which is the major reason for the requirement of the front-end framework. Designers and developers need to have an easier and faster response mobile device experience-supported framework. JavaScript, HTML5, and CSS frameworks are had pre-loaded the components in the module which can be used for development according to need. They offer easier access to web applications and websites. This is why a dedicated bootstrap developer needs to be hired for your much-required online presence. Every bootstrap development company is having an experienced team of developers, they will build you a full-fledged responsive application.
Bootstrap Development Services Offered by Company:
Bootstrap development services are divided into various categories, from which every client can choose from. Next Big Technology is among such companies which offer a lot of services. We have listed down six major services which we are offering.
Bootstrap customization.
Dedicated bootstrap developers.
Responsive template development.
Bootstrap application development.
Bootstrap migration services.
Bootstrap version upgrade.
Benefits of using bootstrap Front End Development Services:
Before choosing any services from the company, looking at the benefit you will be getting for the brand. Next Big Technology offers these tremendous benefits to clients.
Frequent Updates.
Multiple Browser Compatibility.
Simple Integration.
Excellent Grid Framework.
Rich documentation.
Pre-styled components.
Packaged JavaScript Modules.
Standard HTML syntax.
Reasons to choose the best Bootstrap Development Company:
Apart from front-end development services, several other things need to be considered before choosing a bootstrap development company. Companies like Next Big Technology offers dedicated and effective support.
Bootstrap development companies will offer continuous support and maintenance. Even after the delivery of the complete project, it is much required to maintain and provide support in a professional manager.
Dedicated Experienced Teams:
Experienced teams of developers will be in the dispatch of the clients to provide dedicated development. They will ensure the requirement of the brand and develop accordingly in their final project.
Cost-Effective Engagement Models:
Companies are flexible with the cost for the engagement of the complete project. They offer budget-friendly services according to clients' needs.
Books app development companies promise high-quality assurance along with 100% bug-free projects. It is one of the main focuses of the company to provide high-end projects.
Developers analyze the project properly by eliminating uncertainties and risks related to the project. This eliminates the need for continuous debugging and changes.
Industries Bootstrap Development Companies are Involved with:
In the current online world, the majority of the industries showing their online presence. Bootstrap development companies developing web applications or websites for several industries. Healthcare industries mast required to have a website to provide information and services. Most of the major information regarding health care services can be obtained online. In emergency cases, an online presence can help you grow your company or brand easily. E-commerce websites are revolutionary for retail industries.
Every one of the customers is interested in purchasing online from the comfort of their home. Retail Industries provide online shopping along with physical stores. It increases the sales and traffic, which in return provides a high revenue. The banking and Finance industry needs a secure payment gateway along with other services required to the customers. Mobile banking and online banking are the most used services. It provides easy transaction and other banking services directly from your smartphone devices or desktop. The education sector is also evolving with online classes along with a fees payment system for the institution.
Institutions are now using web development services to provide easy education access without a classroom. Manufacturing industries are also using websites to maintain their services inventory. Most importantly, every industry is benefited by introducing brands into the online world. These facilities are made available by bootstrap developing companies.
Choose Bootstrap for Business Application Development:
Bootstrap is reloaded with various free tools and interface components which allows the developers to create responsive and flexible web layouts. It also supports get application programming interface which supports advanced interface components without JavaScript programs. These are the following reasons you need to choose Bootstrap for business application development.
Modern browsers compatibility makes business application development much easier.
Easily handle and develop with basic knowledge of CSS in HTML. No need for advanced coding experience to develop with Bootstrap.
Responsive web interface preloaded in the bootstrap.
Highly customizable with every two frequent changes. Every change will be automatically saved on all the web pages, without any need for separate manual changes.
Attractive icon sets are available with the preloaded layouts in the Bootstrap.
Effective and fluid design and layouts for web pages are available in Bootstrap. No need to separately design and develop each web page for every project.
Development with bootstrap is time-efficient, it takes only a few minutes to make the appropriate settings and changes. No need for lengthy coding and adjustments to the web development.
Bootstrap is an open-source framework with multiple plugin integration support. Being open-source makes it not require any license, which makes it more easily available for development and up-gradation.
Using Bootstrap Development for Website Layout:
The website layout is the breakdown of the whole project of development into multiple parts. Programming codes need to be implemented in the separated parts. Before the development of any website, developers need to understand the exact need of the client for their brand. There are two types of website layouts to choose from, the first one is adopting and the second one is fixed.
Adaptive website layouts are used in every modern website, which looks great on any device no matter what your screen size. Every bootstrap development company is promoting an adaptive website, which makes the designers' and developers' development much easier. Bootstrap comes with a preloaded adaptive layout, which requires to be used in website layout projects.
Working Process of the Bootstrap Development Company:
Data Collection:
We gather all the details of the company, work process, and completed works getting started with development. We then analyze and choose the appropriate web app for the brand.
Project Implementation:
After proper analysis and appropriate web app selection, we offer a reasonable price for the project.
Project Delivery:
Project assignment is completed by an experienced and skillful team of developers. The project manager delivers the project as per the time frame offered by the company to the client.
Hire Bootstrap Developer:
Hiring Bootstrap Developers will now be easy after getting all the information you need. Consider these above-mentioned points before hiring. Next Big Technology is among such companies that offer a dedicated and skilled team of Bootstrap Developers. You can always hire freelancer bootstrap developers, but they may not have the experience like them. Get the best outcome by hiring experts who will provide the project with maintenance and support. Hire Bootstrap Developers with us to build top-notch web applications as per your custom designs.
As a Top Bootstrap Development Company, we provide Best Bootstrap Development Services. We have an excellent team of Bootstrap Developers who is well experienced and skilled enough to develop or design a different kind of Web Applications. We develop interactive and innovative Web Applications using Bootstrap.