A dedicated team for every app & web development company in India is vital for the smooth functioning of a Company. After the Covid-19 outbreak, most companies and businesses have realized that outsourcing a development team is better than keeping an in-house development team. The team of developers helps companies for performing large and long-term projects along with frequent and
Dedicated developers allow companies to perform large and long-term projects along with frequent and intermittent changing requirements. Large companies hire teams because they require specialists for new projects or technical tasks in which they lack experience. Due to increasing costs, setting up an in-house talent resource pool could leave businesses in a fix. This will force them to adopt flexible working models and rapid changes in how they work to stay profitable and the impending cash crunch, that is looming large on most businesses.
Hiring the next big technology app development company will allow you to take your mind off critical, and high-quality projects. It will let them manage highly qualified, competent experts, project managers, equipment, resources, and infrastructure based on project requirements.
Tips to Hire a Dedicated Development Team
Hiring a dedicated development team bridges the gap between you and your project's success. Experienced and dedicated developers create the necessity for some planning. Initially, you have to search and select a worthy vendor who provides the services of an excellent development team. Follow certain steps to select the best partner for your technical tasks.
Also read : How and Where to Find the Right Web & App Developer
1. Conduct Market Research
Locating a software company for product development requires market research. App development services must investigate companies with the necessary expertise. It is an excellent idea to look into how long they have been in a business because it makes vendors experienced and knowledgeable about software development.
2. Research the Company's Reviews
Find a part with reviews of other clients on the services of companies on various sites. You should understand how the client-IT vendor collaboration went, along with the difficulties that arose during product development and the general impressions brought by the collaborator. This will provide a comprehensive understanding of what an IT partner is and whether it is worthwhile to contact them for assistance.
3. Examine the Previous Projects
Every vendor has a portfolio of previous work. You can search for the delivered technical products on the websites of the best app & web development companies in India. Portfolio research is important as it will help them understand what the company is doing and the expertise, they have to complete their tasks.
4. Keep Your Data Safe
Safeguard your project with an NDA agreement that covers aspects of the development process like data transfer, collection, and access among other things. This agreement requires the vendor to keep technical developments along with the customer ideas, industry field, and other information that could be harmful if it fell into the wrong hands.
5. Examine Management Transparency
While hiring a dedicated team of experts, you must pay attention to the company's transparency. It allows you to manage your team yourself or hire a project manager. In both these cases, project management tools are required. Transparency in management is a significant aspect of working with a dedicated team, and project management systems help to ensure it.

Benefits of Employing a Development Team
Technology is advancing at breakneck speed. Every business, no matter how small, would want to take benefit of the potential of technological solutions in transforming its reach. This is where IT outsourcing by hiring a development team becomes easy. Working with the development team has several benefits including the following:
1. Global Talent Accessibility
This model offers new opportunities for your company by providing access to a pool of global talent. The professionals are based in different parts of the world and have the necessary skills and expertise to optimize your tech stack capabilities, often at low costs.
2. Complete Control
To maintain complete control over the progress of a project, experts can use tools like Skype, JIRA, Basecamp, and GoToMeeting. These interactions and brainstorming sessions are difficult for maintaining transparency, increasing productivity, and streamlining the workflow.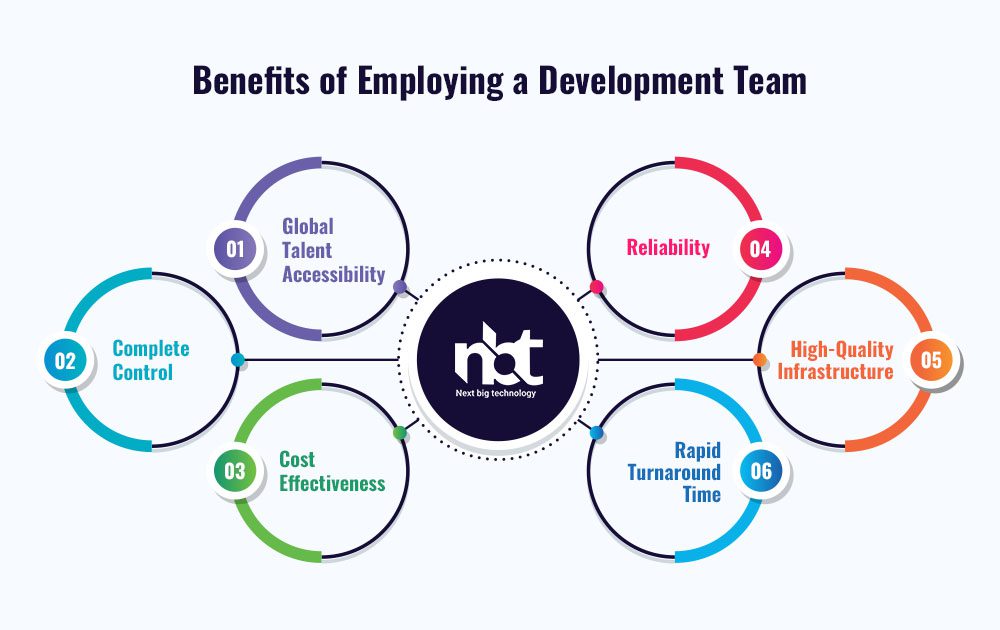 3. Cost-Effectiveness
In almost every developed country, the custom software development process is considered expensive. Employing offshore experts of app & web development companies in India with the same skills and expertise is the smartest way to lower operational costs while maintaining quality. For instance, during the hiring process, you can get a higher quality of work at a lower cost and make it a win situation.
4. Reliability
While employing a dedicated development team to handle your IT needs, be confident to deliver high-quality software applications in as little time as possible. Almost all dedicated development service providers have an elaborate evaluation and reporting processes to ensure transparency and accountability. You can track progress from one milestone to the next in real time.
Also read : Searching for Online Market Place Web and App Development Company? Reach Us!
5. High-Quality Infrastructure
Establishing a full-fledged IT department with cutting-edge tools and solutions can be used to design, test, develop, and launch complex applications and software systems that require an important investment. Most startups and mid-sized businesses have fewer resources to set up and maintain such infrastructure. On the other hand, it ensures that your tech products are developed with the best and most recent resources without requiring large investments.
6. Rapid Turnaround Time
While working with a skillful team, you can expect quick turnaround times and on-time deliveries. The teams working on such projects operate in optimized environments designed completely to support the timely completion of projects. However, specify clear timelines and insist on adherence to those timelines.
End Note
An expert team is a perfect option for projects with many vague requirements: aspiring startups along with evolving tech businesses. For companies with App development services, the dedicated partnership comes as the best fit in terms of optimal cost and selected professionals on the team. Considering this factor, you can decide for yourself whether you need to hire a dedicated development team.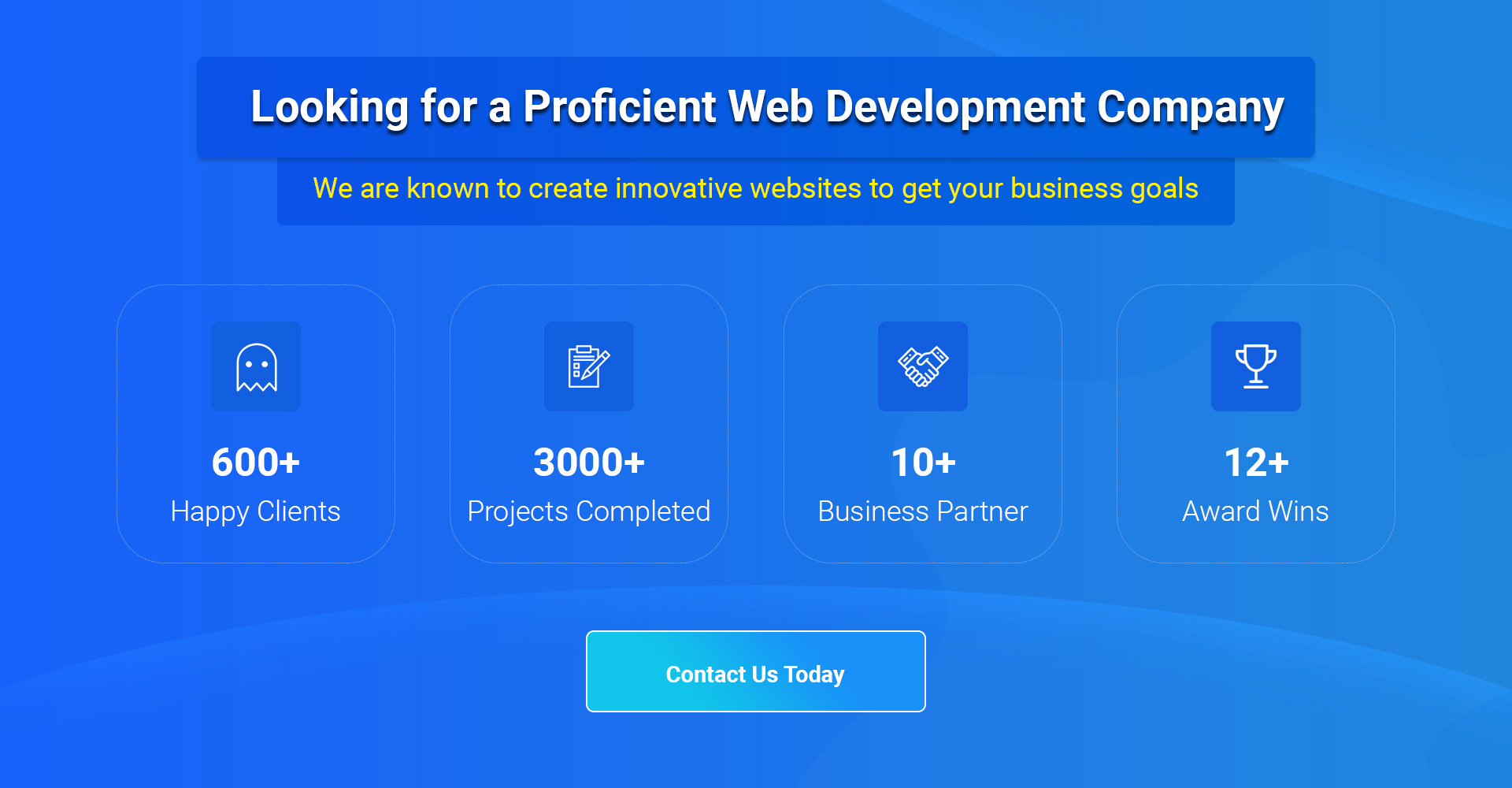 Thanks for reading our post "A step-by-step guide to hiring app & web development experts – Why is it important?", please connect with us for any further inquiry. We are Next Big Technology, a leading web & Mobile Application Development Company. We build high-quality applications to full fill all your business needs.