Winning Tactics For Make AN YOUTUBE CLONE APP
Enter the specific world of streaming the videos online with no buffering at all with our latest YouTube clone application, Let us begin now!
Launch Your Own Youtube Like Application With Us
Our particular YouTube Clone application enables you to just not only participate but also dominate the total online video streaming media industry very easily. App users can indeed choose from an effectively infinite number of videos that are routinely separated based on the client request. The mobile app will include all of the most recent features, such as a replay option, a check on the video quality, a suggestion section based entirely on the playlist of the user, and many more things. We at NBT create cutting-edge YouTube-like apps which provide both the service providers as well as service takers with particularly an interactive UI as well as simple video upload and also download options. Not only that, but consumers will be supplied with a powerful and effective admin dashboard intended to monitor and further enhance the total performance of this app.
All The Support You Needed For Your YouTube Clone App
Start With An Fresh Idea!
Want to start a business but cannot come up with a good idea? Or do you actually have an intriguing idea but find it impossible to conceptualize? Our cutting-edge research and development team will assist you in designing one-of-a-kind solutions for your own video-streaming enterprise. Let us figure it out together!
Conceptualize Your Idea With Us!
We at NBT usually provide end-to-end solutions further to your own various business needs, such as market research, competitor analysis, and assisting your company in standing out in the particular competitive video-streaming customer service industry, among other things. You can indeed start making out money right away with our ready-to-use market approach.
App Launch Is Not Rocket Science!
We shape your own dream company by particularly launching a cutting-edge mobile app with outstanding features, as well as a slick website. You should still contact our experts if you want to learn more about just launching an advanced mobile app. You should tell us about your company's needs. We like hearing from you!
Fuel Your Business With Our Marketing Strategies!
Digital marketing is actually the key for attracting more customers onto your company! We totally understand your needs, and our particular expertise in technologically advanced strategies of marketing like SEM, SEO, social media marketing, and further on. It will assist you in meeting your objectives more quickly.

Scale Up Your Business With Us!
We actually know you will help scaling up your company to higher heights after you have completed the product launch and some other fundamental steps. Our own research team will therefore assist you in determining which global markets to grow into, as well as in improving features of your YouTube clone application based on the feedback of the customer, and further on.
Learn the Basics of the YouTube Clone Application
The purpose of a YouTube clone here is to increase the ease of use for both the service providers and customers. App users should log in with their own login credentials generated by the application or with their social media accounts. Users of NBT can indeed view videos which are uploaded mostly by the admin or otherwise users mostly via their own dedicated channels, which can be generated using their particular login credentials, via the application. Each channel really can be tailored to meet the needs of the end user, including the main theme and perhaps profile picture of particularly their personal choice.
Owners of YouTube clone application channels should upload videos in the format suggested by the application, as well as provide an adequate thumbnail image and a whole detailed description. The channel administrators should track how many people are indeed watching again the video and otherwise share it through social media, email address, or otherwise even embed the total link in certain other websites as now they see fit.
The innovative YouTube Clone Application includes a powerful searching option that once again filters out the popular videos based on some user inputs and otherwise even provides video suggestions mostly on the application's home page. Users of the application should like or otherwise dislike perhaps the video and leave reviews as now they usually see fit. A critical feature now for the particular user safety, if application users find a specific video demeaning or alarming, they can indeed report the total video or the whole channel using the particular report button, and therefore the admin now can investigate and delete the video or the whole channel in accordance with company guidelines.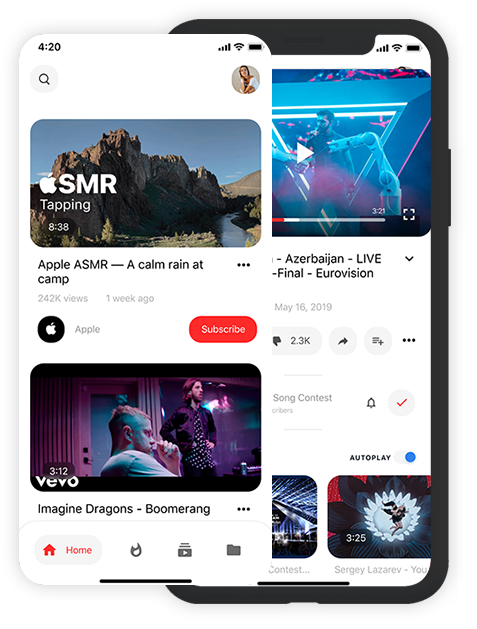 Your Key To Success: CHOOSE US FOR YOUTUBE CLONE APPLICATION
Technology evolves, and so does our cutting-edge YouTube clone app script. The mobile-friendly phone apps here will be actually designed and produced to work with both current and new smart phones in the whole market.
Our particular YouTube Clone at NBT will offer end-to-end personalized solutions that will include all of the requirements of client easily. The best part of this is that it is totally pocket-friendly.
The particular development team examines the app's functionality and perhaps performance to ensure that the final product is easily installable in the scheduled smart devices. So, whether it is for smart phones or desktop computers, installation would be a breeze.

The YouTube clone application can handle increased load mostly with ease thanks to the advanced coding intended to expect a potential surge in the service requests in future.

Clients now can easily incorporate Google ads into the application. Video or otherwise moving ads may also be simply placed for a specific section or otherwise channel of videos, starting before the start of the whole video or otherwise placed systematically in-between the intervals.
Application service providers will profit financially from targeted ads and otherwise even offer special subscription starter packs now for ad-free live streaming and some other special services to subscribers.
Is Features list of youtube Clone worth For you?
The mobile app can convert a variety of video formats to FLV now for smoother and continuous video playback. Furthermore, the application is intended to divide larger memory units further into small fragments all without impacting video quality, allowing for simple uploads once again to the whole server.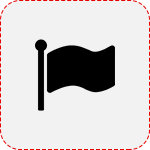 Users should report or otherwise flag videos or even channels that they believe are demeaning, troubling, or inappropriate for the platform. The app administrator may review the content and perhaps take action in accordance with company policy, which may include deleting the video content and pursuing legal action.
Users of the mobile app will be presented with a variety of payment options available, including those of credit or debit card and some other digitalized payment options. All of this can be tailored to the needs of the client.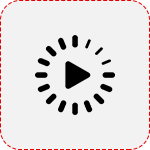 Users can indeed reach their supporters or viewers by running the live stream campaigns via the application, which also contains paid ad campaigns.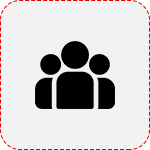 UNLIMITED USERS/VIDEO/CATEGORIES
Your mobile app can accommodate an unlimited number of users, and depending on your own server infrastructure, then you really can stream either an infinite number of hours of such videos from a variety of particular categories, which includes music, entertainment, sports, technology and further many more.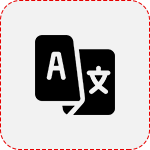 Users can indeed choose from a variety of languages such as English, Mandarin, French, Spanish, and some others. The feature is intended for a worldwide audience.
Why Choose Us
Videos have become an important part of our lives. There are loads of video-sharing websites, but only a few of them come close to the success and popularity that YouTube commands. Keeping this in mind, The Next big technology has come up with a YouTube Clone App which will ask you to create an account using your Gmail account. Here, you can view, upload, and share videos and contents. Users can also enjoy video clips, TV clips, music videos, and other content like video blogging, short original videos, and educational and informative videos.
The YouTube Clone App development services of NBT allow every user to access the app. We will bring your video streaming business idea to life. Our versatile technology blueprint allows you to get started with your YouTube clone app with custom front-end UI, advanced admin dashboards, powerful analytics panels, etc. Anybody can watch videos on the YouTube clone app but only registered users or members can upload videos.
NBT is the leading YouTube Clone App Development Company that helps students with their research work and assignments via the clone app. Users can enjoy the latest dance craze, the newest song, and the soap operas and television show that you might have missed on our app.