Shopify is a website-founded E-commerce application allowing an effective and powerful eCommerce system with online shops, ideal for small to medium-size businesses. Shopify offers user-friendly systems, such as order management, product Management system as well as payment gateway integration, user management system, Shipping management system, Inventory management system, etc. Hire Shopify Developer at Next Big Technology for any kind of eCommerce Website ideas, we work for all kinds of industries all our the world.
At Next Big Technology, We love eCommerce, we are truly passionate about Shopify eCommerce Development.
We convert your idea into a successful Shopify eCommerce store.
Don't wait — Build your E-commerce Store now!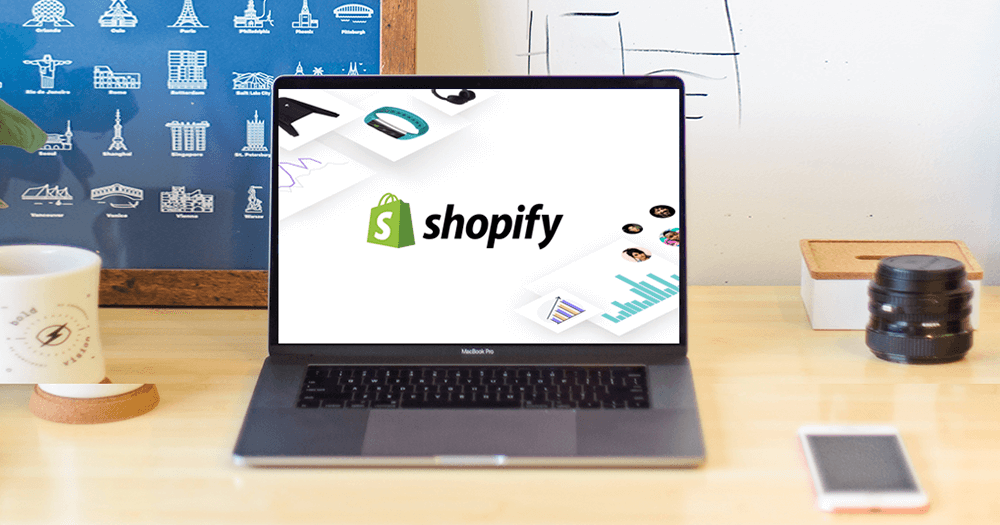 Our team of experienced Shopify Website Developers is innovative and skilled to create any type of eCommerce Web application as per your requirements. We create high-performing, mobile-oriented custom eCommerce web applications as per clients' thoughts and ideas. Shopify provides in-built hosting for your Shopify store which ensures high site performance and excellent server response.
Shopify has become a large community these days, we have a lot of options to choose from templates and apps as per our requirements, it makes work very easy we can choose from different innovative templates and if we need to change them as per our requirements, our team of expert Shopify Developers are experienced enough to customize design and functionality as per your needs. We can customize any Shopify templates as per our own ideas, Our Shopify developers are also capable enough to create custom Shopify themes with all Shopify standards, we can create Shopify Apps as well as per our requirements.
Hire Shopify Developer at Next Big Technology for all your eCommerce needs. Our team has earned core proficiency in developing and integrating varied Shopify based web solutions like:
-PSD to Shopify custom theme Development
-Shopify Store Development
-Shopify App Development
-Shopify Responsive Websites
-Shopify Theme Customization
-Shopify App integration and customization
-Shopify website maintenance & support
-Shopify Speed Optimization
-Shopify Mobile App Development
-Shopify Custom Design
Shopify Experts are available at cost-effective prices to complete your custom web application needs.
Shopify Web Application Development is always been one of our top leading areas of Web Application Development work. At Next Big Technology, we are familiar with the best industry Shopify developers who have many years of working experience with Shopify web application development. Hire expert Shopify Developers with us to get done your custom Shopify web application with quality and at a cost-effective price.
At Next Big Technology, our system of development provides the right set of developers that help in the development of Shopify custom web applications in the most standard and genuine way. The pool of dedicated Shopify developers we have with us, allows us to offer advanced Shopify development services for your Shopify Web Application by using the profile and experience of our developer with your unique web application development needs.
At Next Big Technology, we hire expert Shopify Developers through a proper selection process which ensures the quality and skills in our development team. Our selection process for hiring Shopify developers includes different technical coding and verbal tests. In a thorough systematize process, we establish relations between the functional requirements of the project and establish them in a proper sequence, to avail you of the best Shopify developer.
You can hire expert Shopify Developers to get the best of the benefits in developing your Web Application Project. We provide you with the best options to select from the large pool of developers and select the hiring amount that suits your need the best. Our team helps you to get the easiest hiring solutions by deeply going through your project requirements and analyzing your needs.
Please connect with us for any Shopify Website Requirements.