Virtual Betting Game App Development
Virtual Sports is a new way of betting, on the sports matches. Users can bet on the matches via digital platform applications or website to get the distinctive experience. To enjoy the virtual betting service, you need to choose the type of virtual sports game on our application. Next big technology provides you the solution to choose the winner on the non-bias system and generate the results on the basis of game betting activities and rules. It makes you feel like you are dealing in the real matches with the help of the graphics, our experts use in the virtual betting game application.
You can bet in every match available at our application. The betting companies offer their services for the various sports applications, which include the world-class favorite games like cricket, soccer, and more. According to the individual's requirement, you can prefer sports game development apps. Next big technology provides the impressive user interface activities of the game according to step by step game process. In addition, Virtual sports betting really differ from many other normal betting platforms.
Our application is fully unique and provides you to bet with the additional, modern, unique and advanced features.
Virtual sports betting solution features
Live N play
With this app, you can simply put the bet and view the match. Also, you can get updated with the Live score and immediately bet on the match.
Matches from all over the world
Get the opportunity to bet on every match across the globe. You can bet on thousands of sports games according to your interest.
Live Scorecard
Users can get the live score to place the bet easily on every step of the game.
Web & App Security
Users can get the secured services during the betting based on access permission where no one can log in your ID and password. Also, an app provides the 2-factor login process.
Live chat and Social Sharing
Users can share their perspectives with each other via chat message or social sharing.
Payment Gateway
Use the payment gateway process of the application to improve or increase the betting amount.
Virtual sports betting types
Cricket Virtual Sports Betting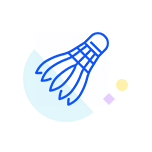 Badminton VIrtual Sports Betting
Football Virtual Sports Betting
Tennis Virtual Sports Betting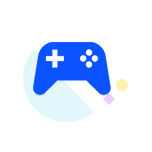 Soccer Virtual Sports Betting
Table Tennis Virtual Sports Betting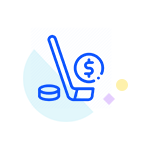 Hockey Virtual Sports Betting
VIRTUAL SPORTS BETTING DEVELOPMENT?
Our highly skilled and gifted group of game engineer's offers propelled game advancement administrations that are perfect with working Systems like, Android, iOS, Windows, and others.