Are you interested in owning an app similar to TikTok? Then you can stop your search here! Next Big Technology can assist you in building TikTok clone app on any platform you need.
Next Big Technology is top-rated mobile and app development company in India and we can offer the best mobile and app development solutions! We are pioneers in mobile and app development services! Choose us as your technology partner as we can build an app that exactly matches as per your requirements!
TikTok:
We know how popular TikTok was during initial days when the app was released. People had lot of craze for the app as they could record, edit and post the video. TikTok is the most admired app of the recent times. Lot more could be done using the app. People started becoming popular and were recognized. The app can be installed on Android or iOS platform. The app succeeded and became a huge hit.
Any person who hold talent can showcase by just uploading his/her video so that the talents can be recognized by entertainment or skit industry and give them an opportunity. Moreover, any person who has in built talent can just record and upload the video for fun. There are lot more advantages of the app.
TikTok Clone app:
As Next Big Technology hold extensive experience, we can build TikTok clone app on any platform with engrossing features and we are 100% sure that our TikTok clone app solutions would prove beneficial.
We can build your dreams! Talk to us so that we can clear all your doubts!
Features of TikTok clone app:
User Panel:
Sign-up:
The user can feed the mandatory details and can access the app.
Social media login:
The user can log in to the app using social media accounts.
Profile settings:
Appropriate changes can be made according to the user and the information could be saved.
Video uploading:
The user can upload videos as per their wish.
Video editing:
The user can edit the video using many tools – crop, flip, adding many effects, animation,etc.
Share:
The user can share their respective video on social media platforms.
Push notifications:
The user can get updates regularly.
Live streaming:
The user can go live using the attribute.
Effects:
The user can make use of the effects and can add them for the videos to create much more eye-catching effect.
Music:
Music effect can be given for the video. There are numerous songs and music files stored in the database.
Duet:
The user can collaborate with another person and can post the videos.
Like/Comment:
There are options to like and comment for the videos and re-share too.
Location:
The user's location can be traced.
QR code:
The users can scan their QR codes to subscribe.
Video preview:
The user can look at the preview video before posting any video.
Hashtags:
Hashtags can be utilized to tag any user and so on.
Reaction:
The user can post reaction videos to the user who has published his/her video.
History:
The user can look at the past information.
There are many tools that the user can make use of before posting videos. Users can even post lip syncing videos by adding songs in the background and so on.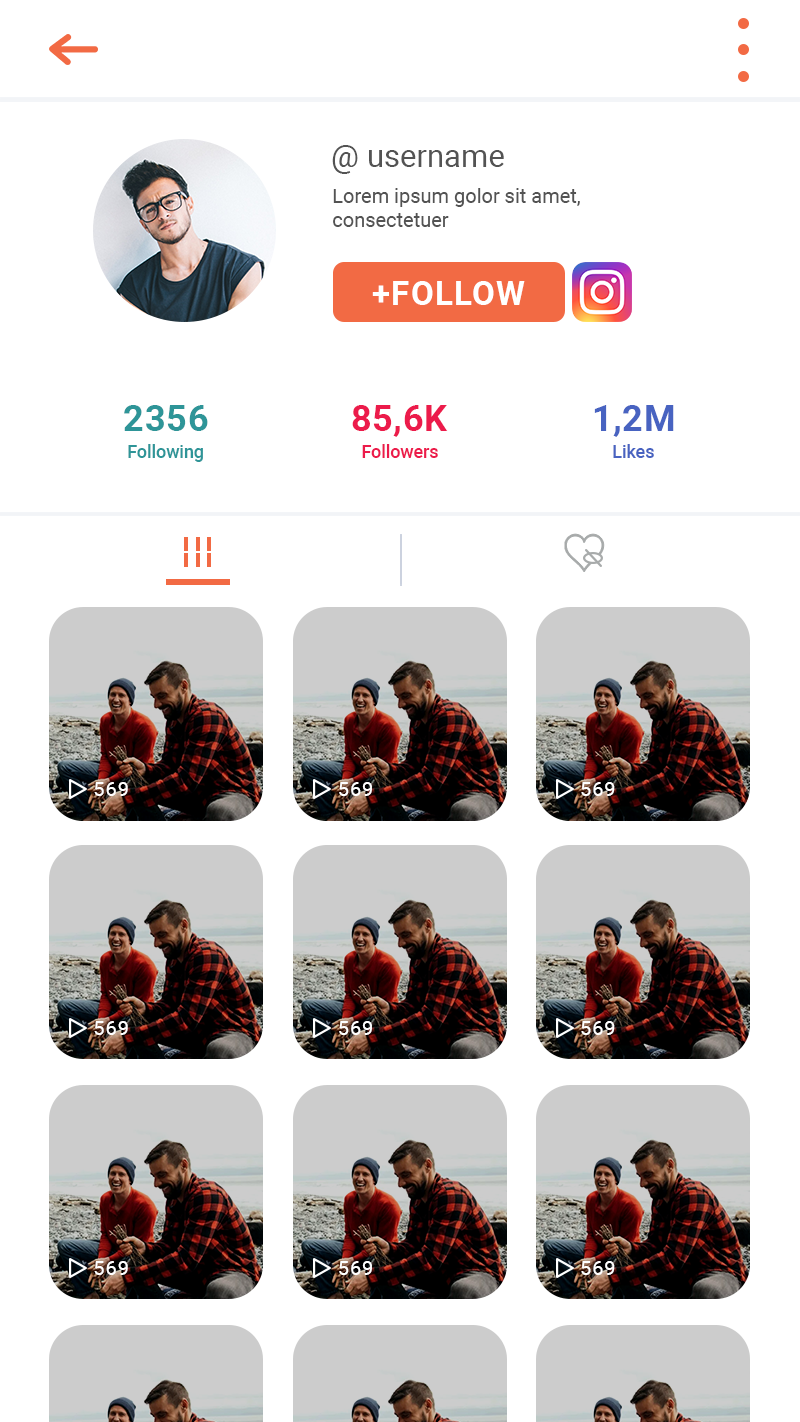 Admin Panel
Manage user accounts.
Manage payments.
Reports and analytics.
Statistics.
Site and content management.
Data of new users.
Manage and attend to complaints/issues.

We can build powerful admin panel which can prove advantageous.

There are many more features that can be incorporated according to your requirements.

We can implement them successfully.

Why you need to choose Next Big Technology for building TikTok clone app?

Our designers can build apps with appealing designs.
Our developers are skilled and can implement powerful back-end functionality.
Our industrial experts and analysts can analyze the requirements and can find the upcoming challenges in the project.
We can tackle all the challenges in a successful manner as we have considerable experience.
We can customize 100%.

We deliver in time and we hand over bug-free and high-quality software for our clients.

If you are looking for the best mobile and app development company then undoubtedly you can contact Next Big Technology so that we can assist you in building TikTok clone app!

Trust us! Get a quote!