Uber For Weed Delivery App Development
An excellent Delivery App for your On-demand Cannabis Dispensary Business
The advanced medical cannabis delivery app of NBT is the right software solution for your marijuana dispensary business. It will easily and conveniently provide services to better the medical conditions of the patients globally.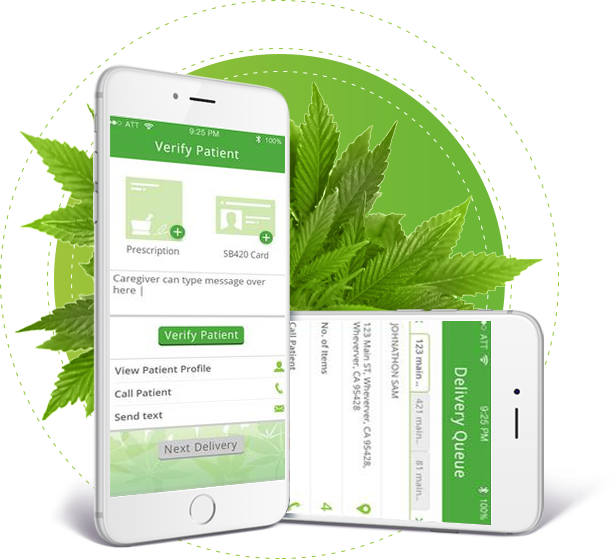 How On Demand App is the ideal platform to boost your business?
The demand for marijuana is growing rapidly, as it has become legal now. Our on-demand weed delivery app development software solutions help you boost your existing medical cannabis business or enter the lucrative market. NBT helps users or patients to connect with government-approved medical marijuana dispensaries via iOS and Android mobile applications. Our web platform is powered by smart algorithms that verify the user's eligibility before accepting & dispatching orders. Thus, we ensure end-to-end business consent while designing and developing an app. You can also modify our weed delivery solutions as per your needs and requirements.
Make your business online with our medicated cannabis app
The on-demand economy facilitates a popular business model of delivering goods and services right at your doorstep. Businesses can fulfill all the customer's demands directly with minimal infrastructure and bridge the connection between service providers and seekers. NBT is extensively experienced in bringing world-class Marijuana app development solutions due to the skilled and mastered developers. Thus, we offer high-performing platforms to medical dispensaries and start-ups and helps them connect with online users and grow revenues ten-folds.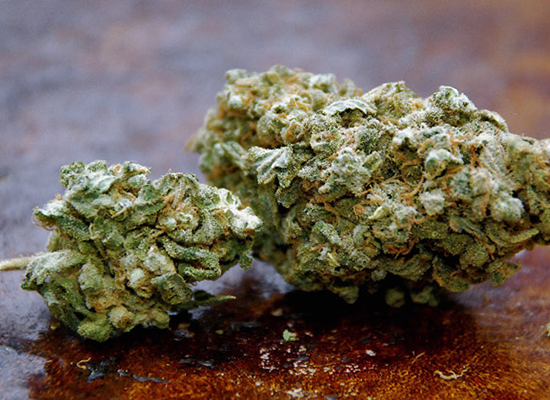 The customer chooses the products and places orders as per their needs.

Customers can track their order positions or status.
The delivery person will get the notification, once customers receive the order.
Advanced features of our Cannabis delivery app development solutions
Switch vendor's availability
This intelligent feature of our app enables vendors to mark their availability in providing service requests for weed delivery.
Marijuana buyers can immediately book their delivery or can schedule the same as according to their desired date & time.

Users can view and browse multiple products by signing-in and serve available vendors via an app.
NBT allows patients to rate & review the marijuana products, vendors, and delivery executives, once their order is fulfilled.
Customers can now track the delivery status from the point of pick-up till delivery via an app.
Users can view the estimated cost of the service including the product cost, delivery service cost, and tax before placing an order.
Medical marijuana vendors can either accept or decline service requests via app according to their situations.
Dispensaries or Suppliers can add, edit, or remove products, prices, descriptions, and other information.
Business admin can enhance business revenue by exhibiting customized advertisements and messages via the app.
This smart feature allows app users like customer/patient, delivery agent, medical vendors, and admins, to easily interact with each other.
Before placing orders, Customers/Patients can view the marijuana dispensary/vendors' profiles like name, address, government certification, and others.
Customers, medical cannabis vendors, and delivery agents can access notifications for service requests, messages, offers, payments, and others using push, SMS, and email.
Features showing Cannabis delivery app development solutions
Analyzing project requirements
The expert team of NBT understands all your business requirements and delivery emergencies. We aim to deliver a detailed document including project specifications that best meet your expectations.
Marijuana app UI & UX design
NBT commence app designing based on the business theme. We ensure the app's uniqueness using creative color schemes, graphics, iconography, and other aspects.
The on-demand cannabis delivery app went through multiple testing phases to track the performance and ensures bug-free app delivery and smooth operations.
On-demand app wireframing
Being the best development company, NBT aims to create wireframes for screens included in the medical cannabis delivery app. It provides a clear view of the objective and fulfills business and patient expectations.
NBT analyze your requirements and initiate app development.  Our team ensures the unique app for smooth operations and scalability as per business requirements.
We offer reliable app classification solutions that make you relax from ideas to launch. Our custom-built medical marijuana delivery app gets deployed at popular app stores and runs on both Android and iOS servers.
What NBT offers through Marijuana delivery app development?
Role of technologies in Marijuana delivery app development
The experts at NBT influences the cannabis delivery app with smart technologies and ensure real-time tracking, secure payments, easy ordering, timely delivery, and smooth operations of different functionalities.
Yes! Our cannabis delivery software development solutions offer the flexibility to add existing stores into the digital platform.
Yes, it is possible but modifying the script raises the risk of performance failures and affects the support package coverage. Thus, try to avoid it, if you can.
Yes, our advanced multi-language support enables users to view and communicate via the language of choice.
Of course. Apart from integrating secured payment gateways, NBT offers multiple payment options like credit/debit cards, net banking, digital wallet, etc.
NBT helps you discuss the post-launch support services with our experts. Our packages are pocket-friendly and ensure peace of mind.