NBT Salesforce Development Services
Determine the most effective Salesforce Development Services now for your own project.
Improve your business prospects just by utilizing our exceptional customer relationship management solution, which is regarded here as the absolute best by the industry experts.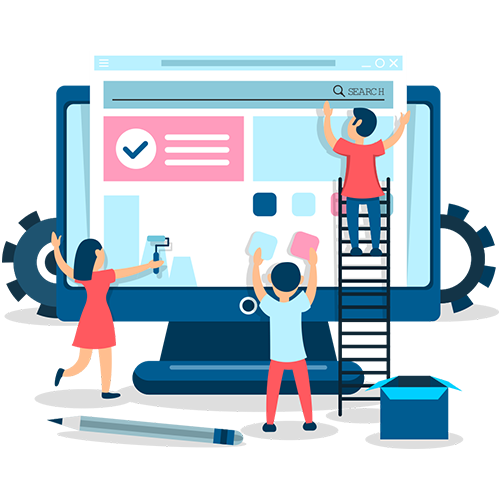 Power Of High Quality Salesforce Development
We are indeed developers who are motivated by the total need of the whole heart rather than the need of the actual mind. As a result, our own Salesforce development solution provides the best particular customer management service now for your own project. We have indeed mastered the total skill of providing personalized CRM solutions which resonate mostly with your own project by being truly innovative and otherwise completely immersive. In addition to the transformative cloud-based modern technology, you will receive full technical support, assurance in quality, and perhaps solutions which will meet any particular need or scale.
If you are somehow looking for a particular platform that will help you increase your own decision-making, efficiency, and perhaps overall spending, our salesforce growth solution is for you.
What Does NBT Offer During
Salesforce Development Services
We provide high quality In Demand Salesforce Development Services, as per client custom requirements, and as per his business requirements.
Salesforce Consultant Services
NBT offer Salesforce consultancy to our customers based on their particular needs and perhaps requirements. Our best Salesforce experts assist your business in harnessing the true power of the platform and increasing efficiency.

Salesforce Integration Services
Discover Salesforce's true power with seamlessly integrated CRM integration, which improves various organizational structures such as ERP, banking and perhaps finance, and further on

Salesforce Setup & Configuration
Our tech experts configure, completely redesign, and further optimize Salesforce now for your company's specific needs, allowing for more precise decision-making.
Salesforce CRM Modification
Create Salesforce software based on your own organization's needs and perhaps procedures that you can micromanage to increase your productivity.
Salesforce Cloud Services
Enhance the skill of your current business processes by incorporating cloud skills and perhaps functionalities into your own salesforce-powered newer products, and watch the productivity skyrocket.

Salesforce Support & Administration
Do not be concerned about the domain registration, account configuration, profile default settings, or some of the other account-related tasks. We give full administration control over your own entire Salesforce framework.
Salesforce Data Migration Services
Our tried-and-true, fail-safe data migration process allows you to further transfer data from many websites and otherwise applications once again to the particular Salesforce platform while maintaining clarity, personal integrity, and speed.
NBT somehow provide the Salesforce optimization services now for key strategic and otherwise even urgent needs that necessitate an immediate transition to the most recent Salesforce CMR in order to meet your own business objectives.
Connect your own company to the Facebook of the particular enterprise world and take advantage of myriad opportunities mostly at the absolute discretion of our own Salesforce chatter specialists.
Why pick NBT as your
Salesforce Development Services?
Why choose Next Big Technology for Salesforce development? May be every company have same answer of this question, we will answer what we can really do, we have a proper team of Salesforce developers who provide high quality Salesforce Development Solution as per client custom needs.
Our Salesforce advisors are available to provide sound advice upon technology 24 hours a day, seven days a week.
Forget about post-development jitters because we have got you covered.
VERIFIED SALESFORCE DEVELOPERS
They have a team of talented and experienced developers.
You can easily get their support throughout any hour of the day.
They do have their expertise globally. They can work for any part of the world

Begin the building process with a single-window recruiting process.

They also do some of the advanced developments which you might love.
They usually give out the delivery on the desired time.
They provide the solution which is best for you and is perhaps much cost effective.
How Our
Salesforce Development Process Works
We work in different steps, we always follow Agile Methodology, we start with requirements gathering and planning and plan our work before development steps. We plan, we design, we develop, we test and deliver. We do provide long term support after work is live.

01. Requirement Gathering & Analysis
We work with our clients to determine their specific needs and otherwise requirements.
02. Planning & Discussion
We developed a process roadmap now for Salesforce growth and otherwise customization.

The solution is created, customized, and fine-tuned.
Our highly experienced QA Team examines the new software now for potential flaws and bugs, if any exist.
NBT produce the solution in accordance with your specifications once it has passed our strict quality testing.
06. Support & Maintenance
We provide fuller post-development support and otherwise maintenance.