Restaurant Table Booking Application Development
We Develop fully functional, innovative and user friendly Restaurant Table Booking Application as per current market trends and client requirements.
Restaurant Reservation Application Development Services
This modern era has become the highly advanced era and earlier days are now gone when booking system of restaurant was held on telephone or people wait to available the tables. Today, clients want to go with an intelligent way and they prefer to book their tables in advance and save their precious time through an effective application of restaurant table booking. NBT is a reputable Software Development Company and provides you to take your business another level by providing you on demand online software for restaurant reservations. Through application of restaurant reservation clients are allowed to view the different ambience, tables and can recognize regarding the different cuisines.
Find & Book Restaurant Which
You can search any restaurant for dinner or fast food at one click
Restaurant Table Booking Mobile Application Panels
NBT restaurant table management system is a replication of the useful dashboards, supplementattractive features and useful tools for the owners and customer by our specialists.
Panel2 : Restaurant Panel
Process of Online Restaurant Reservation Application
How App Works check below steps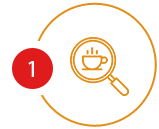 User find the nearby restaurants according to the category and location
Admin receive the offer and request different options of the restaurant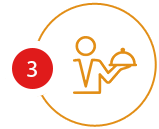 Choose the different restaurants into your cart
User can choose the table, as per to the choice from the cart
For restaurant booking admin gets the invitation
Admin will send the invitation to the particular restaurant
Restaurant will authorize the request
User receives the confirmation of booking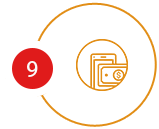 User can easily pay online for the booking or even at restaurant
Are you looking to develop Restaurant Mobile App?
Key Features of Restaurant Reservation System

Our specialistdevelopers of restaurant booking mobile app bring the application that treats as a bridge between restaurants and user. It assists to connect with different restaurants with the particular user.

The application for restaurant seating efficiently supports online payment, user can easily pay in advance to the selected restaurant. Our professional sintegrate different platforms of payment through API to the website.

Our dedicated developers design the solution in a manner that manager of restaurant can preview the client's history records, and as well as it efficiently saves all the details.
Our online booking software assist users to choose the best restaurant and can understand about their services by reviews and rating.

NBT provides best software for restaurant reservation that enabled to send notification in the type of reminders to the user and restaurant both.

We offer the best booking system, wherein user can carefully check in depth regarding the restaurants according to rating, location, left booking etc.

The plan of membership improves the business and opens the chance to build ongoing relationships with clients.
Quality Work on Time Delivery
It has been observed that youth is paying attention towards food, and they findexcellent food but throughout office time and in chaotic lives to reach till their desired dishes is very tough, but today's technology has made it simple with justsome taps on your mobile screen, you can order your desired food with your mobile app. In case owners of the restaurant wish to serve their clients in a best and modern way so they can contactwith NBT, for the greatest Restaurant web service, it provides you the best service for restaurant website development in conditions of restaurant app design that is made by the best developer that make it an excellent and make it reliable restaurant website company.