We provide a full range of web services with expertise in Boonex, we have done many popular social networking applications using Boonex Dolphin, Hire Boonex Developer at Next Big Technology will end your search for your Social media Networking website. As a Top Boonex Development Company, we provide complete Boonex Development Services which include Social Networking Websites, Dating Websites, Community Web Applications, etc.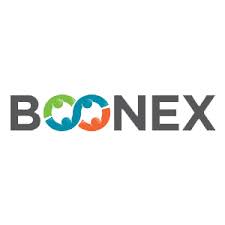 Our team can develop custom designs and can customize the social media network to suit customer-specific needs. We can customize the Boonex dolphin as per customer needs. We can create a custom Boonex Module as per client requirements.
We are a team of ih-house Boonex Experts. we provide pixel-perfect websites fully manageable via the admin panel, we create fully Responsive websites. we have done more than 30 Boonex websites in the recent past. we can handle any kind of Boonex related work. we provide website maintenance service as well.
Every social network needs a mobile application as well these days with the website. Dolphin Pro coming with native open-source IOS and Android apps that you can change, customize and submit to the Apple store and Google Play as your own. Our team of Boonex Developers is experienced enough to create mobile applications with Boonex.
Boonex is mainly used for online dating sites and for different kinds of social networks. Boonex Dolphin is the world's most popular social network CMS. It's widely used for social media networking websites, you can easily create a social dating website using Boonex easily using its inbuilt feature, it provides you all the features you can think of in a social networking website.
you can compete with any popular social media website in terms of functionality using Boonex, it's far better cms rather than any other social media networking cms or script.
Being a Best Boonex Development Company and all Boonex Development Services provider we work on all kinds of Social Networking, Dating, Community, or Networking websites and Mobile Apps using Boonex Dolphin. Hire Boonex Developer with us for your next social networking project.