In today's modern world, applications have become more powerful. They offer services directly or indirectly to various businesses. As a result, more individuals are willing to offer their time, expertise, and money to such applications. Top app development company 2023 is expanding its app arena to touch a sizeable percentage of the market. There are some applications that make you stand out from the competitors. They are as follows;
1. Medical Apps
Due to the huge demand for mobile applications, physicians and doctors can use them for scheduling appointments, reminders, check-ins, etc. The most important feature in this category of health education. People are getting misinformation from the web. Therefore, medical professionals are using mobile applications to provide accurate and relative information to people. For instance, you can create a symptom checklist for various illnesses and further provide useful resources on what patients should do during emergencies or if they are facing certain symptoms. Also, app development services are considered a resource for doctors' information including their biography, phone numbers, and addresses.
Also read : How to select the best app development company for my app development project?
2. Health and Wellness Apps
Beyond medical apps for doctors, several other types of businesses can influence the health and wellness space. People running a fitness business must choose a mobile app for their business. Here, the possibilities are seemingly endless. This category includes Gym apps, Personal training apps, cooking apps, Apps for dietitians and nutritionists, Weight loss apps, Meditation apps, Yoga apps, etc. There are several ways to expand your fitness business and make money.
Virtual personal training is increasing at a great pace. Trainers are continuously using apps to create 30-day workout challenges with custom videos and lessons. App users find this extremely useful, as they have access to these on-demand training sessions.
Gym owners are using the apps of the next big technology app development company to manage memberships, set up training sessions, share class schedules, and facilitate mobile check-ins.
3. Grocery Apps
Consumers have quickly adapted to the online grocery market. With this, big players like Walmart, Amazon, and Target have started offering grocery delivery and pick-up services. It ranges from large chains to small and-pop shops, specialty stores, and more. Mobile applications provide a significant benefit. Grocery mobile applications offer the ability for users to save information. But the biggest win for grocery stores is the ability to save information in the app for the users. This determines the checkout process and allows for higher conversion rates.
The user's name, address, phone number, email address, and payment information can be stored safely within the user's profile. To place an order for pickup and delivery, Top app development company 2023 only needs to click the buy button.
4. Education and E-Learning Apps
Remote learning trends have increased the demand for education and e-learning apps. Lots of people are using e-learning apps to attain new skills or credentials. For instance, the Kids Learning Tube is an online learning resource for children. Kids will learn subjects like geography, nutrition, the solar system, and more via animated videos and music. These videos were so successful that the online learning company decided to launch its own dedicated e-learning mobile app.
With numerous possibilities in the online learning space, you can expect a significant spike in the release and user adoption of these apps in the coming years.
5. Restaurant and Food Delivery Apps
The food & drink industry is driven by government regulations and consumer behavior. But the restaurants that have continued using app development services have continued to thrive and survive moving forward. Consumer usage and preferences for food delivery go beyond the big brands. It provides full control over your margins. Also, a dedicated restaurant app lets you manage reservations, set up a customer loyalty program, send targeted promos, and more.
6. Dating Apps
According to the research, 30% of adults have used an online dating app. This percentage increases more for people between the ages of 18 to 29 than for adults between 30 and 49. The brand related to dating apps has changed over the last several years as well. Most people are using these platforms to find a committed partner. You can make lots of money in this lifestyle app category.
7. Finance Apps
The demand for finance apps of the next big technology app development company is skyrocketing. Over the last several years, the overall fintech market has been rising. Mobile payment apps, banking apps, asset management apps, personal finance apps, etc. are considering a rise in user adoption and usage. Today, people have largely considered the idea of using the application to track expenses, pay bills, save for big purchases, trade stocks, and more. These apps allow the average person to feel more in control over their finances and continue trending upward for the foreseeable future.
Also read : What Are the Steps Every Mobile App Development Company Follow Before Building a Mobile App?
8. E-commerce Apps
Nobody denies the fact that E-commerce applications have also set the trend in the market. This category is growing exponentially for years now, with no signs of slowing down. An app offers more benefits for businesses and users when compared to online shopping from a mobile site or desktop browser.
In terms of personalization, convenience, speed, customer support, offline access, user experience, engagement, and checkout optimization, apps have an edge in every category. Businesses with an e-commerce presence make mobile-app an important feature. No matter whether you are a small retailer having an interest in increasing your online presence, e-commerce platforms allow people to create a website with ease. Top app development company 2023 can turn your Shopify store into an e-commerce app with a few clicks. It does not require any coding, technical experience, or formal app developers.
End Note
Hiring experts of app development services are relatively easy, then forming an idea that will break records and impact the world. Most apps run in-demand for some days and then vanish, so your goal should be an idea that will thrive for at least a decade.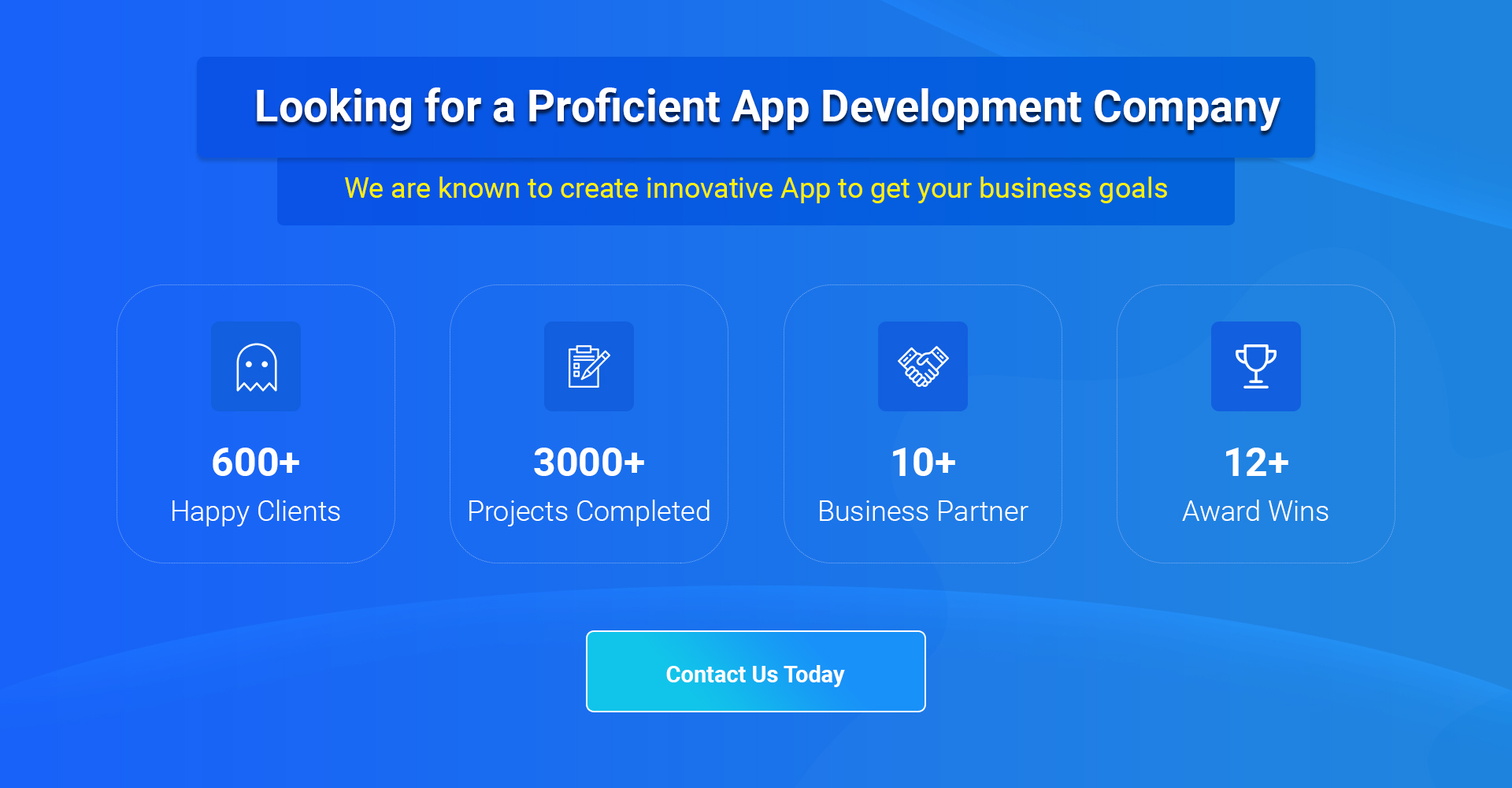 Thanks for reading our post "How to make your app development company successful – Popular applications ", please connect with us for any further inquiry. We are Next Big Technology, a leading web & Mobile Application Development Company. We build high-quality applications to full fill all your business needs.