Introduction:
Finance and banking solutions are essential to add primary valuation in a financial organization. Every insurance company and finance organization engages in an online payment system.
It includes mobile banking and transaction processing services. Therefore, it is essential to get finance insurance website development services.
As it is responsible for giving the proper boost in the changing marketplace. Web development companies have skillful and experienced developers.
They work on simplifying the entire process to deliver the solution. It is their job to do real-time development by connecting to the process.
It is essential to look for leading web development services. This is because they have expertise in different sectors, including government, private and public.
It is essential to have proper solutions for insurance and bank institutions. Web development services will help in increasing operational efficiency.
Therefore, it can reduce cost, increase revenue and maintain cost leadership. Web development companies are responsible for helping in quick profit generation.
They work on providing continuous leadership by delivering customer focus service. It is all about matching the market trend and ensuring a better outcome.
Also read : All about Finance and bill management app Development
Major Challenges in the Finance & Insurance:
Challenges are an integral part of every sector of the industry. It is far more challenging in the insurance and finance sector.
Web development companies work on addressing these major challenges. There is various part of challenges which is important to look upon.
It is important before engaging with development services for the website. Every expert web development service will make sure to manage these challenges.
• Customer Data Management:
Business intelligence and analytic insight are highly important in the current digital world. It is mandatory for managing, analyzing, and storing a lot of data.
Understandably, the finance and insurance sector faces a wide range of customer data generation. It is important to manage them properly and frequently.
This is the first solution every web development company needs to address.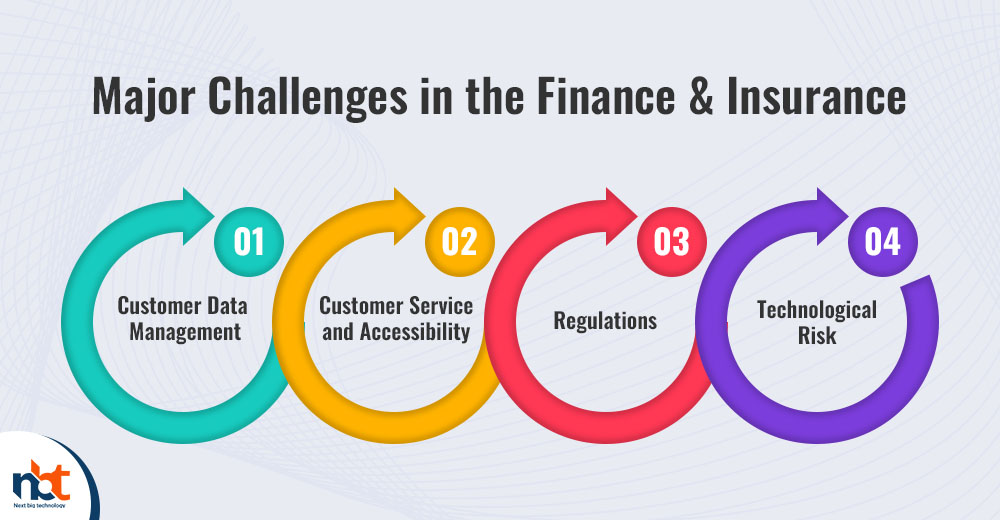 • Customer Service and Accessibility:
Smartphones are rapidly gaining attention to change the relationship with money completely. Devices are the best way to access and engage with the payment process.
Most importantly, they are highly safe for accessing information and data. We understand that financial data is one of the major concerns related to security.
The new generation mostly prefers a convenient and personalized version of the service. They want a quick and efficient way to manage bank accounts and financial documents.
This is another detail that web development companies need to address.
• Regulations:
The majority of the banking and insurance sectors have tight regulations. It is all about engaging with excessive, costly, and ineffective outcomes.
Rapid increasing demand for the regulatory requirement is highly impacting diversity and innovation. It is all about maintaining the regulation while delivering efficient customer service.
It is tough to engage with the service while maintaining strict regulations. On the other hand, it eliminates the industry's creativity due to pressure.
• Technological Risk:
The banking and finance sector does not focus on agile and secure systems. Most of them look for a quick and efficient way to develop the website.
Although it is important to invest in the best solution to engage with the customers. Web development companies work on enhancing mobile banking and digital systems.
We need to understand that online transactions can have cyber-attacks. Web development solution companies are responsible for eliminating such risks.
On the other hand, they need to focus on the good innovation of the system. We understand that affordable option is a major concern for every sector.
Although seamless experience is another important factor for this industry. Web development companies will work on multiple channels to ensure security.
Solution Delivery by Finance & Insurance Web Development Company:
Expert web development company having experience in helping different financial institutions. Over the years, they have experience serving millions of customers.
They focus on the future-ready, bug-free, mobile-friendly, and reliable solution. Experts work on understanding the entire business proposition of the industry.
They completely know about the expectations on this sector's services and products. This is the main reason they are ready to deliver accordingly.
They use all the latest frameworks and tools for the development process. It helps them to create a strong customer tractability with the service.
Therefore, it helps in converting visitors into loyal customers.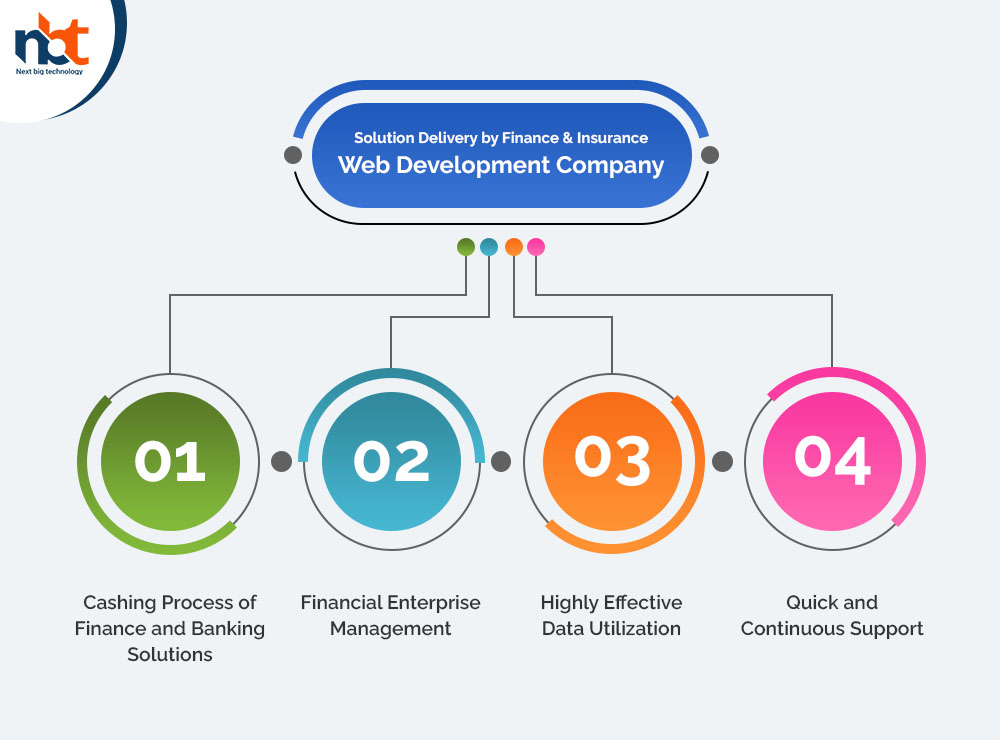 • Cashing Process of Finance and Banking Solutions:
It Is important to have a strong combination of a skillful and expert developer. This is the best way to get solution-driven strategies according to customers.
Most importantly, it helps in maintaining the expectation with a high-end solution. It is important to have better banking activities using smartphones, variables, tablets, and other devices.
The entire service is all about offering the convenience of the customers. Experts work on encouraging different concepts to ensure branchless banking.
• Financial Enterprise Management:
This particular solution will allow additional staff to work in remote conditions. It will help in managing all the customers' data from any location.
The objective of the web development company is to simplify the entire working system. However, it is important to add a secure software solution.
They also work on enterprise-level mobility solutions for every banking and insurance sector.

• Highly Effective Data Utilization:
Web development companies deliver convenient and intuitive ways for managing consumer data. Experts work on integrating the best financial tech solutions.
They work with all the advanced tools and frameworks for service delivery. A team of professionals works on enhancing the security of every part of the system.
It is important to deliver a high-quality experience to the customers. Therefore, they can easily manage financing activities, transfer money and even generate requests.
Also read : Insurance Agent Mobile App Development Cost and Features
• Quick and Continuous Support:
A high-quality web development company will not stop its service with the deployment. They work on a proper monitoring system to guide through the transitions.
Understandably, the website needs to have continuous up-gradation and changes. All of these services will be ensured by the leading website development company.
It is important to stay ahead of the competitors by enhancing the service. It is all about delivering the digital solution for the brand with high-end functionalities in the industry.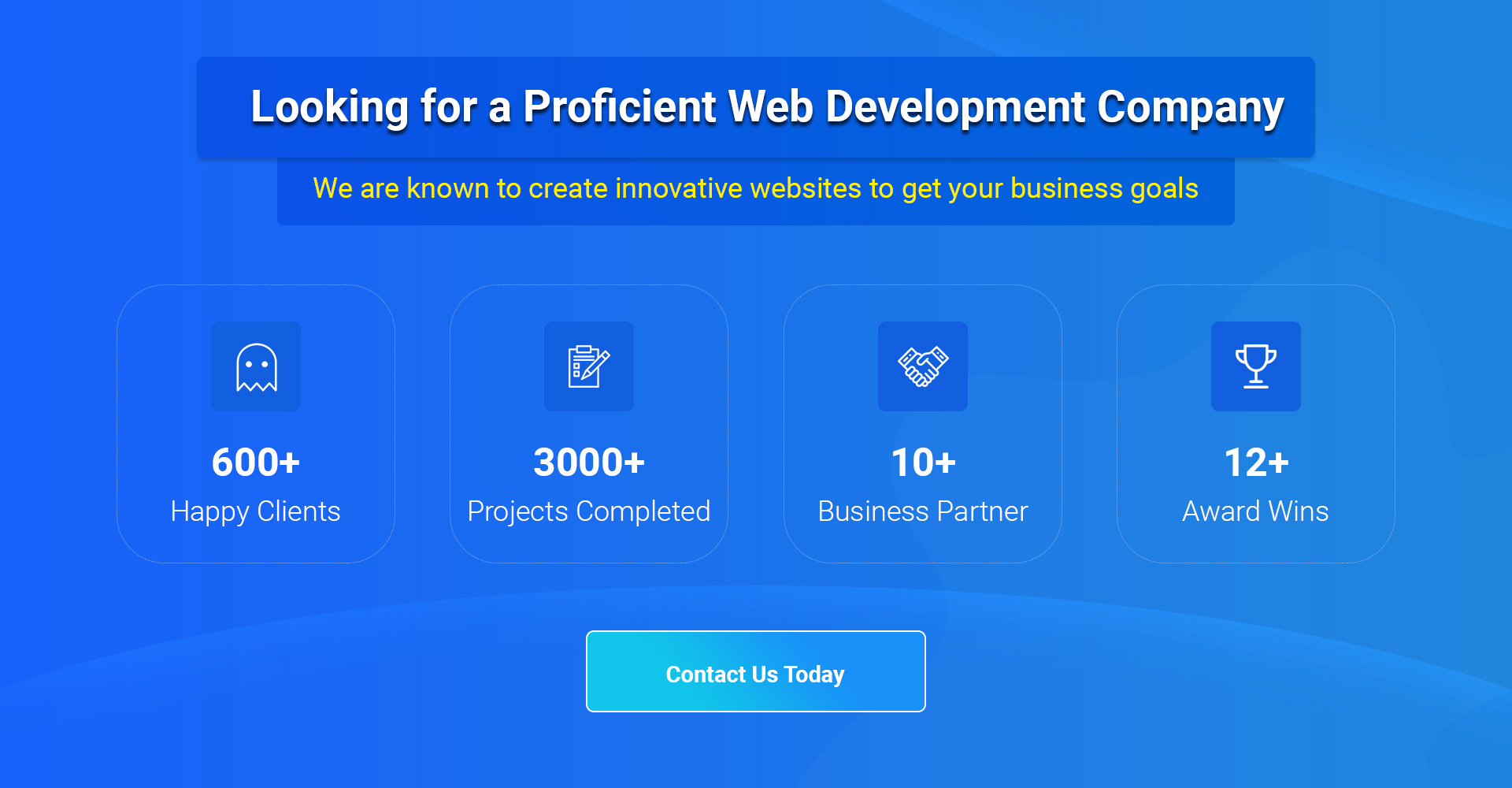 Thanks for reading our post "Finance Insurance Website Development Company", please connect with us for any further inquiry. We are Next Big Technology, a leading web & Mobile Application Development Company. We build high-quality applications to full fill all your business needs.