Google is a great place to find ideas for new ways to layout and design websites. First, they made one of the most popular websites with a surprising lack of complexity. This is quite an accomplishment, especially considering how clumsy they used to be.
What are the qualities of a good website for business-to-business? How do you define web design that is at the cutting edge? And what rules should you follow to ensure your website is beautiful, up-to-date, and valuable for your business? Read the next part to find out what happens.
Put the user first in the designs you make.
It would help if you continually keep your audience in mind when making a new website. How well a business does depend on how happy its customers are. This includes every step of the customer's journey; from the first time they talk to you to the last time they buy something.
But your website may serve more than one type of person. Suppose you work in the biotech industry, for example. In that case, you might want to make different parts of your website for doctors, hospital administrators, patients, investors, the media, community organizations, and corporate and NGO partners.
Also read : Top Web design trends that will dominate 2021
You should ensure that people of all ages and backgrounds like the interface and design.
When making a website, many companies start by outlining the different parts and pages they want to include. Part of it is for selling things, giving services, and finding solutions to problems. A paragraph with information about the business. A blog. Possible job openings, opportunities to meet people, etc. That's not a good idea because you only pay attention to yourself. It would help if you instead turned things around.
Planned business strategy
Unlike traditional billboards, websites are a form of advertising that is constantly changing. You want people to do something, not just look around on your homepage and then leave.
Think about how your website could help your business grow before you build it. How will you know if the website worked or not? Many companies make a mistake by waiting until after the site goes live to decide what to do. Figure out how you'll know if you've done well, and then make things with purpose and planning.
Design that works on mobile devices
This part is simple, but it plays a vital role. Some people won't return to your site if they have a terrible experience looking at it on their phone. A bad mobile experience can be horrible for businesses whose customers mostly interact with them through their phones. Use responsive design if you want your website to look good on any screen, no matter how big it is.
Use Pictures
All people rely heavily on their ability to see. Visual appeal can entice or repulse.
About half of the nerve cells in your brain are in charge of seeing things. So, not only do we have a biological need to find and enjoy great things, but nature also makes us that way.
Our minds are much more likely to remember things we see than we read. For example, after 72 hours, they will remember only 10% of what they have read but 65% of what they have seen.
Type that is both big and expressive
Today's website designs often use typefaces that are big and bold. Because it looks good to the eye, it's also striking and easy to remember. It also works well to make people feel something on a subconscious level when they visit a website.
Large amounts of white
In website design today, the idea of white space is easy to understand: less is more.
White space, also called "negative space" is usually seen as a good design element by people who visit websites.
If you leave a lot of white space around your headlines, people will pay more attention to them—better separation between the parts. As a result, your writing is now easier to read. The colors in your pictures are also much brighter.
Using enough white space will make your business look more stable and well-known.
Users will have a much simpler time navigating your site if you employ enough white space. In addition, when you have a lot of information to share, it must be laid out in a way that is easy to read and understand, even more so if many of your potential customers use mobile devices to visit your site.
Powerful Color Combination
Color is all about making a statement. Using colors that go well together can significantly affect how people feel when they visit your site. The correct sensory appeal can elicit a favorable reaction and a loyal customer base.
Your brand and the target market should inform the color palette used for your modern website design. Brand identification and customer memorability are both enhanced by the use of color.
Mixing in Videos
Now is the time to get people to watch videos on the web. Videos are showing up on more and more websites these days, and this has the potential to reach people much more involved.
When asked, "How common is the video?" more than a billion people visit YouTube daily and watch more than a billion hours of videos. After Google, the most visited website in the world is YouTube. In addition, YouTube gets more new visitors each month than Twitter, Instagram, and Amazon combined.

Movement
Movement is becoming more and more popular in web design today. Adding animation to your website is a great way to get people interested. People who visit your site will notice, and it will be easier to keep their attention.
Zenefits, Pitch, and Segment are all great examples of websites that do an excellent job of incorporating movement into their basic layout.
Also read : Tips to Design Better Web Design Interface for Better User Experience
Innovative design can cut the time it takes for a page to load.
Page load times are the essential thing in web design today.
After all, everyone is annoyed by a slow website. But not you. And indeed, not the customers you already have. Not a single one of your potential clients.
Websites that take a long time to load give visitors a bad experience. It's just as annoying to wait for a website to load as it is to try to watch your favorite show on Netflix while it's already playing.
Also, Google doesn't like pages that take a long time to load. Because they hate them so much, they have made page load speed a ranking factor in their search engine optimization plan. On February 4, 2014, Google was given a patent for using site speed as a factor in organic search rankings. (US Patent 8,645,362). If your site takes too long to load, Google's search engine won't yield good results.
Summary
A website's overall success or failure isn't just based on how well it looks. Google found that a user's first impression of your company is based on how your site looks as soon as 50 milliseconds after they land on it.
It would help if you thought of your website as one of the best ways to market your business. It needs to do more than tell people about the brand; it needs to make people feel something when they think of that brand. In addition, having a website with an up-to-date design will help your business succeed because more people will become paying clients.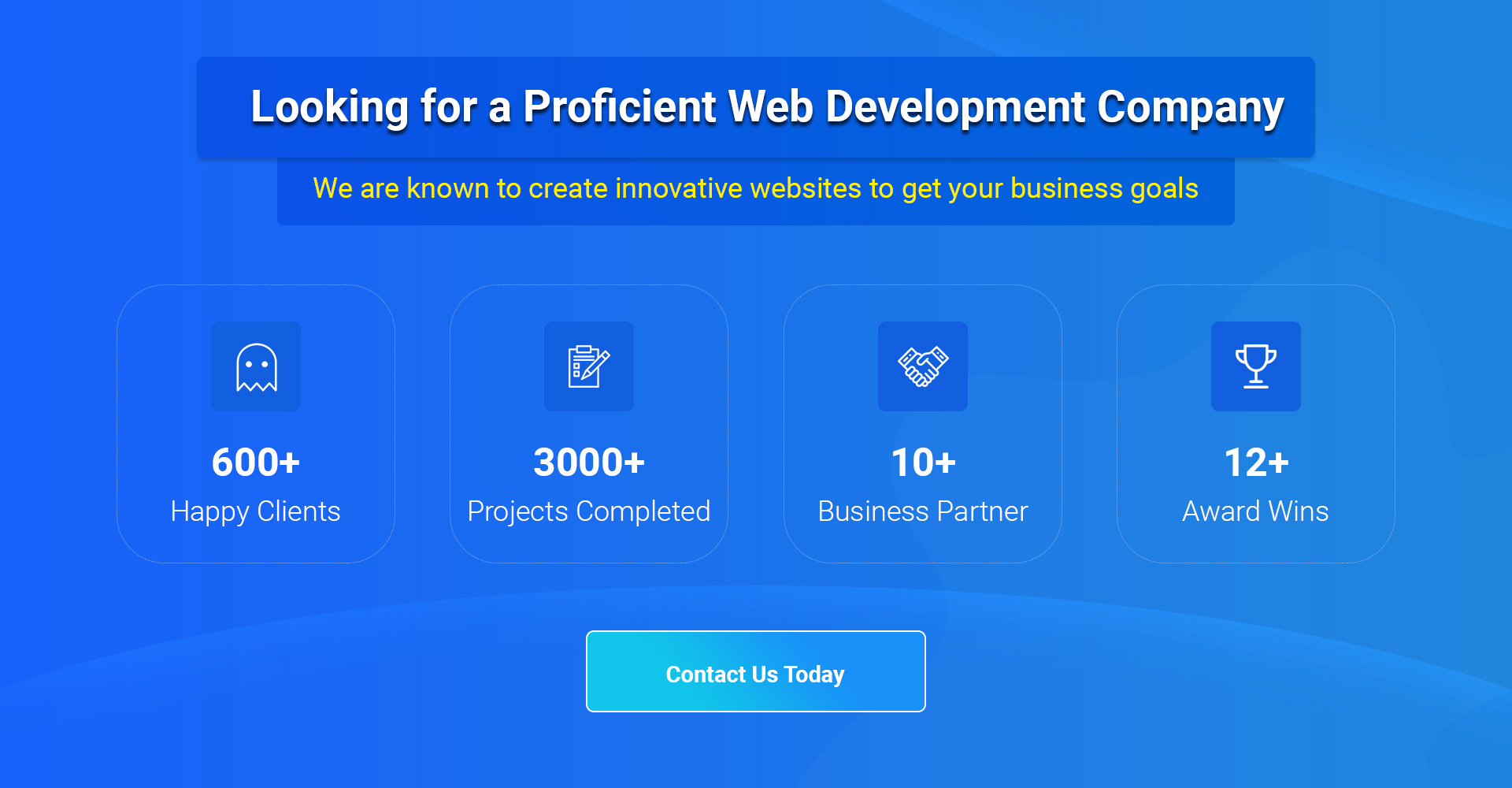 Thanks for reading our post "10 Elements of Modern Web Design That You Need to Know", please connect with us for any further inquiry. We are Next Big Technology, a leading web & Mobile Application Development Company. We build high-quality applications to full fill all your business needs.