In the digital age, video streaming platforms have revolutionized the
way we consume and share content. With the rising demand for online
video content, developing a video streaming platform has become a
lucrative venture. This comprehensive guide explores the intricacies of
video streaming platform development, covering its significance,
features, development process, and more.
Introduction to Video Streaming Platform Development
Understanding the Impact of Video Streaming on Digital
Media
Exploring the Growth and Potential of Video Streaming
Platforms
Significance of Video Streaming Platforms
Global Reach
Enabling Content Distribution to a Wide Audience
Breaking Geographical Barriers for Content Consumption
Content Variety
Offering Diverse Content Ranging from Entertainment to Education
Catering to Various Interests and Preferences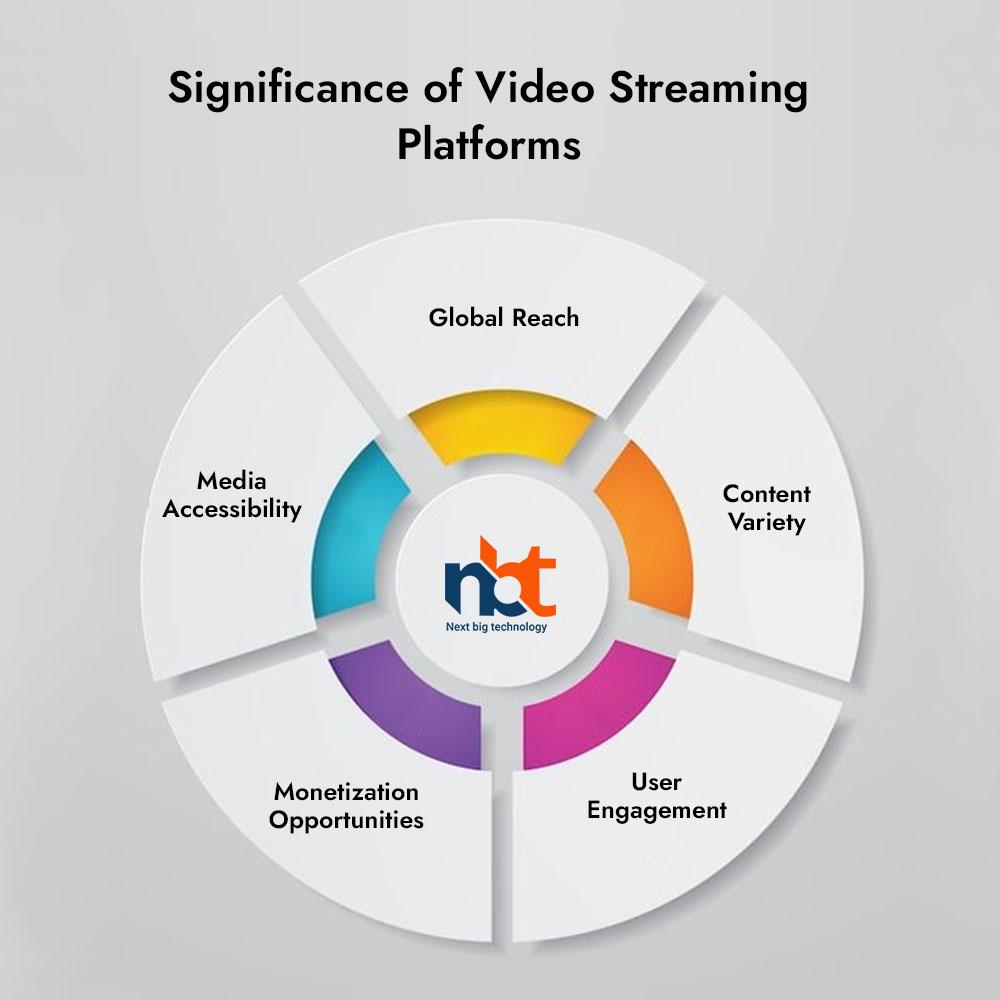 User Engagement
Providing Interactive and Engaging Video Content
Encouraging User Interaction and Participation
Monetization Opportunities
Offering Revenue Streams through Ads, Subscriptions, and Pay-Per-View
Creating a Profitable Business Model
Media Accessibility
Enabling Users to Access Content Anytime, Anywhere
Empowering Users to Choose Their Viewing Schedules
Key Features of Video Streaming Platforms
Video Content Upload
Allowing Content Creators to Upload Videos
Providing Options for Video Metadata and Descriptions
Streaming and Playback
Ensuring Smooth Video Playback on Various Devices
Supporting Adaptive Bitrate Streaming for Optimal Quality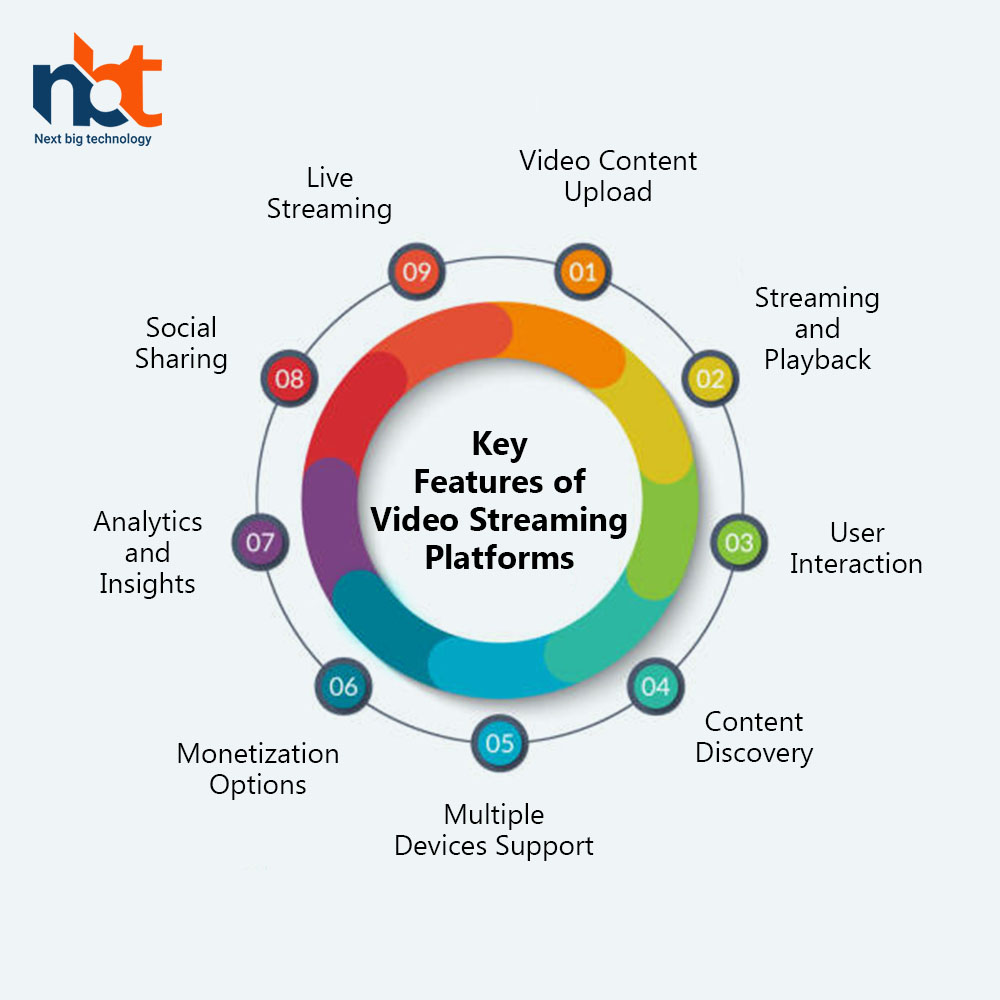 User Interaction
Enabling Comments, Likes, and Sharing Features
Fostering Community Engagement and Interaction
Content Discovery
Implementing Intelligent Recommendation Algorithms
Suggesting Relevant Content Based on User Preferences
Multiple Devices Support
Optimizing Videos for Mobile, Tablet, and Desktop Viewing
Providing Consistent User Experience Across Devices
Monetization Options
Integrating Advertising for Revenue Generation
Offering Subscription Plans and Pay-Per-View Models
Analytics and Insights
Providing Content Viewership Data and Analytics
Helping Content Creators Understand Audience Behavior
Social Sharing
Enabling Users to Share Videos on Social Media Platforms
Expanding Content Reach Through User Shares
Live Streaming
Supporting Real-Time Live Video Broadcasting
Facilitating Live Events, Webinars, and Streaming
Video Streaming Platform Development Process
Idea and Conceptualization
Defining the Niche or Theme for Your Streaming Platform
Identifying Target Audience and Unique Selling Proposition
Market Research and Analysis
Studying Competitors and Existing Streaming Platforms
Identifying Market Gaps and Opportunities
Technology Stack Selection
Choosing the Right Technologies for Video Streaming
Selecting Video Codecs, Content Delivery Networks (CDNs), and Servers
UI/UX Design
Designing User-Friendly Interfaces for Seamless Navigation
Creating Intuitive Interfaces for Content Discovery and Playback
Development
Implementing Video Upload and Encoding Functionality
Building User Profiles, Interaction Features, and Monetization Systems
Testing and Quality Assurance
Conducting Rigorous Testing of Video Playback Quality
Ensuring Compatibility Across Different Devices and Networks
Security Measures
Implementing Secure Video Streaming and Data Encryption
Protecting User Data and Preventing Unauthorized Access
Beta Testing
Launching a Beta Version to Gather User Feedback
Identifying Bugs and Improving User Experience
Choosing a Development Approach
Custom Development
Building a Video Streaming Platform from Scratch
Tailoring Features According to Your Specific Requirements
Using Video Streaming Frameworks
Utilizing Open-Source Frameworks for Faster Development
Customizing Frameworks to Align with Your Platform's Goals
Content Management Systems (CMS)
Integrating Video Streaming Features into Existing CMS
Utilizing CMS Platforms like WordPress or Drupal
Integration with Backend Services
Content Management
Developing a User-Friendly Content Management System
Allowing Content Creators to Upload, Edit, and Organize Videos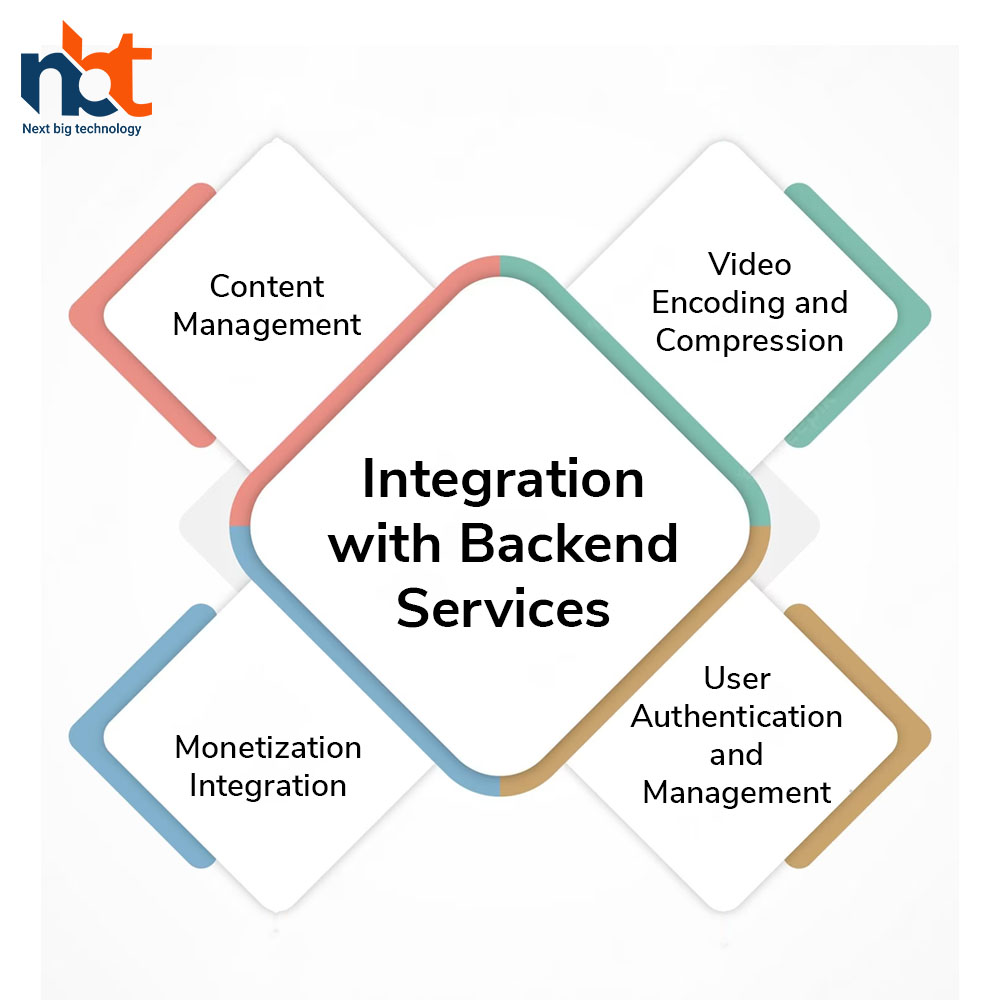 Video Encoding and Compression
Integrating Video Encoding Services for Optimal Playback
Ensuring Efficient Video Compression for Faster Streaming
User Authentication and Management
Implementing Secure User Authentication Mechanisms
Managing User Profiles, Subscriptions, and Preferences
Monetization Integration
Integrating Ad Networks and Payment Gateways
Setting Up Subscription Plans and Advertisements
User Experience and Interface Design
User-Friendly Navigation
Designing Intuitive Navigation for Content Discovery
Providing Clear Categories and Search Options
Video Playback UI
Creating a Minimalistic and Non-Intrusive Playback Interface
Offering Playback Controls and Quality Options
Content Recommendations
Implementing Algorithm-Based Content Suggestions
Enhancing User Engagement through Personalized Recommendations
User Interaction Features
Designing Intuitive Commenting, Sharing, and Liking Systems
Enabling User Interaction for Enhanced Community Engagement
Responsive Design
Ensuring Responsive Layouts for Different Screen Sizes
Optimizing Viewing Experience on Mobile and Tablets
Testing and Quality Assurance
Video Quality Testing
Conducting Thorough Testing of Video Playback Quality
Ensuring Smooth Playback and Minimal Buffering
Device Compatibility Testing
Testing Video Playback on Different Devices and Browsers
Ensuring Consistent Performance Across Platforms
User Experience Testing
Engaging Test Users to Evaluate Usability
Gathering Feedback for User-Centric Improvements
Launch and Deployment
Content Onboarding
Inviting Content Creators to Upload Initial Videos
Ensuring Diverse and Engaging Content from the Start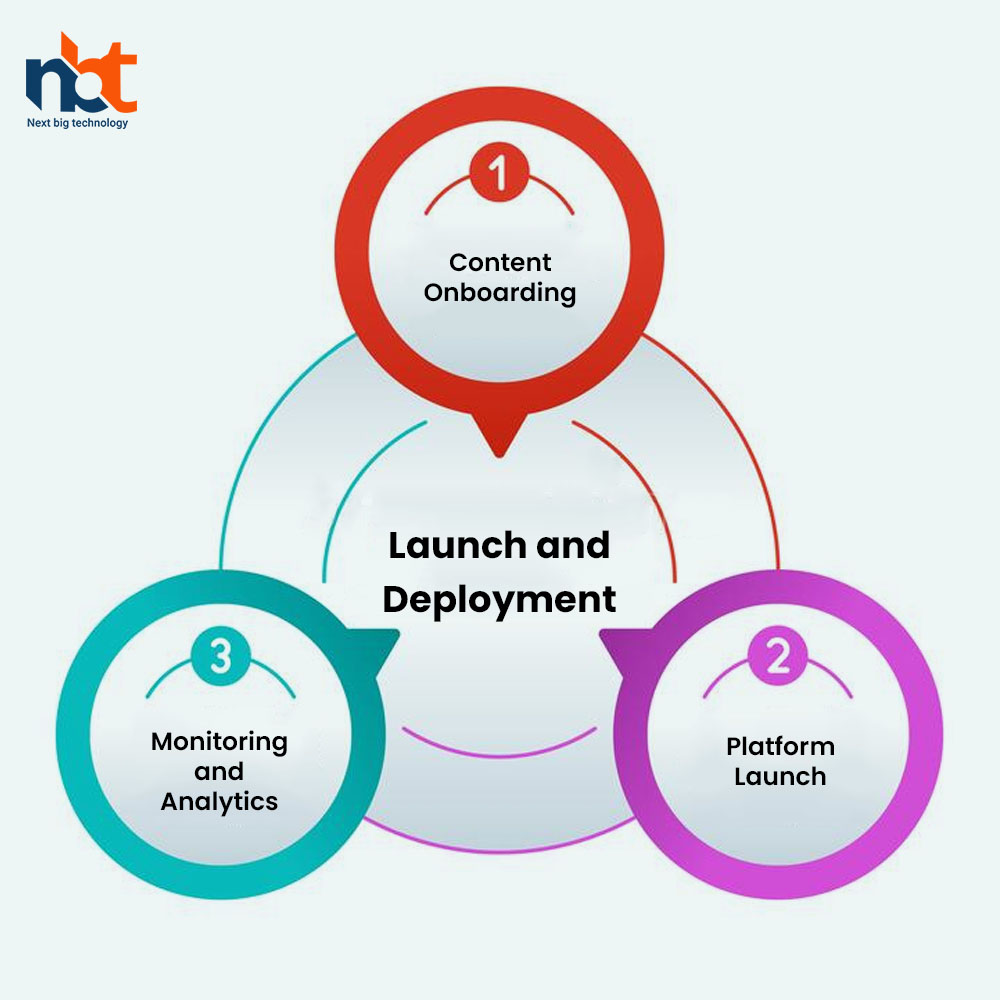 Platform Launch
Preparing Listings and Descriptions for Launch
Promoting the Platform to Attract Initial Viewers and Creators
Monitoring and Analytics
Implementing Analytics Tools for Performance Monitoring
Gathering Insights for Continuous Improvement
Post-Launch Support and Maintenance
Regular Updates
Releasing Updates for Bug Fixes and Feature Enhancements
Responding to User Feedback and Suggestions
Content Quality Control
Monitoring Uploaded Content for Compliance and Quality
Maintaining a High Standard of Content
Monetization Strategies
Advertising Revenue
Integrating Advertisements for Revenue Generation
Offering Different Ad Formats and Placements
Subscription Models
Offering Subscription Plans for Premium Content
Providing Exclusive Access and Ad-Free Viewing
Pay-Per-View and Rentals
Allowing Users to Rent or Purchase Specific Videos
Monetizing Premium or Exclusive Content
Security and Privacy Considerations
Content Copyright Protection
Implementing Measures to Prevent Unauthorized Content Distribution
Protecting Content Creators' Intellectual Property
User Data Protection
Complying with Data Privacy Regulations
Safeguarding User Information and Preferences
Conclusion
Video streaming platform development offers the opportunity to
create a dynamic and engaging platform that caters to the modern appetite for
online video content. By following this comprehensive guide, you can
navigate the complexities of building a successful video streaming
platform, connecting content creators and viewers in an immersive
and interactive digital ecosystem.