Keyword research is one of the most critical elements of search engine optimization. The choice of keywords can make or break your business, and you need to be very careful when auditing keywords. Luckily, many software apps can help you out in this process. Here are some of the most popular keyword research tools in 2022.
Best platform for building websites
When we talk about auditing SEO, WordPress is the best choice. It allows you to set up a website in a couple of simple steps, and the editing options are easy to use. Best of all, it is SEO friendly, and it makes things easier. If you don't know to program, but want to improve your website actively, consider this platform. It does not help with keyword research, but it simplifies SEO audit.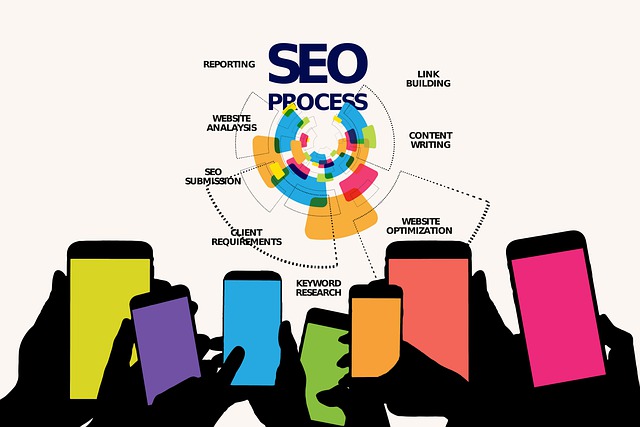 SEMrush
One of the most popular keyword research tools in 2022 is SEMrush. A top-rated platform, SEMrush provides a multitude of useful features:
keyword Magic Tool;
on-page SEO checker;
position tracking;
keyword gap analysis;
SEO content template;
keyword overview;
site audit;
organic traffic insights.
If you are starting with WordPress and search engine optimization, you want to consider using SEMrush. Even though WordPress is easy to manage, you can still make mistakes. With SEMrush, you can avoid common mistakes that might be killing your website.
Ubersuggest
Neil Patel is one of the experts in the SEO niche. His free tool for keyword research is Ubersuggest. When we talk about keyword research, things you should keep away from include using irrelevant keywords, ignoring long-tail keywords, or similar.
Ubersuggest solves this problem by providing a list of the top one hundred Google results for the keyword of your interest. On top of that, it shows the number of backlinks, estimated visits, the total number of social shares, and the domain score of the searched keyword. You get everything you need to find the best keywords and use them correctly.
Ahrefs
Another prevalent tool for keyword research is Ahrefs. It is similar to SEMrush, but it is a bit cheaper. While the cheapest SEMrush plan (PRO) is $119.95 per month, the most affordable Ahrefs plan is Lite, and it costs $99 per month.
Besides doing all sorts of keyword research, you can also check competitors' keywords you are not ranking for and compare results. Ultimate WordPress checklist for 2022 has a high place for SEO, including researching your competitors.
Answer The Public
If you are just starting with SEO, AnswerThePublic might be the keyword research tool you are looking for. The first thing to know is that it is free and does not require an account. You can type in whatever keyword you want to research, and it will return the results. The software works based on the auto-suggest and auto-complete features we use with Google and Bing.
This tool also has a different way of showing results. While you can use a table or a list view, the app also provides a visual format for showing keyword statistics. If you are just a blogger looking to research keywords, this tool is perfect for you. But, if you wish to audit your website and use more advanced features, you will have to purchase the pro plan. The pricing also starts at $99 per month.
BiQ Keyword Intelligence
A fantastic tool praised by many bloggers, marketers, and entrepreneurs is BiQ Keyword Intelligence. This app provides all the essential features for keyword research, like rank tracking, monitoring website performance, and clicks.
Besides giving you metrics, this tool can also provide suggestions and search keywords with popular questions. Once you get your group of keywords, you can also sort them based on their value to come up with the most suitable picks.
Google Trends
Another tool you should check out is Google Trends. It ranks the keywords based on their popularity over time. For instance, if you are selling clothes, you can search your keywords and see what time of the year they are the most popular. This can help you plan your SEO and help with sales because you know where your focus should be.
Furthermore, Google Trends will ensure you don't pick the wrong keywords. For example, let's do a quick search on two keywords, Keyword A and Keyword B. Keyword A shows a volume of 150 000, and Keyword B shows a volume of 100 000. Based on that, Keyword A looks like the obvious choice. However, when you observe the popularity of both keywords in the past 12 months, you notice that Keyword A had a volume of 15 000, while Keyword B had 80 000. This tells you that Keyword B is more important because its popularity is rising.
Use Google
A free option that many people forget to use is Google. All you need to do is search for a word, and the Autocomplete feature will give you the most popular searches. Furthermore, you have the People also ask section, which provides you with a list of related keywords.
Use these two options because they are free, and they provide you with many examples of popular keywords.
How to efficiently use the most popular keyword research tools in 2022?
With so many options to choose from, you might have difficulty deciding which one to use. These popular keyword research tools in 2022 will get the job done, but you don't need all of them. First, think about what you are trying to achieve. More advanced SEO requires tools with more options. Second, think about the price. If you are doing blogging, you can stick to free alternatives. But, if you need advanced SEO, it is best to go with a pro plan. Once you decide what tool to use, stick to it. Do not mix more tools from the start because you will only confuse yourself. Find your favorite, and learn how to use it like a professional!