To be a white-label app reseller is a great thing. You can get various opportunities to generate profit from here. It will be best if you know where to begin to get the best out of the app.
Running companies can target their existing clients. Nevertheless, new business owners may have some difficulty at the beginning. So, here we will discuss five industries to target with your white label mobile reseller program:
eCommerce industry:
E-commerce is recently progressing widely, and one of the main reasons is that more than one million eCommerce businesses in more than 175 nations are using white label mobile reselling app. This order booking software helps them to boost up their webpage.
White label mobile reseller software enables the business owner to target prospect users. It is expected that in 2021 this software will nearly handle 73% of the total eCommerce business share.
Therefore, install a white label mobile reseller program to become more successful in online trading.
Also Read : Cost and Features of Reseller Ecommerce Application Development
Education industry:
Education is a potential industry that can be targeted with a white-label mobile reseller program. As remote education becomes the trend for learning organizations, there is a lot of potentiality in this industry.
It would help if you started with the software for schools and universities. Always target the local schools first. It will help with staff selection, organizing programs, news, classes, and many more.
Schools can provide important information to both the learners and the staff with the help of the app. They can provide notifications about meeting to the staff members and serve assessment notifications to the students.
This application is beneficial for arranging training and certification courses. Therefore, it can be a potential industry to target with white-label mobile reseller applications.
Restaurant industry: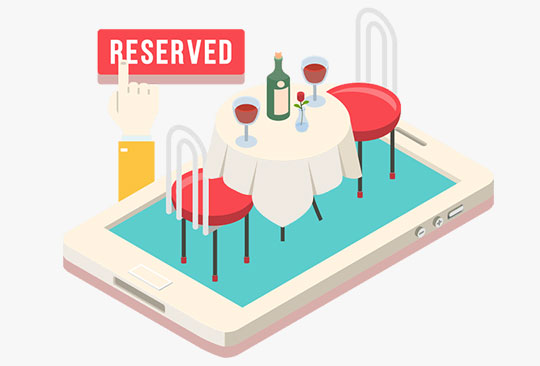 Food outlets are another potential channel for developing reseller business. Restaurant mobile apps are easy to manage, but they are compelling for their end-user. They can help you with the attributes like:
Items
Duration, address, and contact details,
Ordering through a mobile app
Food delivery
Rewarding the users
Moreover, the software is effective in enhancing communication with the customers. Owners can target prospective customers by providing notifications about special discounts and offers.
Also Read : What Does It Takes to Develop an App Like Target? Read This
Gym and fitness industry:
We live in such a time where gyms are among the most favorite places for people to stay fit. 87.4 million People are recently utilizing mobile fitness apps in 2020, which was 62.7 million in 2018.
Numerous categories are there, like exercises, boxing, Zumba, dieting and menu, etc., that can be targeted with white mobile app reseller services. Gym owners can post essential information through the app, and the public can book their sessions directly by using it.
Personal care services:
People associated with personal care services like salons, massage therapy, barber, etc., can use white label mobile reseller apps for growing their business. The attributes of the cosmetology app can help them in order booking. Many salons are still taking orders over the phone. They have to recruit staff for that. So, they can replace it with order booking software that can help them to provide quality service. The same thing goes with the barbers and therapists.
Conclusion:
The white-label mobile app reseller program is a fantastic technique to generate profit. You may develop software for selling purposes or offer a stage; these applications will always have a high demand.
Thanks for reading our post "Five Industries to Target with Your White Label Mobile Reseller Program", please connect with us for any further inquiry. We are Next Big Technology, a leading web & Mobile Application Development Company. We build high-quality applications to full fill all your business needs.