In today's digital age, having a strong online presence is critical for the success of any small business. To compete effectively, your website must be more than just a digital business card. It should be a powerful tool that engages your audience, showcases your products or services, and converts visitors into customers. That's where affordable custom web development services come into play.
Introduction
In the vast digital landscape, your website is your business's virtual storefront. It's often the first point of contact between potential customers and your brand. Therefore, having a website that not only represents your business but also delivers a great user experience is of utmost importance.
The Importance of a Website for Small Businesses
A website serves as a 24/7 marketing tool, enabling potential customers to learn about your products or services at any time. Here are some reasons why having a website is crucial for small businesses:
Credibility: A well-designed website instills trust and confidence in your brand.
Visibility: Your website is accessible to anyone with an internet connection, expanding your reach.
Information Hub: It provides valuable information about your business, products, and services.
Customer Engagement: Engage with your audience through blog posts, newsletters, or social media integration.
What Is Custom Web Development?
Custom web development involves the creation of a website tailored to your business's specific needs and goals. Unlike pre-designed templates, custom websites offer a unique design, functionality, and user experience.
Advantages of Custom Web Development for Small Businesses
Investing in affordable custom web development services offers several advantages:
Unique Design: Stand out in a crowded online space with a unique, eye-catching design.
Optimized for Performance: Custom websites are optimized for speed, ensuring a seamless user experience.
Scalability: Your website can grow with your business, accommodating new features and functionalities.
SEO-Friendly: Custom development allows for on-page SEO optimization, helping your website rank higher on search engines.
Key Features of an Effective Small Business Website
An effective small business website should include the following key features:
Responsive Design: Your website must adapt to different screen sizes for a seamless mobile experience.
Clear Navigation: Ensure that visitors can easily find the information they're looking for.
Engaging Content: Use high-quality content to inform and engage your audience.
Call to Action (CTA): Encourage visitors to take specific actions, such as making a purchase or signing up for a newsletter.
Contact Information: Make it easy for customers to reach out to you.
Choosing the Right Web Development Partner
Selecting the right web development partner is crucial for the success of your project. Consider factors such as experience, previous work, and client testimonials when making your decision.
The Web Development Process
A typical web development process includes:
Planning: Define your website's goals, target audience, and features.
Design: Create wireframes and mockups to plan the visual aspect of your site.
Development: Turn the design into a fully functional website.
Testing: Ensure your website works flawlessly and is bug-free.
Launch: Make your website live and accessible to the public.
Measuring Success: Key Metrics to Track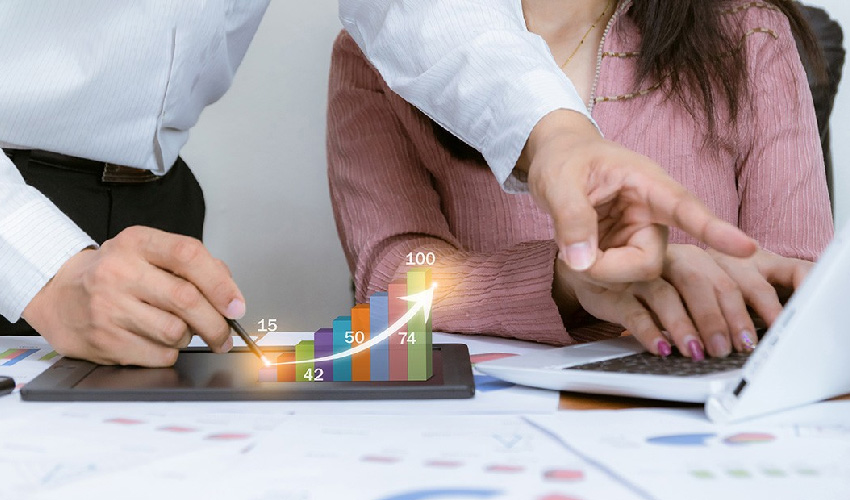 To gauge the success of your small business website, monitor key metrics such as website traffic, conversion rates, and user engagement.
Case Studies: Successful Small Business Websites
Explore real-world examples of small businesses that have leveraged custom web development to achieve online success.
Conclusion
Affordable custom web development services provide small businesses with the opportunity to compete effectively in the digital landscape. By investing in a unique, well-optimized website, your business can reach a wider audience, increase credibility, and ultimately boost sales and growth.
Frequently Asked Questions (FAQs)
What makes custom web development "affordable" for small businesses?Affordable custom web development often involves using cost-effective technologies and efficient development processes to fit within a small business budget.
How long does it take to develop a custom website for a small business?The time frame can vary depending on the complexity of the project, but it typically takes a few weeks to a few months.
Is it necessary to invest in on-page SEO for a small business website?Yes, on-page SEO is crucial for small business websites to rank higher on search engines and attract organic traffic.
Can I update and maintain my small business website after it's built?Yes, many web development partners offer training and tools for clients to manage their websites independently.
What kind of content engages visitors on a small business website?Engaging content includes high-quality product/service descriptions, blog posts, customer