Running a business that earns you money and satisfies clients at the same time is a difficult task. Luckily, there are things you can do for your company to help it grow faster while maintaining the quality of the service. In an increasingly online world, e-commerce plays one of the most important roles in business. With that in mind, let's see ways e-commerce can help your business grow.
1. Attract new customers
The first major benefit of including e-commerce in your business is that it helps to attract new customers. If we consider the impact of COVID-19 on the retail industry, it becomes apparent that customers need a safer way of making purchases. And that is exactly what e-commerce provides. Today, people prefer to shop online, even if it comes to buying groceries and everyday items.
Another reason why e-commerce attracts new customers is that you can easily combine it with social media. Almost everyone with a smartphone uses at least one social media platform. If we compare the cost and features of social e-commerce development, you will see that the money spent is worth the benefit.
2. Build trust towards your clients
Having a website with an online store is almost a requirement today. It builds a certain level of trust towards your clients. Not only because you are making the purchase easy and simple, but customers can also view similar products and find whatever they need. That shows you are offering all the help to make the right choice.
Furthermore, online stores show customer reviews. Any potential shopper has the option to look at the previous experiences of other buyers. It builds trust because they can check and verify your store before making a purchase. That is extremely important today, because people get scammed online all the time.
Also Read : What Is the Future of E-Commerce with Magento & Other CMS Platform?
3. Product accessibility made easy
Having an online store means you don't ever have to worry about working hours. Once stores close, the client has to wait for the next day to make a purchase. E-commerce stores work 24/7. This not only increases conversions but also has other significant benefits.
Automation of e-commerce stores allows you to re-stock your supplies. This way, you are not risking a situation when a customer wants to buy something, and they have to wait or go to a different store.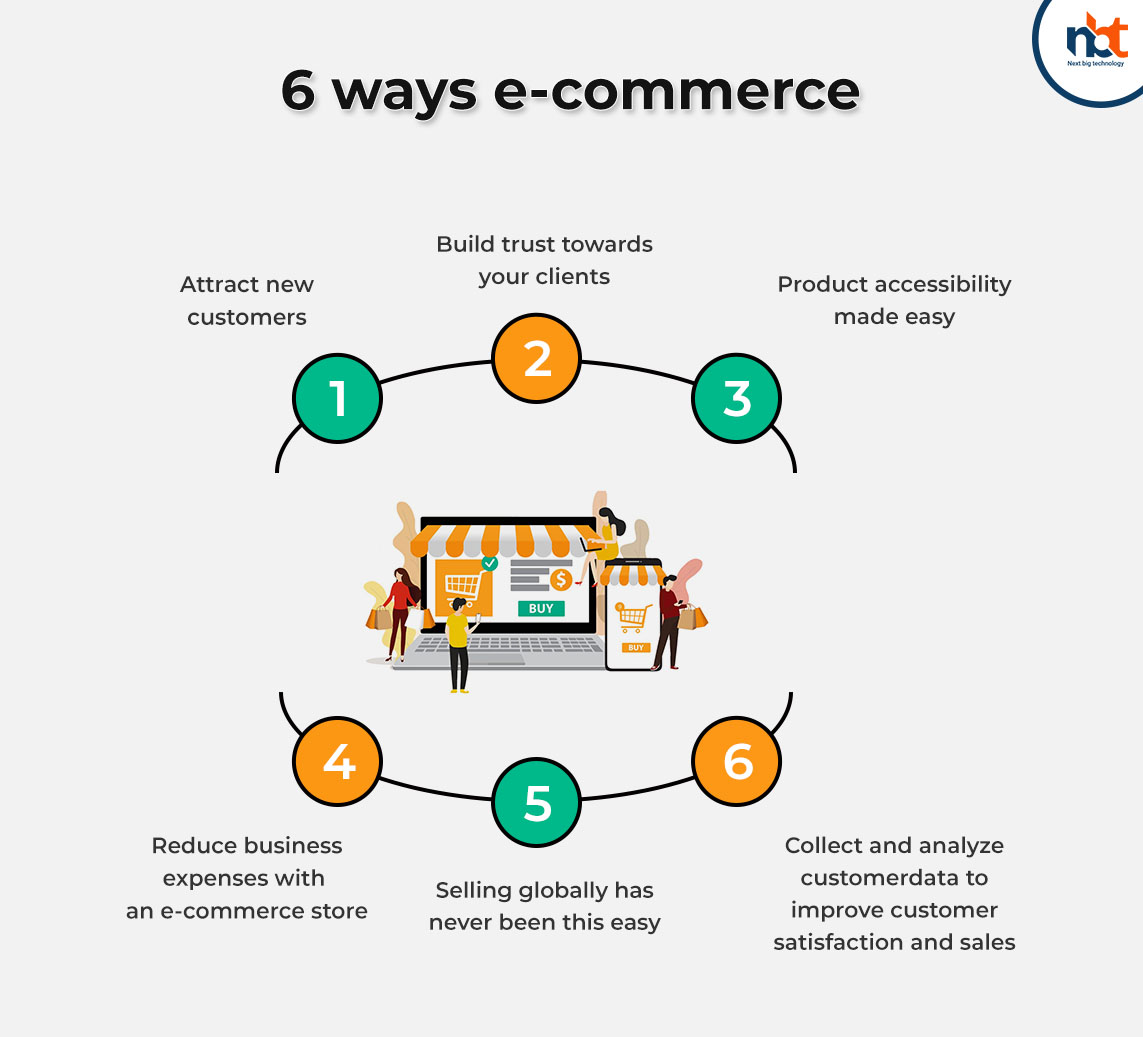 4. Reduce business expenses with an e-commerce store
The biggest financial benefit of having an e-commerce shop is the cost reduction. With a regular retail store, you need to pay:
employee salaries;
rent for the space;
maintenance fees in case you own the store;
monthly utility bills;
security;
With an e-commerce shop, you do not have these expenses. Once set up, it pretty much runs itself. And online stores are easy to configure. Let's take Shopify, for example. It is a quick and easy way to set up an online store in a matter of minutes. Furthermore, these online e-commerce platforms also help you implement major e-commerce trends with ease. By following these trends, you ensure that your business stays up to date with the newest e-commerce technologies solution.
5. Selling globally has never been this easy
Let's face it, how many businesses could sell globally if there was no internet? The costs of creating a global import-export network are just too high. Especially if we consider the current situation with the pandemic, there is a considerable delay with the delivery of goods.
An e-commerce shop makes everything easier. It exposes your business to other countries across the world. You have the option to reach out to other markets. Furthermore, selling globally also diversifies your business. It is often necessary to make changes to your products depending on different factors like country culture, financial capabilities, and so on.
This is not just a way to make your money, but to grow your business and turn it into a brand that cares for customer satisfaction all over the world, not just in your local city.
6. Collect and analyze customer data to improve customer satisfaction and sales
A benefit of an e-commerce store is that it is digital. As such, it can collect data and store it in your system. You can precisely know which customer purchased what product, how much money they spent, and what their shopping habits are. You can also track abandoned carts and engage dormant users with a marketing strategy.
Another benefit is that, by analyzing customers' financial capabilities, you can tweak your prices to make the product financially more accessible while still earning a profit. The competition is fierce, and your average buyer will always look for the cheaper option.
Furthermore, this analysis of customer data helps improve customer satisfaction. Based on their demand, you can create new products.
How to build an e-commerce website?
We already discussed how there are different digital platforms for building an online store. You need to find the best option that suits your pocket, and at the same time, has all of the requirements you need. Different platforms have different features or features that work in different ways. Create a plan, see what you need, and compare solutions until you find the one that meets all of your requirements.
Ways e-commerce can help your business grow – explained!
We hope you now understand how e-commerce can help your business grow rapidly. This is not going to be an overnight change. However, it will significantly cut the time required to do all of the above if we were talking about traditional retail stores. Online solutions are the way of the future. If you don't take the chance, someone else will!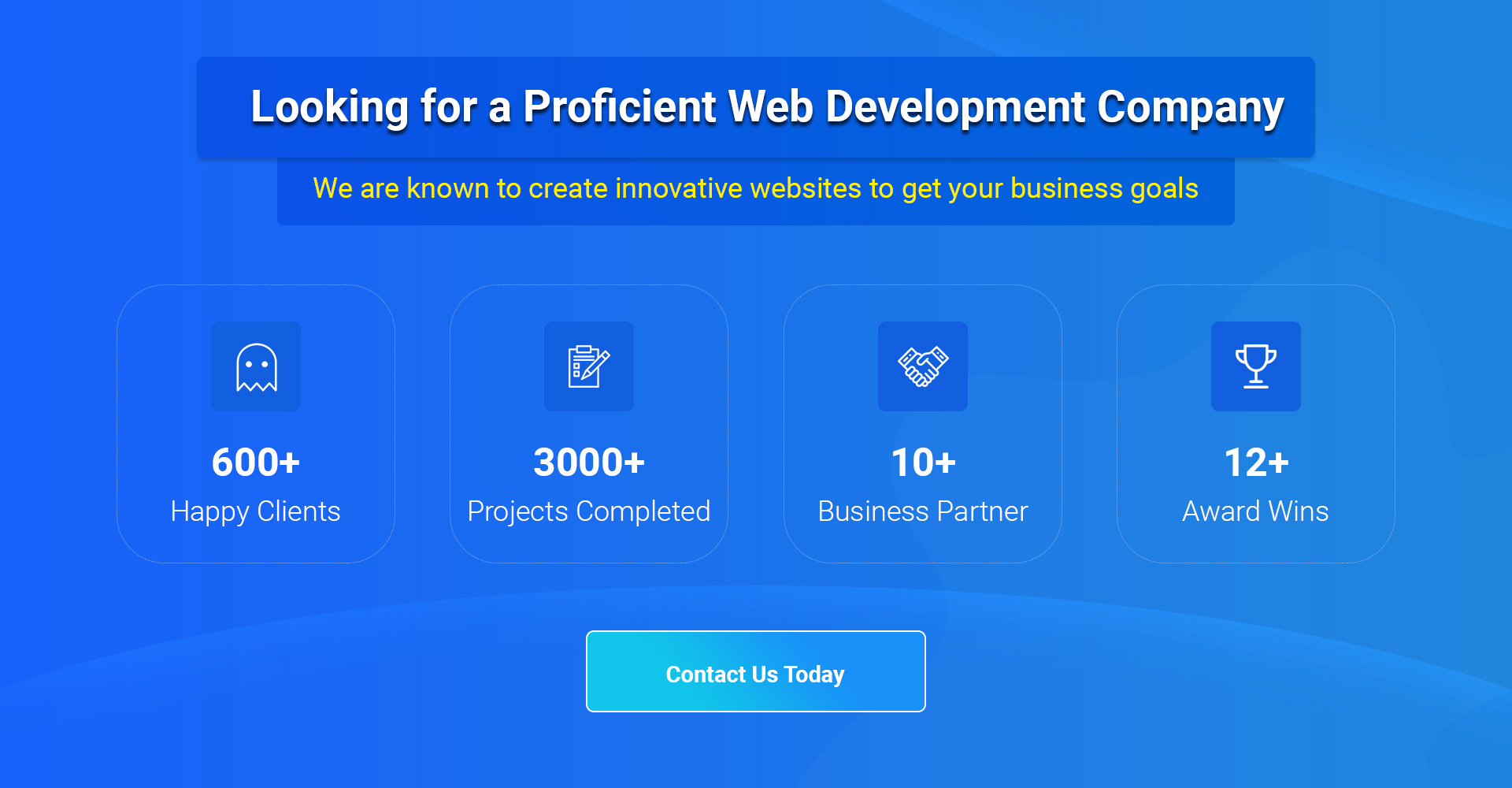 Thanks for reading our post "6 ways e-commerce can help your business grow", please connect with us for any further inquiry. We are Next Big Technology, a leading web & Mobile Application Development Company. We build high-quality applications to full fill all your business needs.