In today's digital age, having a captivating and user-friendly website is essential for individuals, students, beginners, and startups looking to make their mark online. Whether you're showcasing your skills, starting a new venture, or simply expressing your creativity, a well-designed website can be a powerful tool. In this blog post, we'll explore 40+ creative website ideas for students, beginners, and startups in 2023, sparking your imagination and inspiring you to create a unique online presence.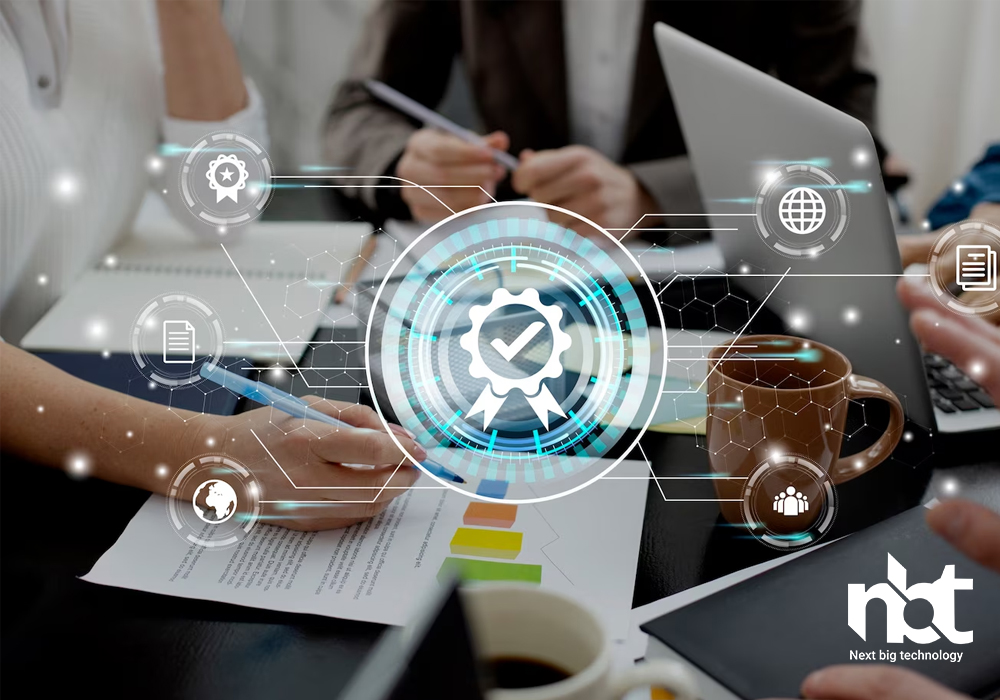 Portfolio Website: Create a visually appealing portfolio website to showcase your work, skills, and achievements. Whether you're an artist, designer, photographer, or writer, a portfolio website allows you to display your best work and attract potential clients or employers.
Personal Blog: Start a personal blog to share your thoughts, experiences, and expertise on a particular subject. Blogging provides a platform to express your creativity, build an audience, and establish yourself as an authority in your field.
Online Resume/CV: Design a professional online resume or curriculum vitae (CV) website that highlights your skills, qualifications, and work experience. An online resume can make a strong impression on potential employers and increase your chances of landing your dream job.
E-commerce Store: Start an e-commerce website to sell products online. Whether it's handmade crafts, clothing, or digital products, an e-commerce store allows you to reach a global audience and generate income from your creations.
Travel Blog/Website: Create a travel blog or website to share your adventures, travel tips, and recommendations with fellow travelers. A travel website can inspire others to explore new destinations and provide valuable information for planning their own trips.
Food and Recipe Blog: Start a food blog where you share your favorite recipes, cooking tips, and culinary adventures. A food blog can attract food enthusiasts, provide cooking inspiration, and even lead to partnerships with brands and businesses in the food industry.
Online Learning Platform: Build an online learning platform that offers courses, tutorials, or educational resources on various subjects. An online learning website allows you to share your knowledge and help others acquire new skills.
Event Planning and Management: Create a website that offers event planning and management services. Whether it's weddings, corporate events, or parties, an event planning website can showcase your expertise and attract potential clients.
Non-Profit Organization Website: Design a website for a non-profit organization or charity. Use the website to raise awareness, collect donations, and share information about the organization's mission and impact.
Freelance Services Marketplace: Create a platform where freelancers can offer their services to potential clients. A freelance services website connects clients with freelancers in various fields, such as writing, graphic design, web development, or marketing.
Health and Fitness Website: Start a health and fitness website that provides information, tips, and resources for leading a healthy lifestyle. You can cover topics such as exercise, nutrition, mental well-being, and healthy recipes.
Online Community or Forum: Build an online community or forum where people with similar interests can connect, share ideas, and engage in discussions. An online community website fosters a sense of belonging and allows members to learn from each other.
Photography Portfolio: Create a visually stunning photography portfolio website to showcase your photography skills. Use your website to display your best photographs, offer prints for sale, and attract clients for photography projects.
Personal Branding Website: Design a personal branding website that represents your personal brand or identity. Use the website to highlight your skills, achievements, and values, and attract opportunities in your desired field.
Music Streaming Platform: Create a music streaming website where independent musicians can showcase their music and connect with their audience. Offer features such as playlists, artist profiles, and a platform for listeners to discover new music.
Pet Care Services: Start a website that offers pet care services, such as pet sitting, dog walking, or grooming. Use the website to showcase your services, display customer testimonials, and attract pet owners in your local area.
Wedding Photography Services: Build a website to promote your wedding photography services. Use your website to showcase your portfolio, share wedding photography tips, and attract couples who are planning their special day.
Art and Design Marketplace: Create an online marketplace for artists and designers to sell their artwork, handmade crafts, or digital designs. Provide a platform for artists to connect with buyers and showcase their unique creations.
Real Estate Listings: Design a website that features real estate listings and helps potential buyers and renters find their dream homes. Offer features such as advanced search filters, property details, and virtual tours.
Job Board: Start a job board website that connects job seekers with employers. Provide a platform for employers to post job openings and for job seekers to search and apply for relevant positions.
Crowdfunding Platform: Create a crowdfunding website where individuals or organizations can raise funds for their creative projects, business ideas, or charitable causes. Offer features such as campaign creation, donation tracking, and social sharing.
Online Marketplace for Local Products: Build an online marketplace where local businesses can sell their products and services. Focus on promoting locally sourced or handmade products to support local entrepreneurs.
Language Learning Platform: Design a language learning platform that offers courses, interactive lessons, and language practice exercises. Provide features such as progress tracking and a community forum for language learners.
Wedding Planning and Inspiration: Create a website that provides wedding planning tips, inspiration, and resources for engaged couples. Offer features such as vendor directories, budget calculators, and wedding planning checklists.
Online Fitness Classes: Start a website that offers live or on-demand fitness classes, allowing users to exercise from the comfort of their homes. Provide a variety of workout styles, such as yoga, HIIT, or dance.
Freelance Writing Services: Build a website to promote your freelance writing services. Showcase your writing portfolio, offer writing samples, and provide information on the types of writing projects you specialize in.
Sustainable Living and Eco-Friendly Products: Create a website that promotes sustainable living and offers eco-friendly products. Share tips on reducing waste, energy conservation, and offer a platform for eco-conscious brands to showcase their products.
Virtual Assistant Services: Design a website to offer virtual assistant services to busy professionals or entrepreneurs. Highlight your skills, expertise, and the range of tasks you can handle as a virtual assistant.
Online Marketplace for Handmade Jewelry: Start an online marketplace specifically for handmade jewelry makers. Provide a platform for jewelry artisans to sell their unique pieces and connect with jewelry enthusiasts.
Online Art Classes: Build a website that offers online art classes for beginners or intermediate artists. Provide video tutorials, step-by-step instructions, and a platform for students to showcase their artwork.
Sustainable Fashion Marketplace: Create an online marketplace that promotes sustainable fashion brands and offers eco-friendly clothing and accessories. Focus on ethical sourcing, fair trade practices, and eco-conscious materials.
Personalized Gift Recommendations: Design a website that provides personalized gift recommendations for various occasions. Offer a curated selection of unique and thoughtful gift ideas based on the recipient's preferences and interests.
Mental Health and Well-being Resources: Start a website that provides resources, articles, and support for mental health and well-being. Offer tips for stress management, self-care practices, and connections to mental health professionals.
Wedding Invitation Services: Create a website that offers customizable wedding invitation templates and printing services. Provide an easy-to-use platform for couples to design and order their wedding invitations.
Plant Care and Gardening Tips: Build a website that offers plant care tips, gardening advice, and resources for plant enthusiasts. Provide information on different plant species, their care requirements, and troubleshooting tips.
Home Renovation and Interior Design Inspiration: Design a website that offers home renovation ideas, interior design inspiration, and DIY tips. Provide photo galleries, articles, and resources to help homeowners create their dream spaces.
Personal Finance and Budgeting: Start a website that provides personal finance tips, budgeting tools, and resources to help individuals manage their money effectively. Offer financial planning advice and guides for saving and investing.
Wedding Videography Services: Create a website to promote your wedding videography services. Showcase your portfolio, offer video highlights of previous weddings, and provide pricing and package information.
Custom Clothing and Tailoring: Build a website for a custom clothing and tailoring service. Offer an online platform where customers can customize clothing items, choose fabrics, and provide measurements for personalized garments.
Online Book Club: Start an online book club website where readers can join discussions, share book recommendations, and participate in virtual book clubs. Offer features such as book reviews, author interviews, and reading challenges.
Conclusion
These 40+ creative website ideas for students, beginners, and startups in 2023 serve as a starting point to ignite your imagination and carve your online presence. Whether you're showcasing your skills, pursuing a passion, or starting a business, a well-designed website can be a powerful tool to reach your audience and achieve your goals. So, pick an idea that resonates with you, combine it with your unique vision, and embark on an exciting journey of web development and digital entrepreneurship in 2023.