Voice translation apps have become very much user-friendly in the recent days. As we are living in a digital arena, voice translation apps are very much required. Their purpose has made many things easy.
As we live in a diversified world where we tend to work with many different kinds of people who are from various countries, culture and traditions, we come across few barriers, especially language. And, this impediment is cleared away by these wonderful voice translation apps.
Voice translation apps can be installed on android or iOS platforms. They are built on both these platforms. These apps can be downloaded from the respective play stores and then installed on the phones. The app functions and operates by translating the specific language to the desired language through voice/text. Depends on which form you require.
If you are interested in getting a voice translation app built, you can approach any Voice translation app development company to get your work done as you require.
Let us discuss in detail regarding speech or voice translation apps.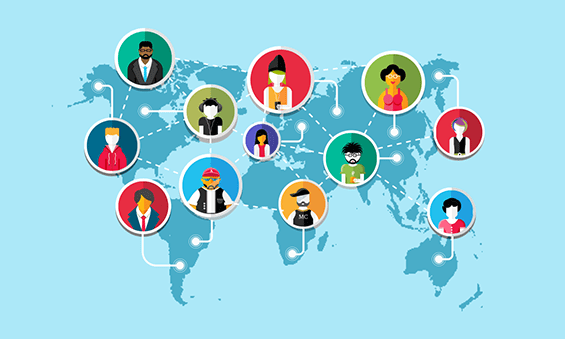 These apps function by converting the speech of the person to the required language and the converted speech is translated promptly and spoken aloud. The speech which is spoken by the person might be in the form a word, phrase or a sentence.
For instance, there are many apps which are available online and offline as well. We are mostly familiar with Google translate which functions offline too.
What are the advantages of a voice translation app?
-People who travel for work purpose or any other reason can utilize voice translation apps.
-People can easily get to know what the other person is trying to convey at situations where language stands as a barrier.
-These apps stand as a great tool when people tend to fly during vacation.
-Quick and simple.
What are the disadvantages of these voice translation apps?
-There are many languages which are incorporated while designing the app but there are many other languages which are spoken around the world which needs to be added in.
-Sometimes the translation might fail.
-Offline apps perform well but languages are limited when the app has to run offline.
How does the voice translation app work?
Voice translation app functions as below:
There is a need for integration of the 3 components which are important.
-Automatic speech recognition. (ASR)
-Machine translation. (MT)
-Voice synthesis. (TTS)
These 3 components must be integrated when designing the app.
Firstly, AR identifies the particular language via voice and then with the help of machine translation technology the language is translated and conveyed via TTS. Sometimes, the translation might be needed in the form of text as well. For this, the speech or voice is recognized and the outcome is generated in the form of speech.
Basically, your phone gets converted to interpreter when voice translation apps are installed. Such is the beauty of these apps!
Features of a voice translation app:
Here, registration of the user needs to be crated so that a specific profile of a person is built and the profile can even be imported from social media, so it is a better idea to incorporate social media logins too.
With the aid of this attribute the user will be able to convey his/her conversation.
Maximum number of languages which are spoken around the world must be included so that any user gets benefitted.
If the receiving voice message is texted through the messenger or text feature, it simplifies the process as the user can clearly understand the translation along with the voice.
This element aids the user to change and adjust the app according to the interests of the user.
Access to files in the phone.
This attribute in the app can aid the user to directly access the files from the phone.
It is almost a mandatory element when incorporated can aid the user to give his/her feedback.
Share feature will make your app become popular because through this feature users can share the app and hence many people can get to know regarding the app. Also, the share feature can also be used to share the transcribed audio or text content via e-mail or etc.
This feature will motivate the users to use the app and to be in touch regularly as some users wait for the exciting offers or discounts.
Offline is another means through which the app can function in a limited way of approach. But this feature is useful and hence would be fine to add in while designing the app. Users can use the app when internet is not working or if they are travelling or when they are at a remote location.
Help/Support and there are other features as well and depends on the scope of the requirements.
Moreover, the app must be fast and must have a good user-interface so that the user uses the app without any problems.
Most of the voice translation apps offer voice to voice and voice to text translations.
How one can generate revenue from voice translation app?
-By ads. Advertisers pay a certain amount of fees as they use the app platform to showcase their products.
-From users who use the apps more often for a purpose. Most of the apps are free for a limited number of translations. Beyond that, they charge money.
-Subscription or monthly based models.
-Transcribers.
By these means, the app owner can generate revenue.
Why voice translation app development is becoming important?
It is becoming important because the language barrier is thus removed and the communication is becoming more flexible. These apps can be used while you are on a business trip to a new place, trip or vacation. And also, transcribers get benefitted out of these apps. The development of such voice translation apps is going to increase prominently in the coming future.
Conclusion:
As discussed, hope this article would give you a brief idea regarding voice translation apps.
The cost of the voice translation app depends on lot of factors such as development for android or iOS or both, integration, testing, deployment and marketing and other constituents as well.
In case you are looking for the best voice translation app development firm, you can contact Next Big Technology for further information. At NBT, we deliver quality works which are of high standards and most importantly we customize your requirements as you demand. At NBT, we build your vision!
All the best!
Summary
Reviewer
Review Date
Reviewed Item
Why Voice translation app development is becoming important?
Author Rating