As we are living in a digital era, it is mandatory for any supermarket or grocery store to own an app so that people can order their groceries. We all know the public tends to show a lot of heed to online shopping. Is it not? So, why waste time. If you run a grocery store that is substantially a big store then don't waste your time. Just make sure you contact a reputed grocery app development company to get your custom app built.
Short definition on grocery or supermarket apps.
Grocery apps as we are most familiar are very much obliging. It helps people save time and moreover they can purchase their favorite products just by shopping online.
Erstwhile days were when people had to allot their valuable time for shopping for their groceries by going to shops and then shopping the items, finally standing in the queue for a long time to get their dues paid. These scenarios can be avoided just by performing online shopping while sitting at home.
Whenever you need groceries you can order from either your mobile or tablet or any digital device and the delivery of the items is done as per your availability at the specified location.
Why supermarkets or grocery stores might need a grocery app?
-These are the days where everyone wants to save their time.
-People tend to use more smartphones.
-People love to do online shopping.
-Consumers can shop the needed items just under one roof and the required items are delivered to the doorstep.
Hence, it is necessary for every grocery store owner to think of investing money in the grocery app development process.
Another crucial problem is if you don't think about building a grocery app for your store people might not come to your store and might start to shop online and hence your store might also go unrecognized. So, please think over it and it is not late.
Let us know the basic working model or structure of a grocery app.
Just like any other app, the grocery app also functions in the same way.
User interface – Customer panel
-Registration of profile of the user/customer through social media links too.
-Store catalog.
-Items/products available or in stock.
-Add items to cart.
-Notifications.
-Checkout.
-Payment through the available options, either cash on delivery or internet banking.
-Status of the ordered items.
-Delivery of the goods.
-Apply discounts/offers.
-Feedback or ratings.
Vendor or Shopkeeper's user-interface
-Login through registering details.
-Handle the inventory.
-Upload images of the items available. Make necessary changes and update as and when required.
-Manage the products/items.
-Feedback/review.
Admin panel
-Handle customer details.
-List of the number of stores to be published in the application.
-Manage store products/items.
-Display clear details regarding the products.
-Manage orders.
-Handle any issues.
-Allot discounts/coupons and convey through notifications, sending emails to customers, etc.
-Tracking deliveries.
-Financial Analytics.
-Reviews dashboard.
Delivery happens in two ways. Either the store owner does the delivery service, else the store owners partner with any courier service and they do they deliver.
Delivery panel
-Check the list of the items in the bill.
-Locate the address using a GPS – map.
-Deliver the groceries.
-Feedback or ratings from the customer.
In this manner, any grocery is delivered to the customer.
There are few more prominent features that can be incorporated into the app.
-Inbuilt Chatbots or messengers must be included so that it facilitates the customer to convey his/her issue through a message.
-Voice search.
-Filters.
If you require any other significant features you can ask the grocery app developer to aid you with your requirements.
How much time would it take to build a grocery app?
A basic grocery app might take around 2 to 3 months of time. And if your requirements are unique, they must be customized and hence accordingly the time varies based on design, development, testing, and deployment.
How much does it cost to develop a grocery app?
If you are looking for a basic – model where the structure is ready to go, model, as such the cost would be obviously moderate. But if your requirements are according to your needs and complex again the cost would be high. Also, if you are planning to get your app built on both iOS and Android – the cost would differ.
A rough estimate of the cost to build an app similar to Instacart would cost up to 60,000 $ and much more depending on the attributes.
For instance – Instacart is an American company where its application is web or mobile-based. Here in this app, people can shop their groceries according to their stores of interest as this app tends to list many shops which have merged with Instacart as a partner. As soon as the order is received – the items are picked and delivered to the respective locations.
Why you must choose Next Big Technology to get your grocery app built?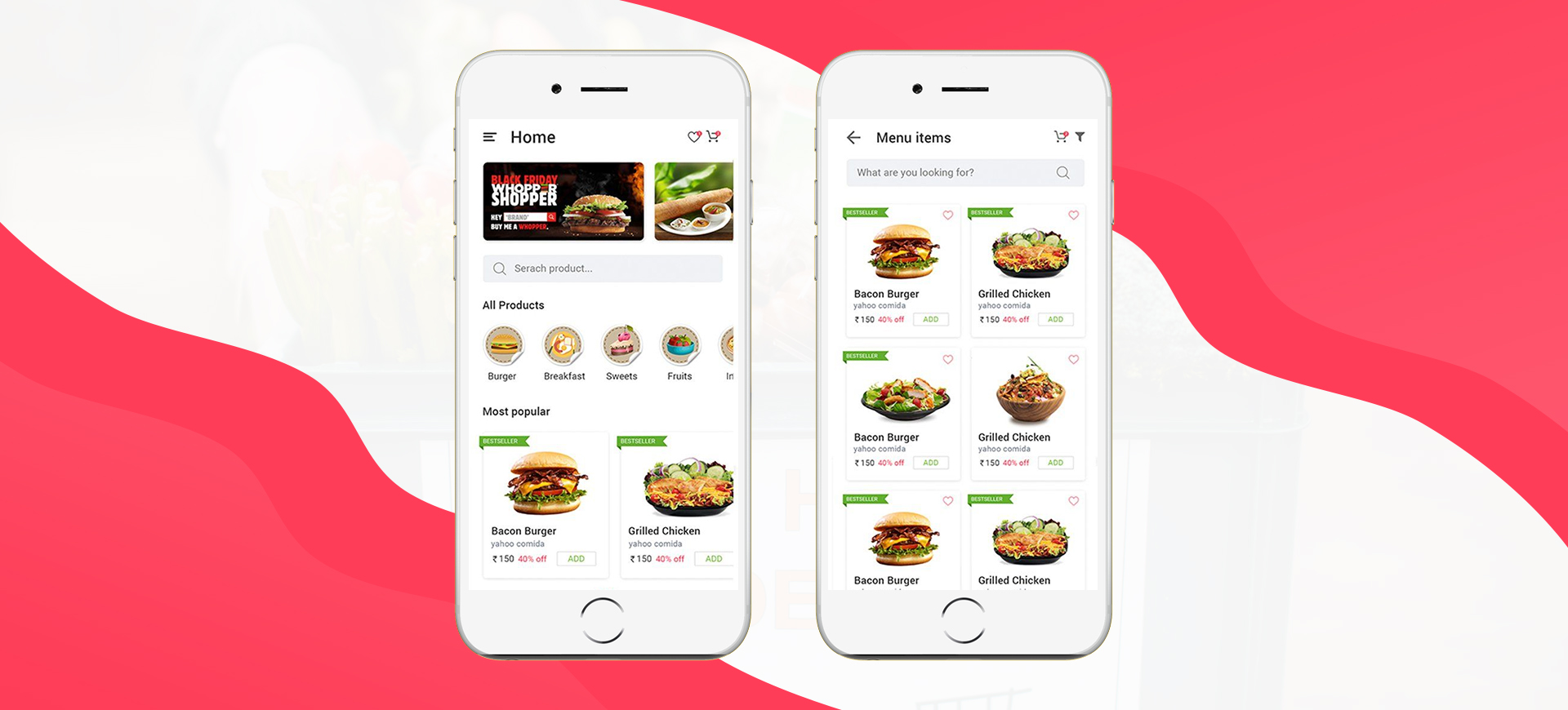 Next Big Technology possesses immense experience in the web and mobile application domain. We own professional developers who are masters and can handle complications and your application would be built as you wished. Therefore, we are standing as the leading mobile and app development company in India.
Conclusion:
Hope this article would give you a clear idea of why grocery stores might need a grocery delivery app. If you have not thought about having a grocery app built, then it is time to think about it.
If you are looking for distinctive features to be incorporated into your app, then the cost might be high. The cost might double up if you plan to develop the grocery app on both Android and iOS platforms.
In order to generate good profits for your store, you need to bring in online shoppers as well. So, do consider the above-said points in order to generate revenue.
If you are looking out for any grocery app development company, you can approach Next Big Technology for further assistance. At NBT, we build your vision.
All the best!