Food businesses are part of an industry that is constantly changing and growing. Food businesses don't lose their appeal as long as they serve traditional food and can reach the right customers.
When starting a food business, a robust app idea that can keep up with tech progress and market trends can be crucial to keeping demand and supply in balance.
No one likes waiting in line to get food delivered or to order food these days. By 2024, the global food delivery market is expected to bring in $151,526 million in revenue and grow at a rate of 6.4% per year. With this quick change, your traditional foot business should now have the latest idea for a food app.
The best app ideas for new food businesses
Let's talk about the best ideas for mobile apps for food tech startups and restaurants that can help you start a good business.
1. An app for grocery delivery
Statista says that the average person goes to the grocery store 1.6 times a week and spends almost 60 hours a year doing so.
You can make an app for grocery shopping and delivery that lets people look for grocery delivery services near them. RTLS (Real-Time Locating Systems) and other technologies can help with this, and they can get delivery right to their door.
Food Delivery App: This type of app is used to deliver food. This is the only way for customers to get tasty food delivered right to their door. All they have to do is turn on their location in the app.
Also read : Want to Develop a Restaurant App? Know Its Costing & Features Required!
2. Online Food Ordering App is the source.
If you own a restaurant and have an app that lets people order food, but you can't deliver it yourself, you can hire a third party to do it for you.
If you want to make an app like UberEats that delivers food to your door, this post will help you.
3. App for Food Discounts and Coupons
This is a unique idea for a food app with a lot of potentials to grow and reach the right people quickly. This app can easily let you know when a restaurant offers a good deal or has coupons for free food items. Promotions for restaurants happen all year long. Sometimes, food is sold at half price to bring in new customers.
But many people don't know about these deals and miss out on them. And this is why a discount or coupon app for food is good for the food business and the people who buy it.
4. Recipe App
The Recipe Apps Market Report says that by 2024, the global market for recipe apps will be at its peak and worth a lot of money.
Recipe apps have great step-by-step instructions to help even the most inexperienced cooks make a great meal.
5. Food and nutrition app for people who go to the gym a lot
Food and nutrition apps for people who go to the gym have information about meals and diet charts for losing weight and putting it on. If you run a food court for gym-goers, this idea for a diet and nutrition app will help you grow your business and sales by getting people to order food through your app.
People use this app to get food that fits their diet plan and a diet chart. This kind of app has different sections for different types of food, such as carbs, proteins, etc. This app can also help restaurants get more customers.
6. App for reserving a table at a restaurant
Nobody wants to lose valuable customers during the busy weekend, right? The idea of a table booking app is excellent for a restaurant because it can help them serve all of their customers well. This app idea for your restaurant business will describe how to order food in a classier and more secure way than your competitors.
Help your users reserve a table, a time slot, a date, and their favourite meal so that your service wins the time game and the customer is happy with the excellent service at the restaurant. The best thing about making a restaurant reservation app is that it makes several day-to-day tasks easier and lets the owner try other ideas for growing the business.
7. An app to cut down on food waste
This is a unique idea for an app for your new food business. A new business can be started just to give the homeless and poor people in cities the food left over from restaurants. And if you are starting a food business or own a restaurant, you must watch out for food waste. Food manufacturers always make a lot of food.
As the number of poor and homeless people proliferates in many cities, this idea could start a social movement that helps the poor.
8. App that counts calories
What you eat has a direct effect on how healthy you are. So, keeping track of the calories and food you eat can be crucial.
Now, it's easy to keep track of calories and count them. Several helpful mobile apps can help people keep track of everything they eat.

9. An App for Reviews and Ratings
This is a feature of an app for ordering food. It helps customers choose high-rated food and lets owners see where they need to improve their service.
This type of feature is used by marketplace food ordering and delivery services to determine what customers think about the service and food quality of different restaurants. It's good for owners to keep up the good name of their restaurants, and they should always ask customers for feedback and ratings on their services.
Also read : Importance of food delivery app for your Restaurant business growth
10. An app that uses AR to look at restaurants
One trend you should follow to market your restaurant business and keep customers happy and interested is augmented reality. You can easily wow your clients with it. No matter how tasty your food is, making customers happy and keeping them interested is more important if you want to keep them as customers.
Endnote
When starting a restaurant and food startup business, there are more unique and trendy ideas for food apps. And if you want to learn more about how a startup app idea can help you start a unique food business, you can quickly look at the ones listed above.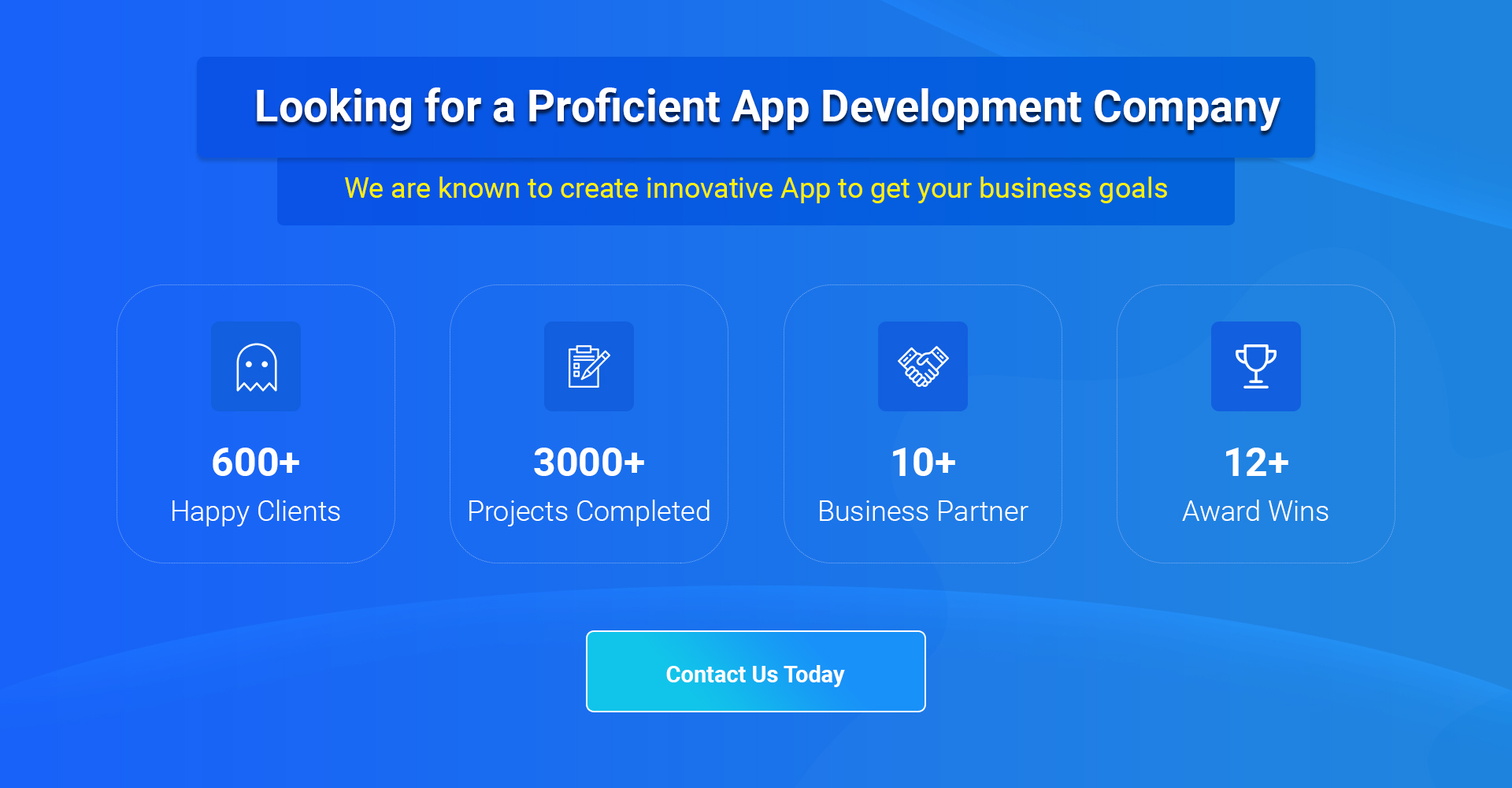 Thanks for reading our post "Top 10 Mobile App Ideas for Restaurant and Food Businesses", please connect with us for any further inquiry. We are Next Big Technology, a leading web & Mobile Application Development Company. We build high-quality applications to full fill all your business needs