SECURITY GUARD
APP DEVELOPMENT
CLONE APP FOR
SECURITY GUARD
Security Guard App Development
In general, people require highly qualified, mentally, and physically stable security guards for their companies or businesses. Institutions or organizations need personal assistants or security guards to look after their variables and utensils and save 75 % of their time. But acquiring responsible and trustworthy security guards is quite a daunting task. Therefore, on-demand security guard application has become essential for the companies managing highly qualified security personnel or security guards in their business. In the high paced era, the demand for security guards has been increased. By considering different activities, it will save you time.
Easy steps to the working process

Select the desired service from our menu.
Add Your Contact and Address Details

Set Delivery Time Slot preferred for a service

Doorstep Service Delivered at a particular Time Slot
On-Demand Security Guard App
Initially, your clients will have to add the data to install the application developed by NBT. This is a very essential set up to start or run an application. Once their profile is set, the customers can book for a security guard at any time. For this, you need to simply get on to the application and enter the accurate details about the kind of service he expects from the security guard in case of any requirement. NBT is considered as one of the best on-demand security guard app development company that serves you at an affordable cost. Anyone who wants to build his/her own security guard application can use it. It will help your business maximize more profits and easily gain more clients.
Key Features of Security Guard on Demand App
People of all age groups can use and understand our application.
Manipulate the app in Multi-Languages & Multi-Currency
User can easily refer the app to their Friends & Relative and get the better Services
The Design of NBT's apps are unique and based on attractive themes.
Make your payments through Cash, cards, and different other payment gateways.

NBT helps you instantly book the order / Services, or Schedule them at their comfortable Time
Customize our application as per your region or requirement
Users can track the requested services/order easily
Login/Register/Social Login(FB/Google)
Pickup & Destination By Type/Map
Categories & Sub Categories
Product Detail & Description
Ingredients
Custom Product
Quantity
Add to Cart
Confirmation With Products & Delivery Details
Now & Later
Track Your Order

Pay With Card/Cash

Multiple Orders
Track Your Order
Get Delivery Information
Status Updates
Ability To Call Delivery Man

Invoice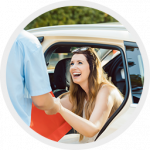 Hire Security Guard App Developers
We develop high quality security guard mobile application as per client custom needs. We develop top notch solution as per business requirements. Hire App Developers with us who is well experienced in developing security guard mobile applications. We build different type of security guard mobile application which make your security guard hiring easy.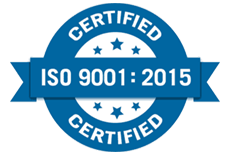 App Live On Google and Apple
Complete Instruction Document
Complete Source Code
Highly Customized Solution
Responsive Backend
Payment Gateway
Technology & Server Details