Offshore Software development is a very controversial subject in the business world. Many business owners see the benefits of hiring Offshore developers in other countries, but others are sure that the only way to control quality is to keep development in-house. The only important thing that needs to be fixed is the quality. When you work with a Offshore developer from another country, you can't always be sure of the quality of the code they write for your app.
On the other hand, you can find out a lot about the Offshore development firm through the Internet. Online, it's easy for potential clients to find the company's portfolio, customer reviews, and other important information. But the portfolios of a lot of Offshore development companies only show stock photos of generic buildings. Without a guarantee, the possibility sounds scary to business owners.
This article will discuss the benefits of outsourcing and other essential things to consider before hiring Offshore developers from a company that does development.
So, let's start at the beginning and discuss why developers are crucial to your software project.
What's in it for you if you hire Offshore developers?
The Offshore development company usually sets up a shop in the country that has the best workers. As a result, it can offer high-quality IT services at much lower costs than the local development company. A development firm can help startups in many ways, including custom design, enterprise software development, web, and mobile app development, and software maintenance or upgrade.
Also read : Which One is Much Better? Local or Offshore App Development?
Based on their engagement models, each IT solution provider has its own SDLC that it follows (Software Development Lifecycle). The best choice is a software development company that can handle every process step from start to finish.
Offshore Software development costs a small amount of money and needs an in-house team of engineers or developers from big cities like London, Sydney, and Los Angeles. Also, because there is so much competition for talent in big cities, keeping talented people for a long time may be challenging. That's where a company that builds things comes in.
The Offshore software development model is an excellent choice for businesses that want a cheap way to make their software. But keep the following in mind when looking for the best development partner.
Considerations for Hiring Offshore developers
One of the main goals of making software is to find and hire talented people from a broader range of backgrounds at competitive prices. For example, hiring specialized Offshore app developers from a reputable Offshore software development company is a great way to save money and speed up development if you own a business. There are, however, other things to think about, such as.
It's About Getting Results
In the end, what matters is how well business software works. Unfortunately, quality software that can be made quickly and cheaply is hard to come by. To put it simply, if you choose a Offshore development company that offers both fast and cheap services, you may have to give up on the quality or performance of the product. This will hurt your business and reputation, and it will only get worse over time.
When hiring Offshore developers, it's essential to look for good ones. Before choosing a development team, you should find out the different hourly rates.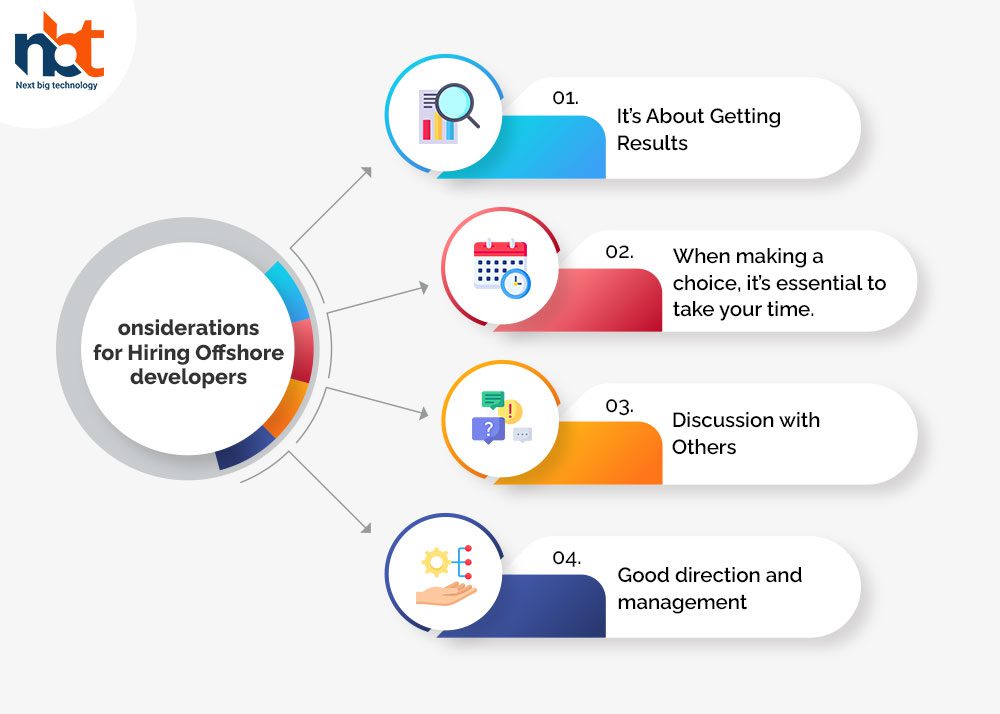 When making a choice, it's essential to take your time.
When it comes to choosing the right Offshore development firm, it's like trying to find a needle in a haystack. If you want a smooth-running IT solution that will increase the value of your business, you should take your time finding a company to work with.
You can find out everything you need to know about the Offshore development firms you've chosen to work with, including how well they do their jobs, their technologies, and their track record. In addition, some business owners find it helpful to talk to current and former customers of a potential partner to learn about the firm's strategy and methods.
Here, your company will benefit if you take the time to find the right development partner.
Discussion with Others
Communication is a big part of how well a project will turn out. The language barrier is a big problem when working with a Offshore mobile app development company from another country.
Releasing a "Minimum Viable Product," or MVP can make or break some new businesses. However, if an MVP with all the right features and top performance is to be made, better communication must be needed.
Before a team of Offshore developers can be hired, they must talk to each other through several channels.
Good direction and management
When you hire a Offshore development firm, many people work on your project. So, it's essential to test the project manager's ability to lead the team so that the product can be finished on time without sacrificing quality.
As a business owner, you can also interview potential employees. It's not too much of an exaggeration to say that the success or failure of your project depends on how well the team developing it is led.
After we've thought about these things, let's talk about the main benefits of coding.

Why It's a Good Idea to Hire Offshore Developers
Costs for new construction are lower.
This is why it's good to work with a Offshore development partner. Less money spent on labor could make the project very cheap to finish. You can also choose the most important tasks by skilled Offshore developers worldwide, including in India. As they work on the client's projects, they learn more about the field and better understand the company's core values.
Tax breaks in some countries could help companies that put money into making software save even more money.
Also read : Reasons to Outsource Your App Development to Offshore or Local Company
How to find and keep the best employees
Companies in the United States and Europe find it easier to hire and keep skilled workers in countries other than their own because there is less competition and more skilled labor available. Because of this, many businesses have turned to mobile app development companies in countries like India.
The best quality
Well-known Offshore development companies already have highly skilled staff and cutting-edge tools to take on even the most challenging projects. So even though outsourcing is risky, a trusted and well-known programmer can always do what they say they will.
Extraordinary Government
Offshore Software engineers work for companies run by intelligent people who follow all the rules. So the only thing you get from buying something that works perfectly well is peace of mind.
Conclusion
Finding good developers to hire isn't easy, and there are many things to think about. If you can find the right development company, you can go into uncharted territory and reach heights you never thought possible. Modern tools make it easy to find a trustworthy software development partner no matter where you are. You can use development to your advantage in a sense.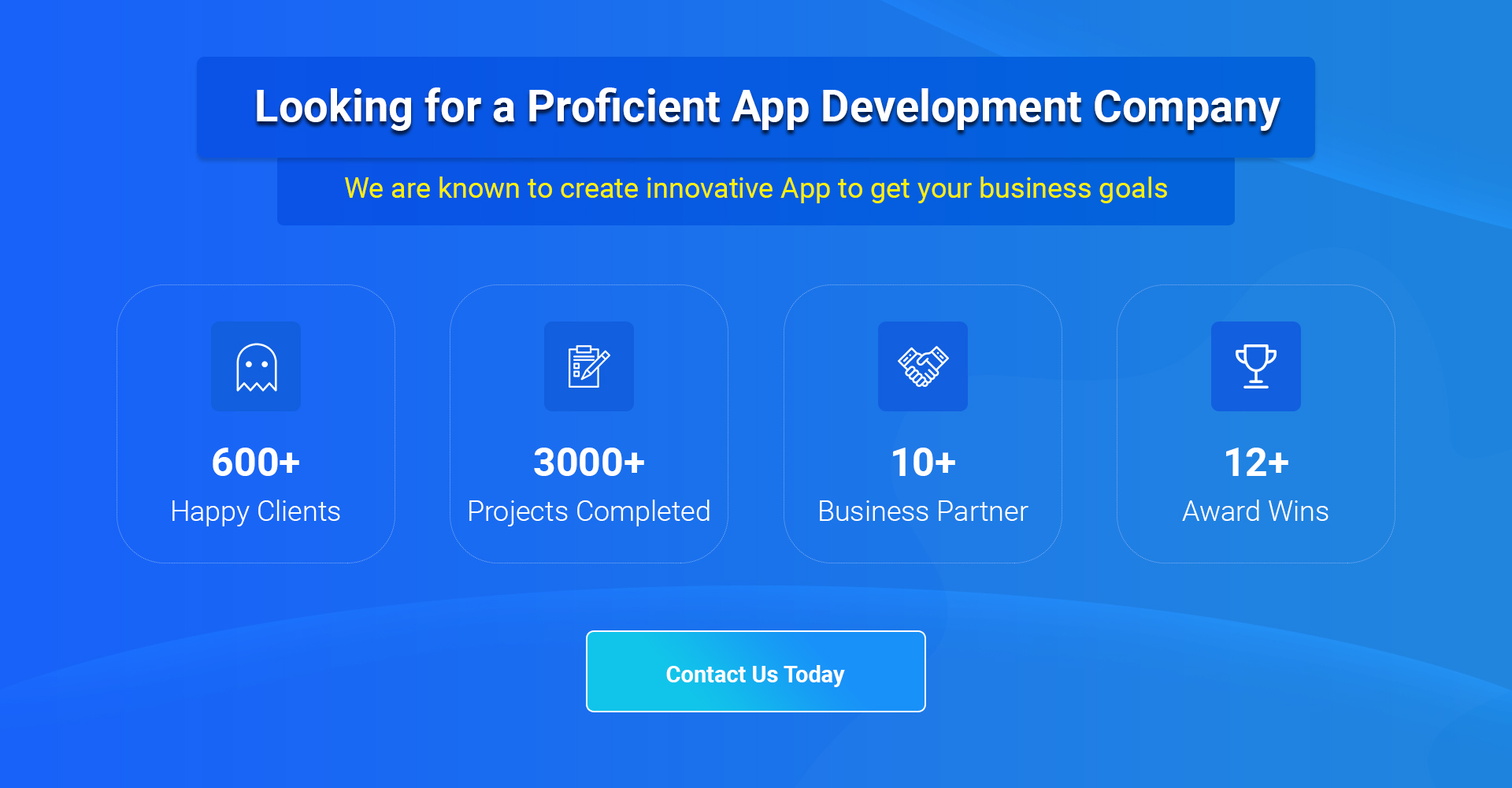 Thanks for reading our post "Offshore App Developers: Key Benefits & Things to Consider Before Hiring Them", please connect with us for any further inquiry. We are Next Big Technology, a leading web & Mobile Application Development Company. We build high-quality applications to full fill all your business needs