In today's technological world, every work is done online, no matter whether it is shopping, matchmaking, or banking. The entire banking industry along with its services is flourishing so fast, but taking a loan is quite a daunting task. Considering this fact, there are various app development companies in India that are now offering a loan lending application. It allows the consumers to complete the process easily and systematically, instead of the hectic schedule of filling up the form, standing in the queue and waiting for hours. Moreover, it will reduce the physical efforts of visiting the bank.  This application will facilitate you with various features as per the requirement, some of them are as follows:
Registration – Users can enter their personal information and get themselves register.
Apply for the Loan – User can apply for the immediate loan. For this, they must choose the amount of money required, EMI of the amount they are lending, and will need to pay, GST they have to pay, and the processing fee to finish the fund transfer.
Calculation Tool for EMI and Interest – This is an inbuilt feature in the application which allows the user to view the amount of EMI or interest they will be paying.
Period Setting – The users can decide the payback period and pay the EMI accordingly. They can also see the interest in the application.
Transactions – It will show the complete history and summary of the money borrowed, the amount of Withdrawal, and available credit limit.

Features for Admin Panel

Login – The admin can access the backend dashboard by the login credentials.
Profile Approval – Admin verifies and checks the profiles and data given by the user.
Managing Users – Admin can manage the users. In terms of any law-breaking conditions, they can block the user account or may delete it.
Manage the Earning – Admin is responsible for viewing and managing the complete earning of the users, income, and any pending money if they have.
Loan Management – Admin can manage different types of loans selected by the user. Also, interest rates may vary accordingly.
Cost of development
The cost of developing a loan lending mobile app is determined by several factors. The most important one is the feature set. If your application has lots of features and must support all types of loan lending activities, the cost of an app will be relatively higher as compared to a basic app with a few basic functions. Besides, the efficiency and experience of the app company matter a lot too. They can give you a rough estimate of the development cost.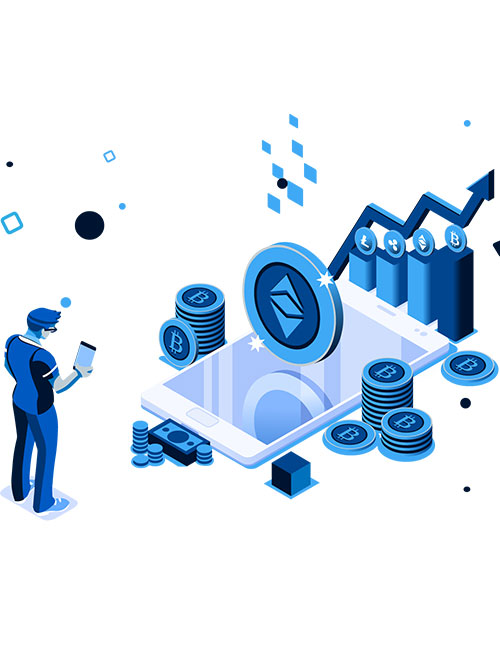 Also Visit: HIRE MOBILE APP DEVELOPERS
Conclusion
Every problem has a solution. With the help of technology, the mind-wrecking process of loan management has become easier. Now, you can easily enhance yours by having a word with the development team prior to the commencement of the project to streamline the workflow as per your expectations and business requirements.
Also read: Essential cost & features of a Loan Lending Mobile App